Sponsored by Starscape.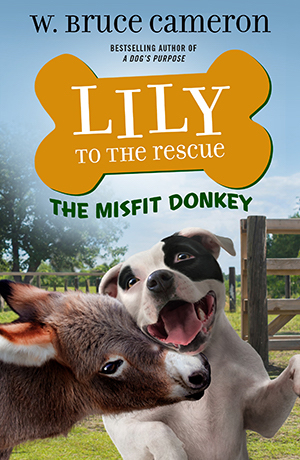 Lily to the Rescue is an irresistible, illustrated chapter book series from the New York Times bestselling author of A Dog's Purpose, W. Bruce Cameron. Once a stray puppy, Lily was rescued by the kind people at the animal shelter run by Maggie Rose's mom. Now Lily has a very important purpose: to rescue other animals in trouble. Join Lily in two brand new adventures featuring a misfit donkey and a lost little Amur leopard. It's Lily to the rescue!
Hey readers! I'm back with another batch of new releases.
For alphabet lovers out there, this fun picture book takes readers on a journey across the globe and introduces them to a different girl from every country.
This is a sweet picture book about finding oneself across two cultures. Shanti misses India, and is trying to adjust to life in America. At home, it feels just like being back in India, even if everything outside is different, and Shanti begins to wonder what her home really is.
For chapter book readers, this is a fun new series following third grader J.D. When his mom gives him a home haircut, J.D is the target of all kinds of teasing from his classmates. So J.D decides to cut his own hair and finds he's pretty good at it, even good enough to start his own barbershop. But J.D's drawing away clients from the only other barbershop in town, and the owner intends to shut J.D down so they compete in a great barber battle to determine who's the best.
Latinitas by Juliet Menendez
This is a colorful collection of biographies of inspiring Latina women. This includes handpainted artwork and biographies of famous women such as singer Selena Quintanilla, Supreme Court Justice Sonia Sotomayor, and author Isabel Allende to educate and inspire.
This guide for young readers introduces kids to ways to get involved in the preservation and protection of our planet. This both shows where we are in the fight for climate justice and also how other kids are leading the charge in the climate movement.
---
Until next week! – Chelsea