Sponsored by If Not You Books.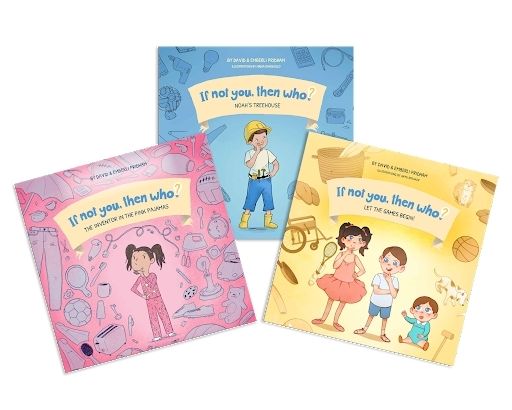 Let's inspire our children to invent the future! Introducing "If Not You, Then Who?", a fun, STEAM-based children's book series created to inspire the next generation of inventors and entrepreneurs. The 3-book series is fun to read for both adults and children and can be read on multiple levels. Younger children will relate to the main storyline, while older children will enjoy diving into the backstory of inventions. All children will be invited to imagine their own creations. You can find more information about our books on www.ifnotyoubooks.com. Follow @ifnotyoubooks on Instagram for book releases, inventor challenges, and monthly giveaways!
Hi Kid Lit Friends,
I love picture books set in the winter that are unrelated to the holidays. There is something very beautiful about the quiet of winter, a time for hibernating and being cozy. Here are some of my favorite picture books set in the winter season.
Owl Moon by Jane Yolen, illustrated by John Schoenherr
This quiet book is set on a late winter night when a young girl and her father go looking for owls. The father makes an owl call, but there is no response. Wordlessly the two companions walk along, for when you go owling you don't need words. You don't need anything but hope. Sometimes there isn't an owl, but sometimes there is.
Siblings take a walk through their town, taking the time to observe the changes in the seasons and to greet the coming winter. This is part of a four picture book series from author-illustrator Kenard Pak who has a book for each season. I love reading these books as the weather changes!
This charming picture book captures the joy of snow and exploration. A young girl heads out to explore to the new snow, following tracks that she does not know if her own. This book and its beautiful illustrations transport the reader to those quiet winter days.
Winter Dance by Marion Dane Bauer, illustrated by Richard Jones
At the first sign of snow, all the animals need to get ready by storing up food or migrating to warmer weather or growing a thicker coat. But fox is unsure what to do until he finds his friend who has the perfect idea to celebrate the snowfall.
The Shortest Day by Susan Cooper, illustrated by Carson Ellis
Oh how I love this book! Newbery Medal Winner Susan Cooper's evocative poem is laid out in picture book form and beautifully illustrated by Caldecott Honor winter Carson Ellis. The words capture the magic behind the returning of the light, the yearning for traditions that connect us with generations that have gone before, and the hope for peace that we carry into the future. 
---
What are you reading these days? Let me know! Find me on Twitter at @KarinaYanGlaser, on Instagram at @KarinaIsReadingAndWriting, or email me at KarinaBookRiot@gmail.com.
Until next time!
Karina
*If this e-mail was forwarded to you, follow this link to subscribe to "The Kids Are All Right" newsletter and other fabulous Book Riot newsletters for your own customized e-mail delivery. Thank you!*