Sponsored by Early Bird Books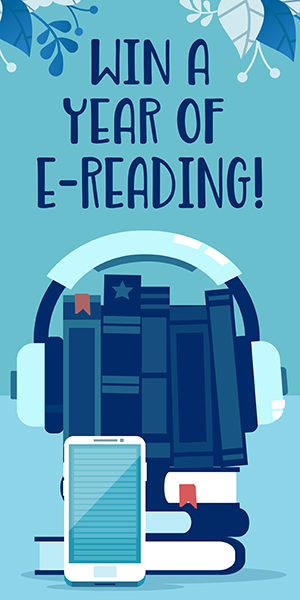 Book Riot is teaming up with Early Bird Books to give away a 1-year subscription to Scribd!
Happy Friday, shipmates! It's Alex, with some links and a handful of east-Asian-inspired SFF to enjoy as the new year continues. If you're in the US, I hope that you're staying warm and safe–I know a lot of places have been hit really hard. Take care, have a hot drink if you can, and hunker down til Tuesday. I'll see you then.
Thing that made me smile this week: Danny Trejo wished us all a happy Valentine's Day
Texas has been hit incredibly hard by the polar vortex. If you can help, here's a directory of mutual aid organizations
---
News and Views
Khōrėō's first issue is out now!
Another short film from SyFy and Leonardo Viotti in honor of Black History Month: 2319
Nerds of a Feather has an interview with E. Lily Yu
Melinda Snodgrass has posted her LTUE 2021 speech: Tears That Speak
FANAC has unearthed an old interview of Frederik Pohl and posted it on YouTube
CW for threats and political violence, but I think this is important: Jason Sanford has done extensive reporting on the Baen Books Forum being used as a place to advocate for political violance. He has posted a follow-up Twitter thread, which I will not link here because his account is now locked due to receiving harassment and threats over the report.
On Book Riot
This week's SFF Yeah! podcast is about our favorite Black characters.
10 of the best fantasy comics fit to print
12 great workplace fantasy novels to maintain a magical outlook
Reading pathways: Terry Pratchett's Discworld
This month you can enter to win $100 at a bookstore of your choice, a bundle of YA books plus a $250 Visa gift card, and/or a Kindle Paperwhite. And only for Canadian Rioters, a $100 Indigo gift card.
Free Association Friday: Books for the Lunar New Year
Wishing everyone great happiness and prosperity in the new year! And in honor of the Year of the Ox, I've grabbed a selection of east-Asian-inspired SFF by Asian/disapora authors.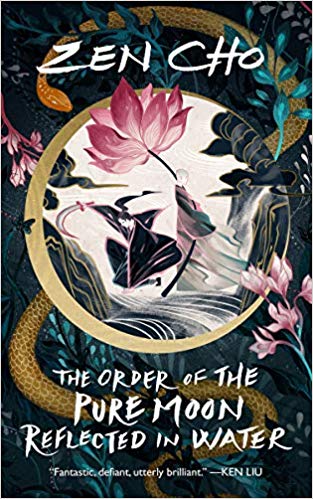 A bandit walks into a coffee house, and his life immediately gets very interesting in a bad way: he finds himself in possession of a sacred object and a young votary who wants to see it protected and doesn't care what trouble she causes along the way.
In the human kingdom, crops are failing and the sun hasn't shone in years. Two seventeen-year-old girls are sent on a dangerous journey to the city of the fairy queen. They begin to fall in love, though at the end of their task is the harsh reality that their kingdom only needs one huntress as a savior, not two.
A poor scholar and a mindship who is a notorious thief and master of disguise must team up to solve a mysterious murder that puts their relationship, one built on secrets, to the ultimate test.
In the past, the Dragon Songs could summon storms and rout entire armies, but they have long been forgotten. Now a naive young musician must find her her way to the song and the Dragon Scale Lute with the aid of a foreign Paladin. Though once that instrument is in her hands, will she save the world–or destroy it?
Min comes from a long line of fox spirits, but her mother insists the entire family eschew fox magic for their own safety. When she learns that her older brother Jun has left his Space Force post to search for the fabled Dragon Pearl, she knows something must be terribly wrong. She runs away from her family and home planet to find him and clear his name, embarking on a question that will test her–and her magic–in ways she could ever have imagined.
It's gunpowder engines versus steam power in an alternate history of the Opium War. After the Emperor orders the execution of his engineers for their failure to drive back the British invasion, Jin, the daughter of one of those engineers, has been laying low. But now the Crown Prince is launching a secret effort to expel the British, and Jin may hold the key to building the engines that will bring their freedom.
Lei is from the paper caste, the lowest in Ikhara after the conquest of the moon caste demons. After losing her mother ten years ago to royal guards, she's frightened to see them return–this time for her. She is one of nine girls brought to the palace to learn the skills of a consort, forced to entertain the demon king for a year. But she falls in love with another of the paper girls, and finds the fire to fight for herself–and revenge.
Kira is a demon hunter, the bodyguard of the prince, and the only woman in the king's army. When the king is murdered and the unearthed traitors point to a coming demon invasion, she goes on the run with her charge, who may be the only one who can defeat the Demon Lord according to a cryptic prophecy. With only that prophecy as her guide, Kira must keep her prince alive–and raise him to be a king.
---
See you, space pirates. If you'd like to know more about my secret plans to dominate the seas and skies, you can catch me over at my personal site.