Sponsored by Early Bird Books.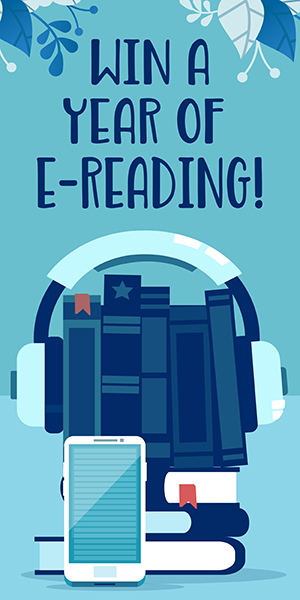 Book Riot is teaming up with Early Bird Books to give away a 1-year subscription to Scribd!
Hey there Horror Fans, I'm Jessica Avery and I'll be delivering your weekly brief of all that's ghastly and grim in the world of Horror. Whether you're looking for a backlist book that will give you the willies, a terrifying new release, or the latest in horror community news, you'll find it here in The Fright Stuff.
Gothic is, has been, and will always be the artform of my soul. In film, on the page, in music or dance – just give me that lush, dramatic, atmospheric Gothic goodness and I will be whole. I could (and often do – fair warning) talk about the Gothic year round with excessive enthusiasm, but there's something about Women in Horror Month in particular that makes me want to shout my love of the Gothic from the rooftops. If I had to guess, I'd say it's because that, while there have been famous writers of the Gothic who were men, this genre has really always belonged to women. And I'm not just talking about Radcliffe, though I will forever lay candles at her altar as the Ur-mother of our genre, or her contemporaries. Or just the 19th century luminaries like Brontë, Gaskell, Perkins. It's also the lauded authors of the 20th century like Toni Morrison and Shirley Jackson, and the largely unsung women authors who made up the serial Gothic boom of the late '60s and early '70s for lines like Dell and Ace, who have driven the subgenre forward. Gothic fiction may not be an exclusively female genre – no genre really is, not even romance – but there's little denying that at its core it has been driven by women.
So with that in mind, in this third week of Women in Horror Month it is my great honor to celebrate some truly excellent, recent Gothic novels by women.
I have heard SUCH good things about this gloriously Gothic novel from Danielle Trussoni. So many that it's possible just writing about The Ancestor for this newsletter may have resulted in a copy magically appearing on my kindle. How? Who knows. That's the magic. It certainly felt like magic worthy of a fairy tale when Alberta "Bert" received a letter addressed to Countess Alberta Montebianco telling her that she inherited not only a title and a fortune, but also a castle in Italy. Talk about a Cinderella-style dream come true! Or not. Because what Bert has really inherited from her mysteriously ancestral line is a house full of history and dark secrets (and and expensive wine cellar so, I mean, worth it?) that threaten all she's ever believed about herself and her family.
(Also, is anyone getting Castle Freak vibes? Maybe it's just me. Horror Genre what have you done to me? I vaguely regret watching that movie. It was a LOT. A lot of what, I still don't really know.)
Chances are, you've heard of Catherine House. Elizabeth Thomas' gothic novel about a Pennsylvania boarding school gone wrong is delicious dark academia in its finest form. In the vein of all good dark academia novels, it is as much about the horrors of toxic competitiveness in education as it is about the desire for knowledge to a dangerous degree. For three years students are given one of the finest educations available for completely free – but the price is three years of their life completely cut off from the world they left behind. No family, no friends, no contact with the outside world. Ines is ready to trade in her old life for a new world of intense study and discipline, but what she finds instead is a gilded prison of luxury and permissiveness. When tragedy strikes, Ines begins to suspect that the truth of Catherine house is not at all what it seems.
The implications of this cover are SO upsetting. I honestly can't even look at it. Maybe it's because I have stabbed myself a bazillion times with those little dressmaking pins and can only imagine what a spoonful would do to your insides? I don't know. Big yikes, though. There have been some fantastic Gothic YA titles in recent years. Really some of the best, most atmospheric on offer, and The Companion is a perfect example. Margot, orphaned when she lost her parents in a terrible accident (classic Gothic orphan trope anyone?), has finally been taken in. The Suttons are a prestigious family with a large estate, and the other orphans in the group home think Margot couldn't be more lucky to have been chosen to be companion to the Suttons' daughter Agatha. But life in the isolated manor soon leaves Margot wondering if she's really all that fortunate after all.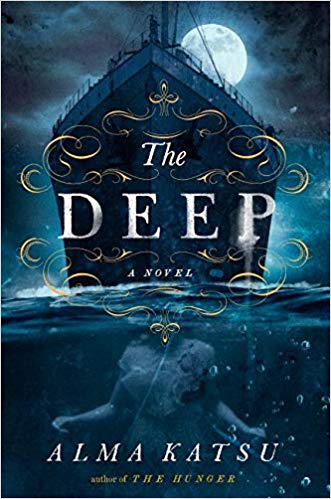 Gothic on a boat? Well technically it's Gothic on two boats with a whole lot of saltwater-ghost goodness in between. This book was so beautiful. If you're looking for a tense, fast-paced read, The Deep is not the one you want. It's excellence lies in it's slow-building storytelling and creeping, dread-filled tone. What begins on the Titanic with a forbidden attachment and inevitable tragedy, finds its resolution on the equally ill-fated Britannic. Annie, on of the survivors of the Titanic, has brought her demons with her to her stint as a nurse on board the luxury liner turned hospital ship, the Britannic. The past has a way of clinging that even the sea can't wash away, and when she comes across an unconscious soldier who she recognizes as young man who she believes could not have survived the disaster of the Titanic, Annie is forced to confront her past and question the very memories that haunt her.
Fresh From the Skeleton's Mouth
First up! The Horror Writers Association's second Females of Fright panel has been scheduled for Friday, February 26th! Featuring authors V. Castro (Hairspray and Switchblades), Larissa Glasser (F4), Alma Katsu, Nicole Givens Kurtz (whose short fiction has been included in a number of fantastic anthologies such as Sycorax's Daughters), Cynthia Pelayo (Children of Chicago), Sarah Read (Out of Water), and Danielle Trussoni!
Apex Publications is holding a Women in Horror Month Sale! 30% off all horror titles written by women, print and digital, so say goodbye to your book budget!
As always, you can catch me on twitter at @JtheBookworm, where I try to keep up on all that's new and frightening.