Sponsored by Penguin Teen.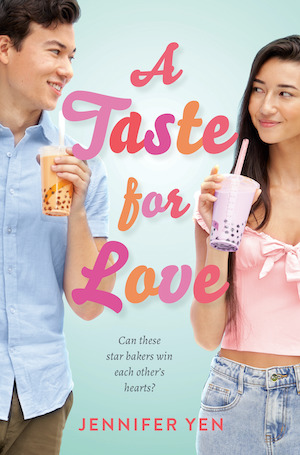 tk
Salma Hayek Lets Breasts Do the Talking in Her New Comedy Series
Salma Hayek is producing an upcoming HBO Max Comedy series that asks an important question: "If your breasts could talk, what would they say to you?" The TV show A Boob's Life is based on author Leslie Lehr's upcoming memoir A Boob's Life: How America's Obsession Shaped Me…and You. The memoir's expected release date in March 2. No announcement has been made for when the show will air or who will play Leslie in the series.
Michelle Obama Releasing A New Edition of Becoming for Young Readers
Former First Lady Michelle Obama is releasing a young reader version of her bestselling memoir Becoming. This new edition is adapted for children ages 10 and up, and it will include a new introduction from Obama as well as three full-color photo inserts. The paperback edition of Becoming and the new young reader version will both release on March 2.
Finalists for 2021 Evergreen Award Announced
The Ontario Library Association has announced the 10 finalists for the 2021 Evergreen Award. Desmond Cole, Thomas King, and Silvia Moreno-Garcia all have books that have been included on the list of finalists. Cole is nominated for his book The Skin We're In, King is nominated for Indians on Vacation, and Moreno-Garcia is a finalist for her novel Mexican Gothic. The finalists were chosen by a committee of library professionals, and Canadian readers can vote for the winner in September.
United States Artists Announces the 2021 Class of Fellows
The United States Artists have announced their 2021 class of fellows, and it's the largest class in the history of the organization.