Sponsored by HarperCollins Children's Books.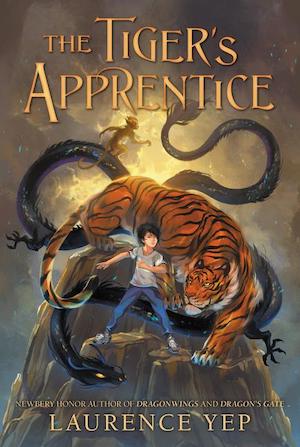 A boy, a magical tiger, an outlaw dragon, and a mischievous monkey carry the fate of the world on their shoulders in this new edition of "The Tiger's Apprentice" from two-time Newbery Honor-winning author Laurence Yep! This action-packed fantasy reveals a hidden world within our own where animals take human form, where friendship is the final weapon in the battle between good and evil, and where a young boy is responsible for saving the world he knows . . . and the one he is just discovering.
Hi Kid Lit Friends,
One of my favorite things to do is select board book gifts for my friends who have just had babies. I just sent out a package to dear friends who recently adopted an infant. Here are the board books I selected for them!
I love Brendan Wenzel's striking art, which I think will draw the attention of the youngest readers. This board book edition contains the same gorgeous illustrations as the original picture book, introducing readers to the striped tiger and the spotted leopard and the lovely patterns found on tortoise shells and pangolin backs.
Cool Cuts by Mechal Renee Roe
This great board book has a lovely graphic illustration quality, showing Black hairstyles including a 'fro-hawk, mini-twists, crisp cornrows, cool curls, waves, and afros. With every page, the words proclaim, "I am born to be awesome!" Can you think of a better sentence to be reading to a brand new human?
This rainbow-filled board book has a wonderful message on every page. Ten relatable emotions are each followed by a centering exercise and a positive affirmation to be recited, as a practice in mindfulness. Young readers are encouraged to find their inner strength by recognizing and addressing their emotions, instilling a sense of power and self-confidence.
When I was young, I loved examining each page of Richard Scarry's wonderful books. There is so much to take in, and I love Scarry's humorous drawings and how he conveys a sense of motion and movement. Little ones are sure to love this durable board book version of his busy people series.
This inventive board book gives young readers much to touch and explore with kid-safe puzzle-like play pieces and bold shapes and colors.
---
What are you reading these days? Let me know! Find me on Twitter at @KarinaYanGlaser, on Instagram at @KarinaIsReadingAndWriting, or email me at KarinaBookRiot@gmail.com.
Until next time!
Karina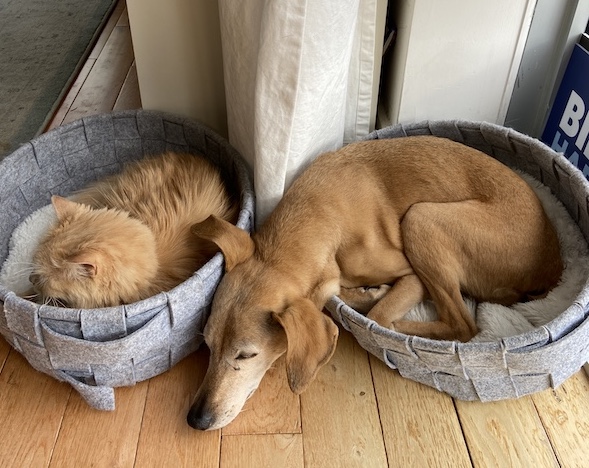 *If this e-mail was forwarded to you, follow this link to subscribe to "The Kids Are All Right" newsletter and other fabulous Book Riot newsletters for your own customized e-mail delivery. Thank you!*