Sponsored by Baen Books.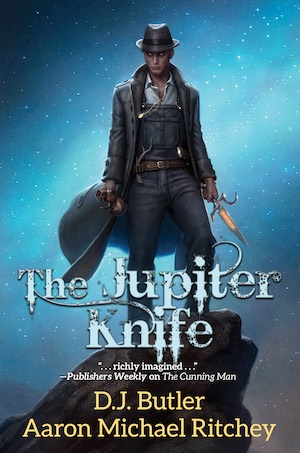 While dowsing a well, Hiram and his son Michael hear a cry of help from the ghost of a small boy. Suddenly a prosperous rancher is murdered right before them. In an attempt to help the ghost and find the killer, Hiram and Michael navigate an eccentric cast of characters: failed bank robbers, an inept sheriff, a crazy prospector, and a preacher with an apocalyptic grudge. While the murderer is slowly moving against them, there is an astrological puzzle that must be solved before they are trapped beyond escape.
Hello mystery fans! I found a bunch of podcasts, roundups, news, giveaways, and Kindle deals.
From Book Riot And Around The Internet
Katie and Nusrah talk about books that make use of unique formats to tell their story in the latest Read or Dead!
Liberty and Danika talk new releases on the latest All The Books! including Two Truths and a Lie: A Murder, a Private Investigator, and Her Search for Justice by Ellen McGarrahan; The Project by Courtney Summers; Good Neighbors by Sarah Langan.
15 Of The Best YA Thriller Books
15 of the Best Feminist Mystery Novels
Mystery Writers Who Write Other Genres
How the Energetic Cover of Colson Whitehead's Upcoming Novel Harlem Shuffle Hints at the Heist Within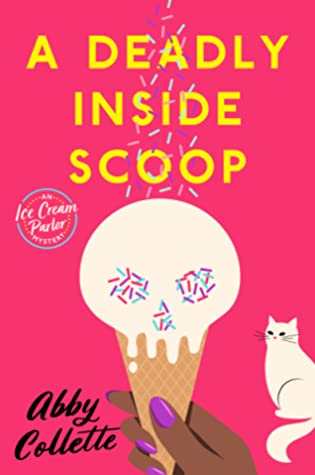 Mysteries by Black Women to Add to Your Reading List
'Tom Swift': Tian Richards Lands Lead Role In 'Nancy Drew' Spinoff On Black Gay Billionaire At The CW
Angie Kim (Miracle Creek) announced her next book!
Jay Coles (Tyler Johnson Was Here) is writing a YA murder mystery!
There Are So Many New Books About Cults Out This Week
What's in a Page: Kate Elizabeth Russell looks back on her novel My Dark Vanessa
12 Thriller and Mystery Reads Sure to Keep You Inside This February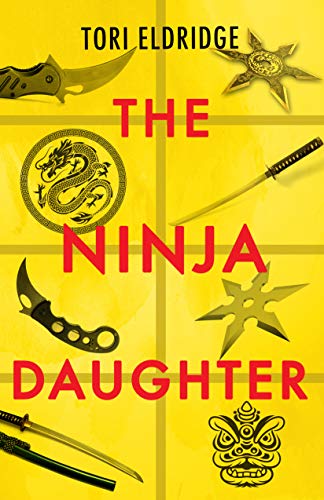 The Crime Writers of Color podcast continues having great authors as guests: Tori Eldridge—The Ninja Daughter and The Ninja's Blade; David Heska Wanbli Weiden—Winter Counts; They're Gone with E. A. Aymar (E. A. Barres).
Ronan Farrow (Catch And Kill) talks about Me Too, and other things, on Radical Musings with Rosanna Arquette.
Kindle Paperwhite Giveaway: February 2021
Win $100 to the Bookstore of Your Choice – February 2021
Enter to Win a $100 Indigo Gift Card – February 2021
Win a Bundle of YA Titles plus $250 to Spend on Books!
Kindle Deals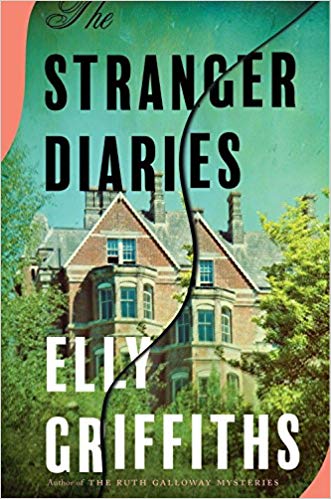 If you're looking for a modern mystery with nods to gothic stories and love a book inside of a book, here's a great start to a recent series for $2.99! (Review)
21 Immortals (Inspector Mislan Latif #1) by Rozlan Mohd Noor
If you're looking for an international police procedural, here's one set in Kuala Lumpur, Malaysia written by a former Investigation Officer in the Malaysian police force. And it's $1.99!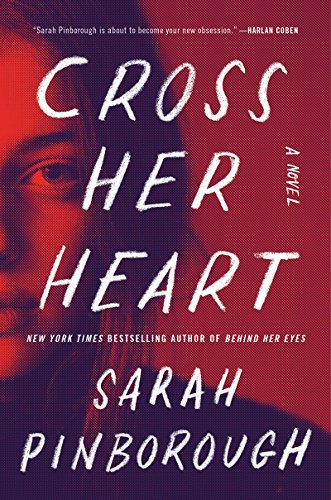 If you want a character-driven suspense novel with multiple points of view, here's one for $2.99! (Review)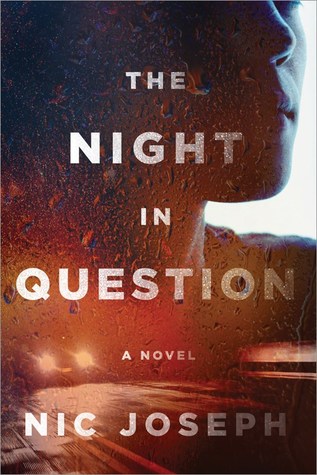 If you're looking for a murder mystery that questions where exactly the line of good vs bad is, here's one, by an author I really like, for $2.99! (Review)
If you're looking to read short stories, here's a collection by the queen of mystery herself for $2.99!
The 4th book in one of my all time favorite historical mystery series–and my favorite Sherlock– is only $1.99! (Review)
---
Browse all the books recommended in Unusual Suspects previous newsletters on this shelf. See upcoming 2021 releases. Check out this Unusual Suspects Pinterest board and get Tailored Book Recommendations!
Until next time, keep investigating! In the meantime, come talk books with me on Twitter, Instagram, Goodreads, and Litsy–you can find me under Jamie Canavés.
If a mystery fan forwarded this newsletter to you and you'd like your very own, you can sign up here.