Sponsored by Flatiron Books, publisher of The Survivors by Jane Harper.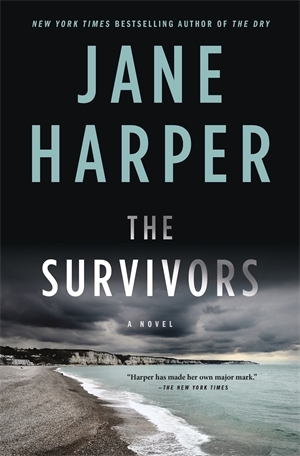 tk
Netflix Releases the Trailer for Amy Poehler's Adaptation of MOXIE
On March 3, Netflix will release its adaptation of the 2015 novel Moxie by Jennifer Mathieu. If you're a fan of the novel and want a sneak peak right now, you can watch the trailer here! The film is directed by and stars Amy Poehler. Poehler plays a former '90s Riot Grrrl whose teen daughter Vivian (played by Hadley Robinson) is fed up with the way girls are treated at her school. So she creates a "Moxie," an anonymous zine that draws attention to gender politics and the sexual harassment happening at her school.
Former President Barack Obama Makes A Special Book Club Appearance
A local Washington D.C. book club got a special surprise when Former President Barack Obama showed up to their Zoom meeting. The book club, hosted by MahoganyBooks and Very Smart Brothas Book Club, was meeting to discuss Obama's recent memoir A Promised Land, and they were expecting a member of the Obama administration to speak with them. What they got instead was a huge shock to everyone in attendance.
George RR Martin Finally Gives Us An Update on THE WINDS OF WINTER
It's been nearly a decade since A Dance with Dragons, the fifth book in the song of Ice and Fire Series, was published. Fans have been clamoring for news about the next book in the series, The Winds of Winter. Well, finally, author George R.R. Martin has an update on his blog. Apparently, he's gotten a lot of it written over the past year, but he refuses to make any predictions about when the book will be finished. He explained, "I need to keep rolling, though. I still have hundreds of more pages to write to bring the novel to a satisfactory conclusion."
The Free Black Women's Library Celebrating Black Women and Nonbinary Writers
The Free Black Women's Library is a Brooklyn-based social art project, interactive installation and book collection celebrating and amplifying Black women and nonbinary writers. Find out more about it here.