Sponsored by NOVL.
Book Riot is teaming up with NOVL to giveaway one $250 Visa gift card plus a book bundle of the following titles: Fence by Sara Rees Brennan, Kingdom of the Wicked by Kerri Maniscalo, Daughter of Smoke & Bone by Laini Taylor, The Enigma Game by Elizabeth Wein, Beyond the Ruby Veil by Mara Fitzgerald.
Hey y'all! I hope your Monday is going well. On top of it being the beginning of a new week, it's also the start of a new month. And despite being the shortest month, there always a lot packed into February. Tomorrow is Groundhog Day, although with some people still staying indoors and not venturing out, I am guessing that it doesn't matter whether or not Phil sees his shadow.
Personally, I'm trying not to freak out at the fact that, as of this exact day, I officially have a teenager. A TEENAGER. It's mind-boggling to think about it. Sometimes, I feel too young to have a teenager and other times it seems like we just finally made it home from the hospital for good, since we had a few health scares when he was born.
Other times though it's painfully obvious that I do. Over the last almost-year the pre-teen hormones have been very real, which made quarantine just a bit more exciting for me. And by exciting I mean it drove me up the proverbial wall. I felt the parental memes of this last year to the very depth of my soul.
Although I have not appreciated all facets that come with being a mom to a teenager, my kid is pretty sweet overall. Super protective of me, even when we've just had a big blowout fight or I've given a lecture, something I'm very good at. So, it could be worse. But still, mothers of teenagers past and present…light a scented candle for us. Please.
I know I mentioned my love of cowboys last week. If you're like me and looking for more cowboy romances, check out some of the books listed here.
Book Riot had a fun quiz to find out which eligible Bridgerton character should be your suitor and I was overjoyed to end up with Anthony. And I totally didn't game the answer to try to get this result. At least, I tried not to. He's my favorite from the book. I know some had issues with him in the show, but…I still stan him. He's my boo. And now it's official because this very official quiz said so! I was happy to read that the second season would follow the books and focus on him. Otherwise I would have rioted. And by riot, I mean pout while still begrudgingly watching the second season and likely just re-read The Viscount Who Loved Me for the umpteenth time.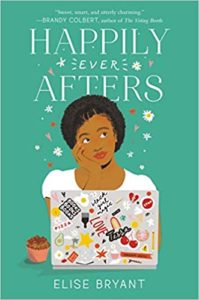 If you're looking for a Valentine's read, check out this list of books with queer couples. Or, if you like all types of romances no matter the age, you may want to review this list of YA romance titles coming out in 2021. I can attest to the awesomeness that is Happily Ever Afters, as it was my first full read of the year and it was amazing.
Talia Hibbert recently tweeted that she will be releasing a series of rom-coms inspired by the work of Jane Austen. I can't wait. Even though I've never read the original works (I know, I'm a terrible English major), I love Jane Austen adaptations. And Talia is an author who I am never disappointed with. So, I'm eager to see what she has in store for us and the marriage of these two worlds.
Netflix recently announced that they will be adapting Nora Robert's Brazen Virtue. While another Nora adaptation is usually cause for celebration, there has already been blowback over this from Nora's more Conservative fans. This is because it will star Alyssa Milano and the actor is not shy about how liberal she is. Nora, being the wonderful wordsmith she is, showed she has no time for this type of nonsense. She was also very clear about where she stood on this and how her politics were aligned and that she was happy with how the movie was progressing.
Honestly, it's sad that she had to make that statement. I understand feeling a certain way about a celebrity. We all do in some way, shape, or form. And, clearly, I understand wanting to revoke your support of them. What I don't understand is the need to yell about it, all the time, on all the platforms at one's disposal and to be so vitriolic about it. Being nasty about it and threatening to burn books (which seems somewhat redundant to me since the money has already been spent) is just too much effort. Just file it away as something to avoid and simply scroll on.
And because it always bears repeating: Netflix, you're really sleeping on making adaptations from Beverly Jenkins, Barbara Jackson, Alyssa Cole, Rebekah Weatherspoon, Alexis Daria, Adriana Herrera…
I could literally be at this forever.
Here are some of the releases hitting bookshelves this week. It's a relatively short list but that may be kinder to your wallet.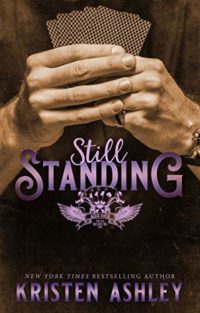 The Seasons of Callan Reed by S.M. Soto
Still Standing by Kristen Ashley
Much Ado About You by Samantha Young
Saving Grace by Elizabeth Doherty
---
And that's it for today. I hope that your February gets off to a great start. You can reach me over on Twitter under @Pscribe801.