Sponsored by Gone to the Woods by Gary Paulsen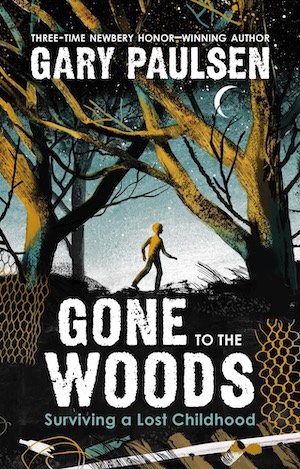 tk
The Melanin Library Is Live
Are you always on the lookout for more great genre books by Black authors? Then you need to know about The Melanin Library, a very cool, free online database of books by Black authors. Browse books by Romance, Sci-Fi, Fantasy, YA, and Children's books, and find your next great read. This database is created by Written in Melanin Publishing.
George M. Johnson Sets Filmed Reading Of ALL BOYS AREN'T BLUE
If you're a fan of Johnson's award-winning and acclaimed memoir All Boys Aren't Blue, then good news: there will be a filmed reading of three chapters of the book performed by Jenifer Lewis (Black-ish), Dyllón Burnside (Pose), Bernard David Jones (The Mayor) and Thomas Hobson (Sherman's Showcase). The performance will stream for free on February 8th, but tickets are required.
Tian Richards Lands Lead Role In 'Nancy Drew' Spinoff On Black Gay Billionaire At The CW
Have you been watching the CW adaptation of Nancy Drew starring Kennedy McMann? If so, you might be happy to know that there's a potential spin-off in the works starring Tom Swift. In this version, Tom Swift is a Black, gay billionaire inventor. Tian Richards will star, and he's set to appear in Season 2 of Nancy Drew.