Sponsored by Gone to the Woods by Gary Paulsen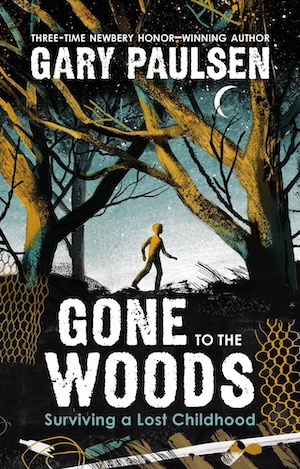 His name is synonymous with high-stakes wilderness survival stories. Now, living literary legend Gary Paulsen portrays a series of life-altering moments from his turbulent childhood as his own original survival story.
A moving and enthralling memoir of grit and growing up in the wild, Gone to the Woods is perfect for new readers and lifelong fans alike, from the acclaimed author at his rawest and realest.