Sponsored by Read Bliss.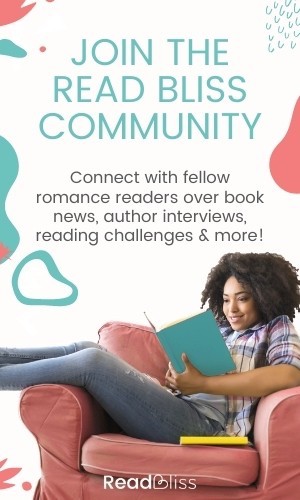 Discover the Read Bliss Community, a place to connect with fellow romance readers and authors, created by the romance fans at Harlequin Books! With the latest in romance book news, genre discussions, booktuber videos, reading challenges and more, you won't want to miss a single moment. All fans of romance novels are welcome! Join us today at http://bit.ly/2XD8JfF.
We're almost to the end of January 2021 and it would be a bit of an understatement to say that the beginning of this year was a bit of a rollercoaster. There were both good and not so good things that happened. But, overall it was an okay start to the new year. At least comparatively to the gauntlet we ran last year. I'm trying to continuously choose positive this year, but as with everything else, it's a work in progress.
Speaking of that, the end of January may cause some people to reflect on the resolutions or goals that they made at the start of the year. I've noticed over on Book Twitter people mentioning that Goodreads is already calling them out for being 'behind' their goal to which I say…really, Goodreads? It's January. There's plenty of time.
Although, to be honest, I'm in this same boat. A very small part of me is freaking out about this very much self-imposed challenge. It's my competitive nature. I set the number and I can change it (but I won't). I will continue to push until I meet or exceed where I should be at a specific point in time. Then I will be a bit calmer.
When I need the extra boost to my reading challenge or read-a-thon numbers, novellas are my go-to friends. I don't just love novellas for the number padding they can give you. They can sometimes be the epitome of good things coming in small packages. I also gravitate towards them when I need to break a longer book up. I'm the opposite of the popular meme; there are some books out there that were too long for me. Even some of the books I have on my TBR now I'm waiting to tackle because they're loooong and I know I will need something on standby.
Maybe you're like me and wanting to get a jump on the number of books you're planning on reading this year. Or, maybe your life is just banana pants busy right now and you can't commit to a regular sized novel just yet. Whatever the case, here are some of my recommendations, should you want to pick them up in the future.
This is by far my favorite of the Dare novellas I've read. Not that the others are bad of course, but I feel this one was perfectly paced and didn't seem rushed, which is a concern a lot of people have with novellas. The romance between Aaron and Diana was sweet and steamy and it introduced us to other characters that we get to see later. And, I loved the descriptions of Spindle Cove. It sounds like a place I would want to live if I were a spinster. Plus, who wouldn't want some strong smithy hands on them?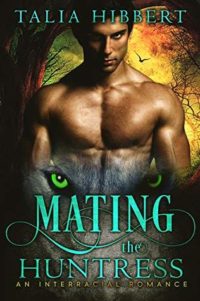 Even factoring in my love for all things Talia, I was blown away about how much I loved this short story. I didn't even wait for Halloween to read it. I loved the snarky Chastity and the cinnamon roll that Luke was. You'll have to pardon the pun, but his adoration of Chastity reminded me of a puppy dog and I devoured every moment of this. You also have the banter that you've come to expect from this author and a feel-good resolution and HEA.
I love a good nerd romance and, at its core, that's what this is. Reggie and Gus both have their own specific nerdy qualities that set them apart but also bring them together. I also loved how fiercely independent Reggie was and how protective she was of Portia. I love how we got a resolution for the chasm we saw between the sisters in A Duke by Default first, which only added to my love of the story.
This week brought us another When in Romance episode, where, in addition to giving a brief Bridgerton follow-up, they talked about some exciting romance debuts coming out. I'm having to prepare my wallet for some of these (told you we were all enablers here). And apparently we pre-emptively celebrated the pod-aversary. Buuuuut….people have birthday seasons so the same can be said for anniversaries of any kind. So I'm totally down for celebrating a full month of the WIR podcast. Grats y'all!! 
Frolic put out this list romance novels that need to be put on the big screen. I give this list two thumbs up (and pray to God I didn't just really age myself with that reference).
Miss Bev got her own spread in February's Orange County Library System's magazine!!
Also, please, just list the CW and TW. Trust me. It will endear you to more readers in the long run. And if you don't want to, don't brag about it, since that may ostracize you simply on how the statement sounds.
---
That's it for today! Next time we see each other, it will be February. I hope that this weekend treats you well. Catch up with me over on Twitter under @PScribe801.