Sponsored by Reading Group Gold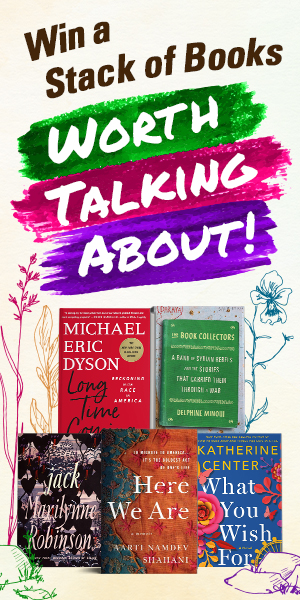 Book Riot is teaming up with Reading Group Gold for a chance to win a stack of books worth talking about! One winner will receive each of the following titles to add to their TBR pile: Here We Are: To Migrate To America… It's the Boldest Act of One's Life by Aarti Namdev Shahani, Long Time Coming: Reckoning with Race in America by Michael Eric Dyson, Jack: A Novel by Marilynne Robinson, The Book Collectors: A Band of Syrian Rebels and the Stories That Carried Them Through a War, Delphine Minoui, Lara Vergnaud (Translated by), and What You Wish For by Katherine Center.
Hola Audiophiles! I'll keep it brief today: it's a new dawn and a new day, and I'm feeling good. There's work to do, absolutely. But today, we celebrate.
Ready? Let's audio.
---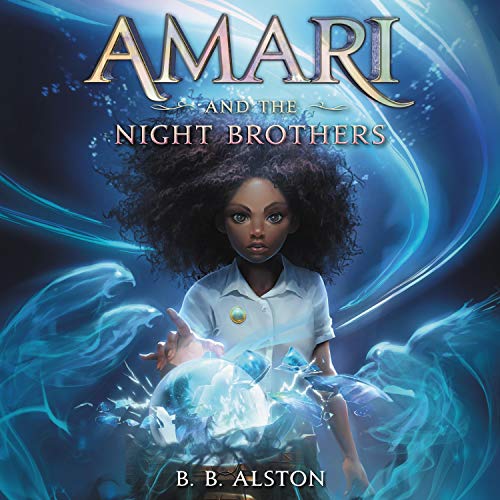 Amari has never stopped believing her missing brother is alive. Then she finds a ticking briefcase in his closet (totally normal!), and inside it is a nomination for a summer tryout at the Bureau of Supernatural Affairs. She knows this organization is the key to finding her brother, and that's why she soon finds herself competing with a whole bunch of kids who've always own magic exists. If she can accept that magicians, fairies, aliens, and other supernatural creatures exist, and convince her paranoid classmates that she isn't, in fact, an enemy, Amari might finally have a chance at finding her brother. This book is the first in a new series. (middle grade fantasy)
Read by Imani Parks (Saving Ruby King by Catherine Adel West, Tiny Pretty Things by Sona Charaipotra and Dhonielle Clayton)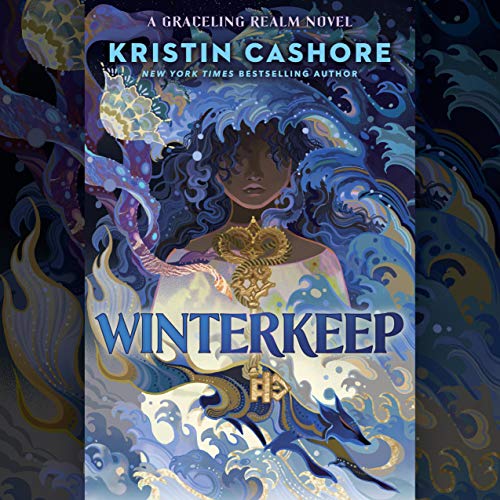 I've been hearing a lot of buzz about this latest book in the Graceling Realm series. Bitterblue has been queen of Monsea for the past five years, slowly rebuilding her nation after her father's horrific reign. She sends envoys to the nation of Winterkeep when she learns of lands in the east, but those envoys drown under suspicious circumstances. When Bitterblue decides to set off for Winterkeep herself, tragedy strikes again— a tragedy with devastating political and personal consequences. Meanwhile, in Winterkeep, the teenage daughter of two powerful politicians waits and watches. She's the key to unlocking everything – but only if she's willing to transcend leave behind the person she's always been. (YA fantasy)
Read by Xanthe Elbrick, who also reads books two and three in the series (Fire and Bitterblue)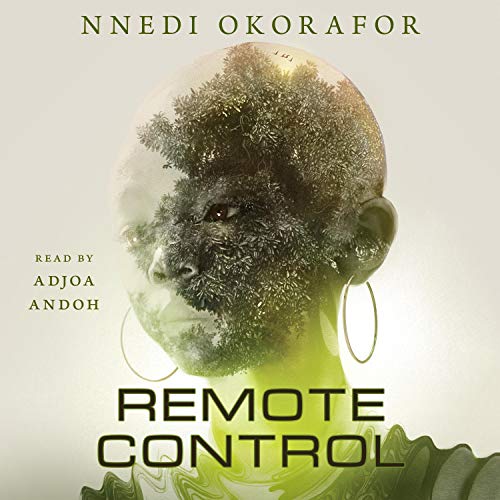 "The day Fatima forgot her name, Death paid a visit." The new name given to her by the Angel of Death is Sanokfa, a name that means nothing to anyone but her and is her only tie to her family and her past. Now she searches for the object that fell from the sky and took everything from her with only a fox as her companion; anyone who gets in her way will face a girl whose looks and touch can kill. Whew, Nnedi Okorafor's brain is a national treasure. (science fiction)
Read by Adjoa Andoh (Get a Life, Chloe Brown by Talia Hibbert, The Raven Tower by Ann Leckie), one of the most rich, regal voices I've ever heard.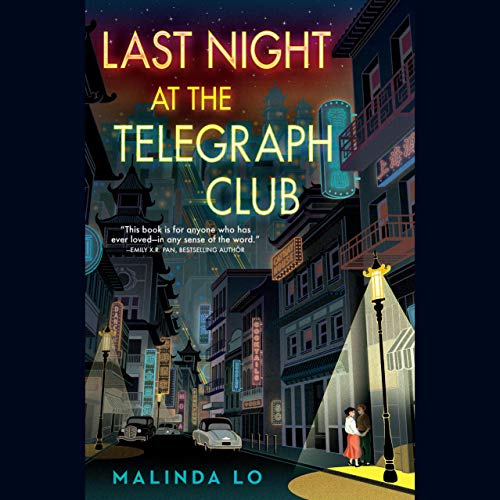 After she comes across a book featuring a love story between two women, a question takes root in seventeen-year-old Lily Hu: "Have you ever heard of such a thing?" She can't remember exactly when the question planted itself in her, but the answer is obvious the moment she and Kathleen Miller walk under the flashing neon sign of a lesbian bar called the Telegraph Club. "But America in 1954 is not a safe place for two girls to fall in love, especially not in Chinatown. Red-scare paranoia threatens everyone, including Chinese Americans like Lily. With deportation looming over her father – despite his hard-won citizenship – Lily and Kath risk everything to let their love see the light of day." (YA historical fiction)
Read by Emily Woo Zeller, a Book Riot fave! (The Poppy War for R. F. Kuang, This is How You Lose the Time War by Amal El-Mohtar and Max Gladstone)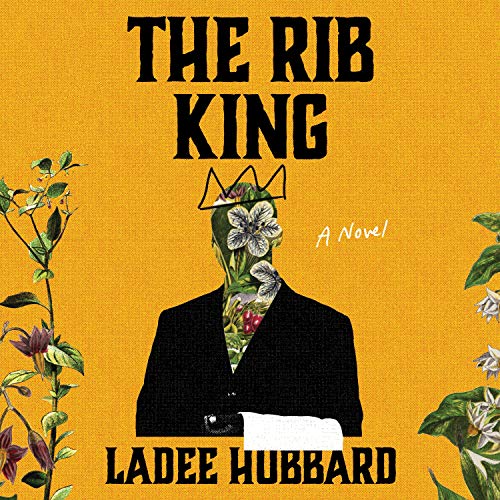 For over 15 years, August Sitwell has worked as a groundskeeper for the Barclay family, "a well-to-do White family who plucked him from an orphan asylum and gave him a job" in their household's all-Black staff. But the Barclay's fortune has fallen and their money gone with it, so a desperate Mr. Barclay agrees to sell his cook Miss Mamie's delicious rib sauce for some quick cash. Marketed under the brand name "The Rib King," the sauce bottle features a caricature of a wildly grinning August on the label, and neither Miss Mamie nor August will see a dime from the sale. "Humiliated, August grows increasingly distraught, his anger building to a rage that explodes in shocking tragedy." (fiction)
Read by Korey Jackson (Not So Pure and Simple by Lamar Giles, Let Me Here a Rhyme by Tiffany D. Jackson) and Adenrele Ojo (Call Your Daughter Home by Deb Spera, The Mothers by Brit Bennett)
Latest Listen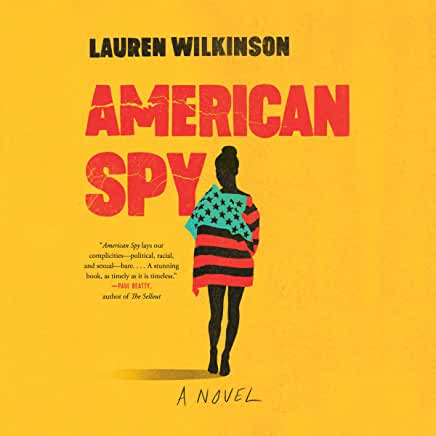 I mentioned wanting to read this book over my holiday break, but my Libby hold didn't quite come in on time. It finally arrived this week and the timing was perfect; I've been in the mood for a spy story and don't come across nearly enough of them by authors of color! The plot: Marie is a young Black woman working as an FBI agent in 1980s New York. Her career has gone stagnant when she's suddenly approached by the CIA to spy on the president of Burkina Faso, a figure being billed as a dangerous Communist despot; she has her reservations, but figures she may be able to leverage some information of her own if she takes the gig. But as we spy novel people know all too well, that spy life is not an easy one; she finds herself sympathizing with her target and questioning the US's motives—and thus questioning her loyalties in turn.
The story is told in the form of a diary that Marie is writing to her young sons in the hopes that they will read it and understand her better when they're adults. I loved this format so much for the insight it gave into Marie's career and her psyche, into the ways her relationships with the mother (who left her), her sister (who died on assignment), and even her target have informed her every move—and not always in a good way. Marie is smart, capable, intuitive, but she's also human, vulnerable, and a mother; none of the decisions she's forced to make are easy ones, and the consequences of those decisions don't just affect her. I loved getting into her head to live in that complicated grey area along with her. I clenched my teeth and held my breath through a lot of it.
The other aspect of the book that I'm a big fan of is how it shines a light on our country's propensity for acting like the word's police with, to be generous, less than noble intentions. This is an uncomfortable truth to sit with: we've meddled and contributed to instability worldwide under the guise of upholding democracy and fighting terrorism. Have we been the good guys in some of these scenarios? I hope so. But we've also done a lot of harm and don't seem to like confronting that reality.
If you're in the mood for a good, complex spy thriller with a POC main character and a lot of nuance, you know what to do. Bahni Turpin delivers another stellar performance that wonderfully embodies both Marie's cynicism and passion. Is there anything she can't do?!
From the Internets
Amazon Book Review suggests the best mysteries to try on audio.
at Audiofile: 6 Romances with Medical Workers (the real MVPs!)
at Audible: Alan Alda and Journalist Kate Rope Unearth a Hidden History of American Medicine
at CNN: a spotlight on Akrican Echoes, an audiobook app will tell unheard African stories
at TIME: 11 Funny Audiobooks to Lighten the Mood This Dreary Winter
Over at the Riot
Check out these audiobook apps to help you on your language learning journey.
5 Must-Listen Short Story Collections on Audio
---
Thanks for hanging with me today! Shoot me an email at vanessa@riotnewmedia.com with with all things audiobook or find me on Twitter and the gram @buenosdiazsd. Sign up for the In The Club newsletter and catch me once a month on the All the Books podcast.
Stay bad & bookish, my friends.
Vanessa