Sponsored by Algonquin Books, publishers of At the Edge of the Haight.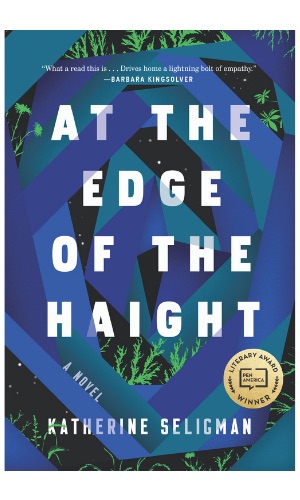 Maddy Donaldo, homeless at twenty, has made a family of sorts in the dangerous spaces of San Francisco's Golden Gate Park. When she unwittingly witnesses the murder of a young homeless boy and is seen by the perpetrator, her relatively stable life is upended. Suddenly, everyone from the police to the dead boy's parents want to talk to Maddy about what she saw. As adults pressure her to give up her secrets and reunite with her own family before she meets a similar fate, Maddy must decide whether she wants to stay lost or be found.
Welcome to Read This Book, the newsletter where I recommend a book you should add to your TBR, STAT! I stan variety in all things, and my book recommendations will be no exception. These must-read books will span genres and age groups. There will be new releases, oldie but goldies from the backlist, and the classics you may have missed in high school. Oh my! If you're ready to diversify your books, then LEGGO!!
Today, we are ushering in a new (and hopefully more positive) political era in America with the inauguration of our 46th President, Joseph Robinette Biden. Of course, a new president means we also have a new First Lady. First Lady Dr. Jill Biden will make history as the first to keep her day job while serving as First Lady.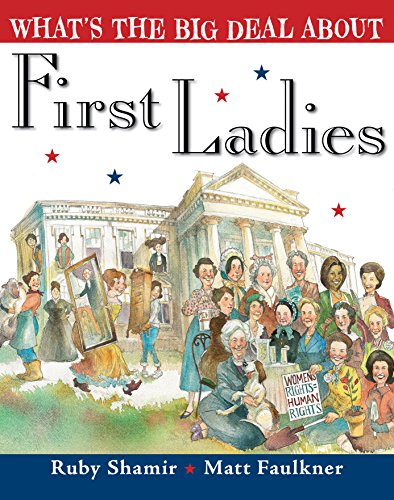 First Ladies are more than just the wives of U.S. presidents. This children's book provides fun and kid-friendly trivia and history that shows the many ways, both big and small, they influenced America. In addition to being hostesses, ambassadors, advocates, and role models, each First Lady leaves her mark on the White House and the country.
This book is perfect for introducing elections, inaugurations, and other aspects of the White House to children.
The main job of First Lady began as official hostess of the White House because women weren't allowed to attend parties hosted by men unless there was a woman hostess. However, their roles quickly evolved to do more than hosting dignitaries at the White House. In their own way, each First Lady left an indelible mark on the White House and American culture.
For example, Nellie Taft was the first First Lady to ride with her husband after he took the oath of office. She is also the reason Washington, D.C. enjoys cherry blossoms each spring. Julia Grant was the first to issue press releases and invite reporters to White House events. Florence Harding was the first to vote for her husband and get Secret Service protection. Most recently, Hillary Clinton made history by being the first First Lady to run for president after also being the first First Lady to be elected to the U.S. Senate.
Overall, I enjoyed reading What's the Big Deal about First Ladies because I learned so many interesting facts about America's First Ladies. If you are not familiar with the role of First Lady, this book is great to read and to share with children who might one day become a First Lady (or First Gentleman) themselves.
Until next time bookish friends,
Katisha
---
Find more of me on Book Riot.
Find more books by subscribing to Book Riot Newsletters.