Sponsored by The Frozen Crown by Greta Kelly.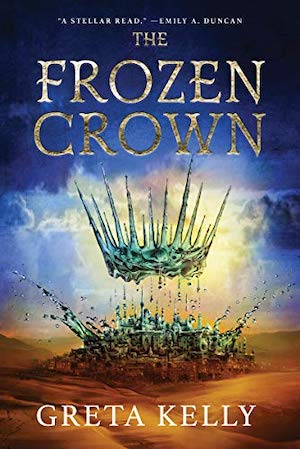 Askia became heir to the Frozen Crown of Seravesh because of her devotion to her people. But that won't be enough to save them from the mad emperor of the Roven Empire, who has unleashed a horde of invading soldiers. As the enemy advances, she turns to Emperor Armaan of Vishir for help. But in his glittering court, where secrets are worth more than gold, Askia fears one false step with expose her true nature. For Askia is a witch gifted with magical abilities, knowledge that in the wrong hands would not only destroy her life, but her people as well.
Welcome to Read This Book, the newsletter where I recommend a book you should add to your TBR, STAT! I stan variety in all things, and my book recommendations will be no exception. These must-read books will span genres and age groups. There will be new releases, oldie but goldies from the backlist, and the classics you may have missed in high school. Oh my! If you're ready to diversify your books, then LEGGO!!
In the United States, we are honoring Dr. Martin Luther King, Jr. today. Whether you are reading this in your office or in the comfort of your home, please remember to take the time to honor the life and legacy of Dr. King by becoming a more engaged member of your community today and every day. If you are looking to read more about the Civil Rights icon and the good trouble he encouraged, then look no further than these books written by, about, and inspired by the life and legacy of Martin Luther King, Jr.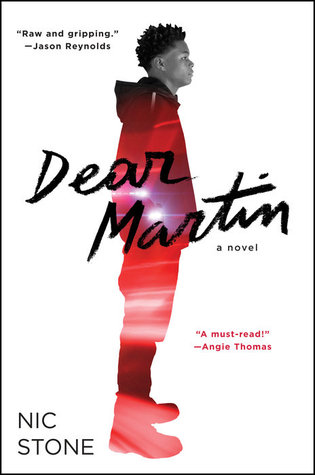 Justyce McAllister is top of his class at Braselton Preparatory Academy and bound for the Ivy League. However, none of that matters to the police officer who just put Justyce in handcuffs. To find answers to his many questions, Justyce turns to the teachings of Dr. Martin Luther King, Jr. He starts a journal to find out if they still hold in today's world.
Before reading Dear Martin, I was worried about this book feeling too similar to The Hate U Give since this story also centers around a Black teen from a poor neighborhood attending an expensive private school who experiences a traumatic event involving a police officer. Although the basis of the stories are similar, the vibe of Dear Martin is very different from The Hate U Give. If you've been avoiding Dear Martin because you think you've already read this story, then think again, friend. This story is worth reading, and it's worth reading Dear Martin and The Hate U Give as companion pieces.
One of the aspects of Dear Martin I appreciated most was Justyce not being the only Black kid in his class or the only Black person at his school. With his best friend Manny along with Justyce's teacher Dr. Dray. (Did that make you chuckle, too?), the book presented different lived experiences of Black Americans because we are not a monolith. Another aspect of Dear Martin that makes it a must-read is the way the story handles anti-Black racism. It does an excellent job of not only presenting overt racism Black people experience, but also the covert microaggressions, which tend to occur most often.
Above all else, I like that this book did not leave me devastated and in tears. Dear Martin is by no means a feel good story, but it did leave me feeling more hopeful, which is all I can ask for on MLK Day.
Until next time bookish friends,
Katisha
---
Find more of me on Book Riot.
Find more books by subscribing to Book Riot Newsletters.