Sponsored by Forge Books.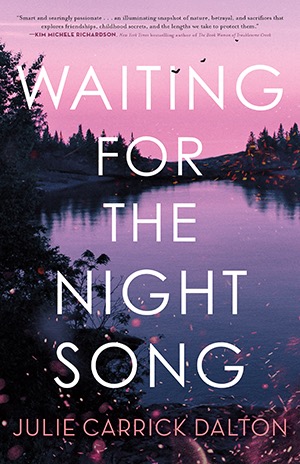 tk
Duchess of York Sarah Ferguson Will Publish First Novel
Inspired by her great-great-aunt Lady Margaret Montagu Douglas Scott, and her own personal life, the Duchess of York, Sarah Ferguson has written her first novel, co-written with Marguerite Kaye. HarperCollins Publishers and Harlequin UK will simultaneously publish the novel Her Heart For a Compass on August 3, 2021. However, this is not her first book rodeo as she is a published children's and nonfiction author.
To All The Boys: Always and Forever Trailer
Need a little swoon in your life? Have you been impatiently waiting for the final installment of Jenny Han's To All The Boys trilogy adaptations? Then it's time to muppet arm for the official trailer for To All The Boys: Always and Forever.
Libro.fm Becomes Social Purpose Corporation
Libro.fm, an audiobook membership service that splits the profits with indie bookstores, has announced they are now a social purpose corporation. With both social and financial goals they are now a hybrid of a nonprofit and a for profit organization and have released their 2020 Social Purpose Annual Report.
Learn Your Historia With These 20 Mexican History Books
Find the best Mexican history books, with titles for children and adults, to explore the rich history of this country, including The Broken Spears: The Aztec Account of the Conquest of Mexico by Miguel León-Portilla, Translated by Lysander Kemp.