Sponsored by Macmillan Audio.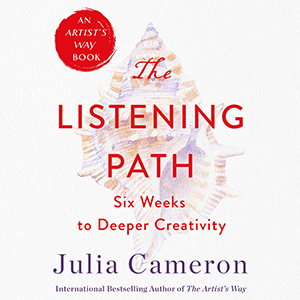 From Julia Cameron, the legendary author of The Artist's Way, comes The Listening Path: a 6-week audiobook program of intentional listening to transform your creative practice. Open up a new world of connection and fulfillment within our culture of bustle and constant sound, by learning to expand your listening in a new way, and be reminded of the power of truly hearing. If you're a fan of The Artist's Way, you won't want to miss this! Order now wherever audiobooks are sold.
Hola Audiophiles! What a boring news week, amirite? I cannot tell you how thankful I am for yoga and meditation right now. I hope my audiobook fam is also finding ways to stay sane and safe, too. As always, I'm sending you virtual love and wishing you happy reading.
Need some distraction? Let's audio.
---
New Releases – week of January 12  (publisher descriptions in quotes)
I quickly want to shoutout to Angie Thomas' new book, Concrete Rose. I figured you all don't need me to tell you about this buzzy title, but I wanted to at least briefly mention it. It's narrated by Dion Graham!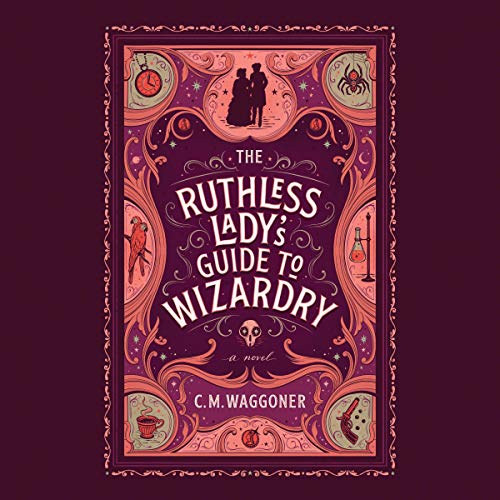 In a fantasy version of Victorian England, Delly is a petty con and partially trained fire witch who's not quite making ends meet. Then she comes across a listing for a job protecting a young woman in the weeks before her marriage. Seems like a cushy gig with easy money… Ha! Nope! Dellaria learns pretty quickly that her charge is the target of some pretty dangerous assassination attempts using necromantic magic. With the help of a motley crew of her fellow female bodyguards (including one she's warming up to, if you know what I'm sayin'), Delly will have to find a way to best this elusive adversary and keep her charge (and herself) safe. (historical fantasy)
I read this one in print, so I sampled the audio and I have one hangup with the narration: it's read in an American accent! Ava Lucas is lovely, this is not a critique of her. The book's setting makes me wish it was read in an English accent, but the book is so fun that I have to include it here.
I love Amber Ruffin, a hilarious comedian and performer who's written for Late Night with Seth Meyers since 2014 (a role that made her the first Black woman to write for a late-night network talk show in the US). While Amber lives in New York, Ruffin's sister Lacey still lives back in Nebraska where they both grew up. This book is a hilarious, if at times downright horrifying, collection of anecdotes of the kinds of comments, behaviors, and general racist BS that Lacey is subjected to on a near daily basis in Omaha. Some examples: strangers touching her hair, being mistaken for a prostitute, being mistaken for Harriet!! Tubman!! Oh, and getting hit on online by a dude with the confederate flag in his profile pic. Whew. The sisters' banter and delivery injects a whole lot of comedy into what are otherwise some truly cringey stories. (humor, essays)
Read by the authors
Pheby Brown has grown up relatively sheltered on a Charles City, Virginia plantation, shielded by her mother's position as the plantation's medicine woman and beloved by the Master's sister. She'd been promised freedom on her 18th birthday and plans to start a new life with the man she loves. Instead, Pheby is forced to leave the only home she's ever known and finds herself at Devil's Half Acre, a notorious jail in Richmond, Virginia where the enslaved are "broken, tortured, and sold every day. There, Pheby is exposed not just to her Jailer's cruelty but also to his contradictions. To survive, Pheby will have to outwit him, and she soon faces the ultimate sacrifice." This sounds like a heartbreaking read, but comes highly recommended. (historical fiction)
Read by the wonderful Robin Miles (Caste by Isabel Wilkerson, The City We Became by N.K. Jemisin, The Good House by Tananarive Due, and a million billion other awesome books).
A seamstress leaps from the window of an estate with a cryptic message sown into her skin; after receiving a strange letter warning him of impending danger, a destitute Cambridge student comes to London in search of his uncle—and the woman he once loved; an heiress-via-adoption is trying to make her name as a serious journalist, but her curmudgeon of an editor believes ladies should only report on society events and gossip; and a sharp and committed but volatile detective who deals with cases of an occult nature is assigned to find out what happened to the aforementioned seamstress. Alll of these people (and a whole bunch of others), are connected by a twisty case of missing girls who've all disappeared under similar mysterious circumstances. This book is a gothic romp and I loves it! (historical fiction)
Read by Charles Armstrong, the voice behind The Mysterious Affair at Styles and tons of other Agatha Christie novels)
Latest Listens
January is a successful romance novelist whose views on love are shattered when she learns her recently deceased father was unfaithful to her mother for years. While staying at her dad's Lake Michigan beach house for the summer to a) clear the house out, and b) isolate herself into writing an overdue book, she discovers her college rival Gus, a Very Serious literary fiction author, lives in the house next door. Neither of them is particularly jazzed about running into one another, but they can't seem to stay away from one another either. When they both reveal that they have writer's block, they come up with a plan: they'll swap genres for the summer—and try not to fall in love.
I deeply identified with how bristly January is when she was first reunited with Gus. My alter ego's name is Peppermint Petty (Petty and the Jets album dropping soon!), so I got my whole life from January messiness when she couldn't figure out how to process her feelings (purse wine!). The book really sits with the ways in which our experiences, specifically grief, color how we interpret other people's words and behaviors. The miscommunications abound, but they're all so relatable. We aren't ourselves when we're consumed with big, scary feelings.
Perhaps best of all though was the very meta examination of the healing escapism of romance novels. January describes first being drawn into romancelandia when her mother was diagnosed with cancer, and my eyes got a little foggy; I became a romance reader in the last few years and emphatically vouch for the restorative quality of a good HEA when nothing else in your life makes sense. Reading about it from the perspective of a character who loses her love-conquers-all self in the wake of tragedy and then finds her way back again was a wonderful balm to start the year off with, even if things took a ridiculous turn a mere few days later.
From the Internets
at Audible: an interview with Angie Thomas on Tupac, honoring Black men, and what's next
at Audiofile: Remembering John le Carré, Master of Spy Thrillers
at Libro.fm: an interview with Author Interview: Robert Jones, Jr. and discussion of his new book, The Prophets
Over at the Riot
Eight of the Best Audiobooks Narrated by Nancy Wu
The Best Earphones for Audiobooks
---
Thanks for hanging with me today! Shoot me an email at vanessa@riotnewmedia.com with with all things audiobook or find me on Twitter and the gram @buenosdiazsd. Sign up for the In The Club newsletter and catch me once a month on the All the Books podcast.
Stay bad & bookish, my friends.
Vanessa