Sponsored by Quirk Books.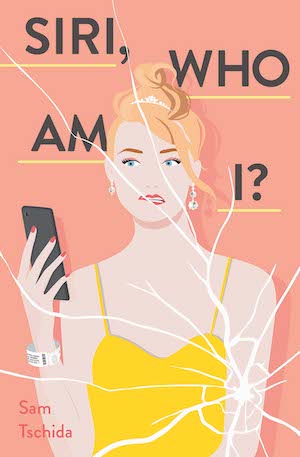 tk
A Look Into The Recent Misuse Of "Orwellian"
You can hand a person a book but you can't make them understand it or stop them from knowingly misrepresenting its meaning, like the current rise in invoking something being "Orwellian" when it's not. Recently, Donald Trump's ban from Twitter and Sen. Josh Hawley losing his book deal with Simon & Schuster has Trump supporters misusing the term. Here's a history on George Orwell (Animal Farm; 1984) and what "Orwellian" is meant to represent.
Stacey Abrams' Upcoming Thriller Cover Revealed
Before she was a household name Stacey Abrams was known by romance fans for her romantic suspense books. If you think starting organizations to fight voter suppression and working tirelessly to maintain our democracy–also while writing nonfiction–would keep her too busy to write another novel, you were wrong. We are getting a thriller this year, While Justice Sleeps, and EW has the cover reveal.
Can Climate Disaster Apocalypse Novels Be Comforting?
Many readers, and the authors writing them, sure think so. The BBC took a look at "cli-fi – novels in which environmental devastation is a driving force, catapulting protagonists into an apocalyptic 'after' or else pinning them in the fast-vanishing 'before', with disaster bearing down, inaction endemic and anxiety soaring". And at novels offering comfort to some readers through these dystopias, including Jenny Offill's Weather and Rumaan Alam's novels.
Staying Sober This Month? 10 Books to Help You Get Through Dry January
Thinking about staying sober for reasons of health, resolutions, or habit changing? Check out these books for Dry January, including I'm Black and I'm Sober: The Timeless Story Of A Woman's Journey Back To Sanity by Chaney Allen.