Sponsored by LitNuts.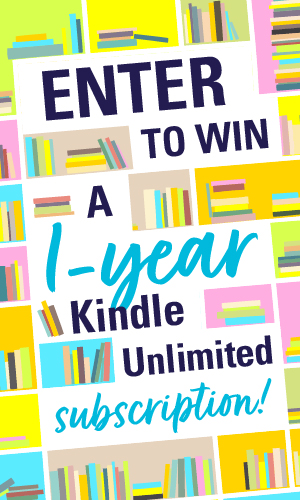 Book Riot is teaming up with LitNuts for a chance to win a 1-year subscription to Kindle Unlimited!
Hi mystery fans! Want to start off the year with what's what in the mystery genre? I have your links. Plus something new to watch, Kindle deals, and I already found a top fave amazing 2021 title.
From Book Riot And Around The Internet
Ooh, Shiny: THE BLUE CARBUNCLE Adaptations to Enjoy This Holiday
Read Harder: A Work of Investigative Nonfiction by an Author of Color
(A couple crime titles) The Best Comics We Read October-December 2020
(A bunch of crime titles including me shouting about Dial A For Aunties which should be on your TBR!) Riot Roundup: The Best Books We Read October–December 2020
"Apple TV+ has greenlighted The Last Days of Ptolemy Grey, a six-episode limited series starring and executive produced by Samuel L. Jackson. It is based on the acclaimed novel by best-selling author Walter Mosley who will write the screen adaptation and executive produce."
'The Flight Attendant' Renewed for Season 2 at HBO Max
Netflix Settles 'Enola Holmes' Lawsuit With Conan Doyle Estate
The Black Ghost by Monica Gallagher, Alex Segura, George Kambadais, and Greg Smallwood–which was only an ebook–will be releasing in trade paperback in May!
The Best Way to Read John Le Carré's George Smiley Books
What I learned about writing, fame and grace when I spent two weeks showing the master spy novelist around Miami.
Win a 1-Year Subscription to Kindle Unlimited!
Enter To Win Your Own Library Cart
Win $100 to the Bookstore of Your Choice
Watch Now
Netflix: Arsène Lupin, the world-famous gentleman thief and master of disguise, created by Maurice Leblanc in 1905, is the inspiration for Netflix's new 10-episode series titled Lupin. Check out the trailer!
A Bit Of My Recent Reading
I absolutely adored this upcoming historical mystery by the author of Dread Nation. Ophelia Harrison's life abruptly changes when her father is murdered and her and her mother flee Georgia to Pittsburgh–thanks to what Ophie has yet to realize is her ability to see ghosts. No longer attending school, the young Ophie is put to work as a maid in a wealthy white family's home where her mother is also working, trying to save enough money to move out of a shared family home where they are not welcomed by most.
And so Ophie, trying to make sense of the world around her in 1922 and her seeing ghosts (which a relative is trying to guide her through), discovers that the "help" she was getting in her new job is not from a living woman. And she's no longer living because she was murdered. This sets Ophie off to figure out who would have done such a thing and why.
Ophie is one of those child characters in literature that I immediately fiercely loved, rooted for, and enjoyed watching every moment of her navigating her way through life. The opening chapter is so well written that as soon as I finished it I turned back to the beginning to read it again, as to not miss a single moment or feeling. If you like books that grab you with their voice immediately, and properly sink you into a place and time, this is a must-read. It's already at the top of my 2021 best books. And if you're doing Book Riot's Read Harder Challenge, here's your middle grade mystery read.
Kindle Deals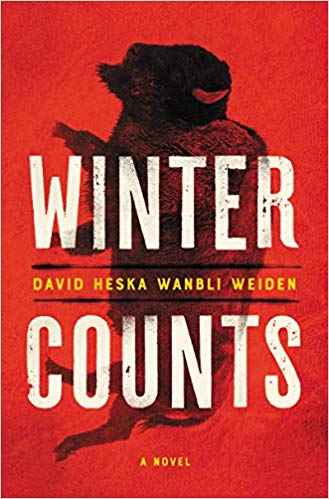 Winter Counts by David Heska Wanbli Weiden
One of 2020's best crime titles is currently $3.99 so snatch this one up RUL quick! (Review)
Know My Name: A Memoir by Chanel Miller
Miller has written an absolutely beautiful memoir on a difficult subject and this is one of my all time best memoir reads, which is currently $4.99. (Review)
For those who love a book inside a book that is a nod to the mystery genre, here's one currently at $3.99, with the sequel having just released. (Review)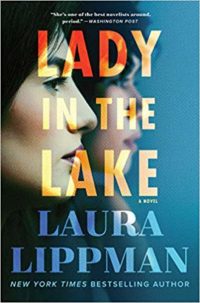 And for historical fiction fans here's one at $2.99 from an author with a deep backlist you can go through. (Review)
---
Browse all the books recommended in Unusual Suspects previous newsletters on this shelf. See upcoming 2021 releases. Check out this Unusual Suspects Pinterest board and get Tailored Book Recommendations!
Until next time, keep investigating! In the meantime, come talk books with me on Twitter, Instagram, Goodreads, and Litsy–you can find me under Jamie Canavés.
If a mystery fan forwarded this newsletter to you and you'd like your very own, you can sign up here.