Sponsored by Andrews McMeel Publishing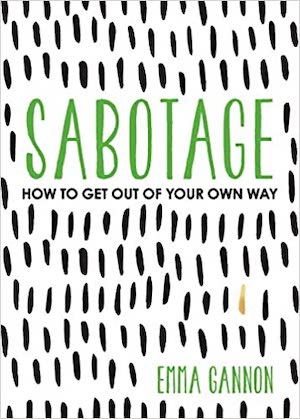 A pocket-sized investigation into self-sabotage: what it is, why we do it, and how we can break our toxic patterns. How do we get out of our own way? With personal stories and research-based insights, multi-hyphenate Emma Gannon explores her own relationship with self-sabotage and presents a quick, meaningful guide to help you recognize your own forms of self doubt, identify what is holding you back, and the steps you can take to loosen its grip.
Hola Audiophiles! It's the last Audiobooks newsletters of 2020, and it's Christmas Eve! Like a lot of Latinx folks, I celebrate on Nochebuena (Christmas Eve) as opposed to Christmas Day itself; so by the time you read this, there's a good chance I'll be a few glasses of ponche and about a dozen tamales deep.
Before we dive in, thank you for doing the audiobook thang with me for another turn around the sun, especially the kind of year that this one turned out to be! I wish all of you a very happy holiday season and even happier new year—I'll catch you on January 7th with brand new audiobooks and hopes for a fresh and wonderful start.
Ready? Let's audio.
---
Audio Lang Syne (I'm sorry)
**strums ukelele**
Oh the COVID-19 is frightful
But vacation's so delightful
And since I've no place to go
Audio, audio, audio!
I'm actually off work for these last two weeks of the year and plan on using that time to catch up on books I've been meaning to read. I'm pretty excited and thought I would share my holiday listening list with you today. Without further ago, here are the audiobooks that will keep me company as I write cards, wrap presents, and cook tasty things.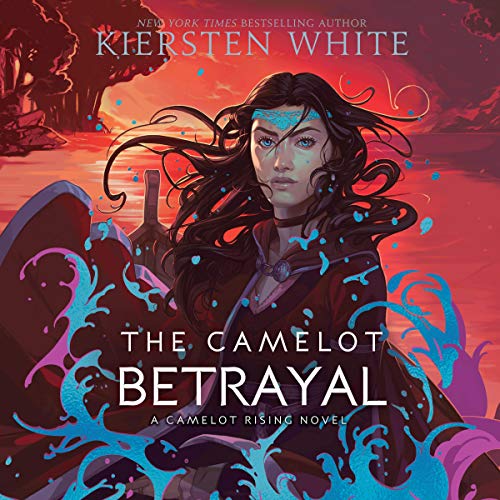 This is the second book in the YA fantasy Camelot Rising series, which reimagines, as you may have guessed, Arthurian legend. In The Guinevere Deception, we first meet Guinevere, except she isn't who we think she is: she's a changeling come to Camelot to protect the kingdom, her real name and true identity a secret even to herself (not a spoiler). The Camelot Betrayal finds Guinevere trying to find her place in her adopted kingdom as she grapples with the price of progress and her own search for meaning. All the familiar characters make an appearance, but with all sorts of magical twists and unexpected romance. I feel like not enough people talk about this series and I can't wait to dive back into this world!
Read by Elizabeth Knowelden (The Book of Dreams by Nina George, The Apprentice Witch by James Nicol, The Twelve Dates of Christmas by Jenny Bayliss)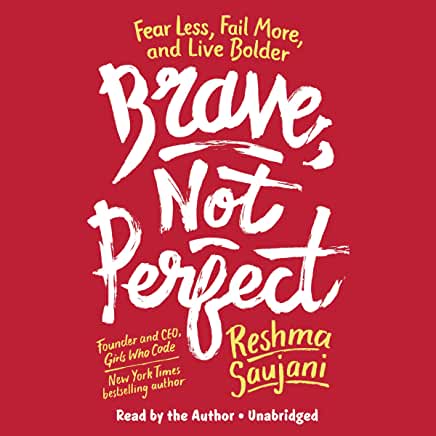 This is a book I'm reading with Book Riot staff and one whose message I hope to internalize and put into practice more in 2021. Reshma Saujani is the founder and CEO of Girls Who Code and starts off by telling us about the time she quit her stable and lucrative career for a disastrous run for political office. She not only lost, she lost hard. That moment acted as a turning point in Saujani's life and an epiphany: women are taught to chase perfection since childhood, and that pattern ends up holding us back in adulthood. Through a combo of personal anecdotes and some in-your-face statistics and studies, Saujani challenges readers, especially women, to embrace imperfection and live a bolder life.
Read by the author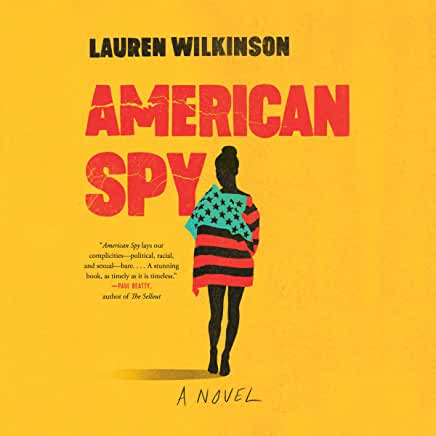 I am high-key obsessed with spy stories and I love Bahni Turpin, so this audiobooks is kind of a no brainer for me. The fact that it comes highly recommended by several Rioters only made the decision that much easier! Marie is a young Black woman working as an FBI agent in the 1980s. She's in a career rut when she's approached by the CIA to spy on the president of Burkina Faso; she has her reservations, but figures she may be able to leverage some information of her own if she takes the gig. But as any spy novel aficionado worth their salt knows, that spy life is hashtag complicated: she finds herself sympathizing with her target and thus questioning her loyalties.
Read by Bahni Turpin (The Hate U Give by Angie Thomas, Cinderella is Dead by Kalynn Bayron, Dread Nation and Deathless Divide by Justina Ireland, The Underground Railroad by Colson Whitehead…all of the things!)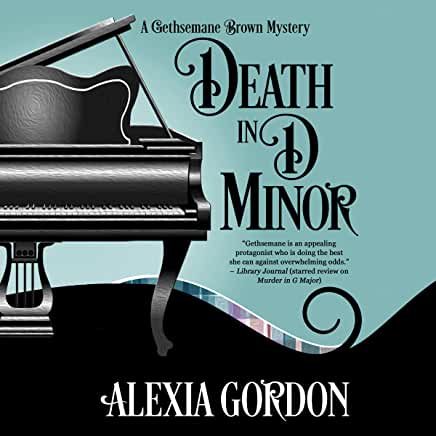 I've been in the mood for a cozy mystery set during the holidays, and it just so happens that the second book in the Gethsemane Brown series takes place over Christmas. Gethsemane Brown is a Black American classical musician who expatriated to an Irish village for a job when she was down on her luck in Murder in G Major. Then as one does, she made friends with a snarky ghost who helped her solve a string of murders and led a school orchestra to victory in a major competition. Now our whisky-drinking, music-playing sleuth in preparing for a little rest over the Christmas break—or not! Her ghost buddy has disappeared, her landlord's wants to sell her cottage to a skeezy hotel developer, and the brother-in-law who's shown up to visit unexpectedly has been accused of stealing a valuable antique. It's up to Gethsemane to go undercover and solve the case.
Read by Helen Duff who also read most of the books in this series as well as a ton of work by Lisa Jewell (Then She Was Gone, I Found You, The Family Upstairs)
From the Internets
Say "I Do" to Love with 5 Wedding Audiobooks – I cosign C.L. Polk's The Midnight Bargain!
Over at the Riot
at Audiofile: 8 great poetry audiobooks performed by their authors – You know how much I love listening to Danez Smith's poetry out loud!
at BuzzFeed: 23 Audiobooks That Were Really Popular in 2020
at Libro.fm: 12 Bestselling Audiobooks Across Genres (solid list there!), plus How Real Booksellers Are Faring This Holiday Season: Part II
For my Procrastinator Posse: don't forget that audiobook memberships make great last minute gifts! Go here for Libro.fm and here for Audible.
---
That's all she wrote (literally)! Shoot me an email at vanessa@riotnewmedia.com with with all things audiobook or find me on Twitter and the gram @buenosdiazsd. Sign up for the In The Club newsletter and catch me once a month on the All the Books podcast.
Stay bad & bookish, my friends.
Vanessa