Sponsored by LitNuts.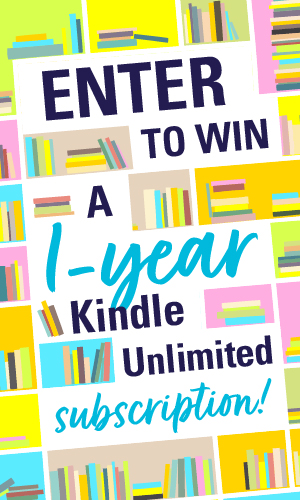 Book Riot is teaming up with LitNuts for a chance to win a 1-year subscription to Kindle Unlimited!
Hello, lovelies! This is the last Tuesday we will be spending together in 2020, which is wild to think about. WHAT A YEAR. And while I feel that the changing of years is arbitrary in respect to a lot of things, it does feel good to think of it as hitting COMMAND + SHIFT + REFRESH on the universe. And I am never not excited to roll my book count back to zero on January 1st. So I wanted to do something special for this week's newsletter, so I thought I would list several of the books I am anticipating in the new year that I haven't read yet!
Before I get to that, I want to remind you that one of my favorite books of the year, Marion Lane and the Midnight Murder by T.A. Willberg, is out next week. It gets all the heart eyes from me! (If you'd like to see my favorite books of 2020, I collected them in an Instagram post.)
Also, this weekend I finally read The Space Between Worlds by Micaiah Johnson, and it is also swoon-worthy. And for this week's episode of All the Books! Patricia and I discussed some of our most anticipated books of 2021, such as The Rib King, Dial A for Aunties, Harlem Shuffle, and more.
And now, it's time for everyone's favorite gameshow: AHHHHHH MY TBR! Here are today's contestants: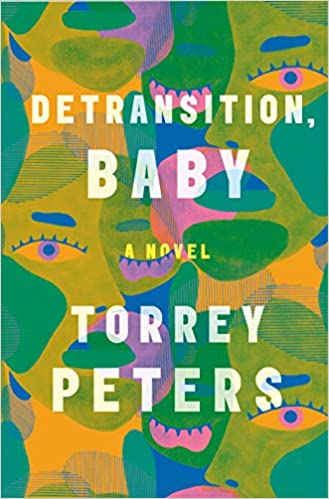 Detransition, Baby by Torrey Peters (January 12)
A look into the lives of three women, trans and cis, as they navigate family, sex, and love in 21st century America.
Remote Control by Nnedi Okorafor (January 19)
An alien artifact turned Fatima into Death's daughter, giving her the ability to kill with one touch. Now she searches the lands, with her pet fox by her side, hoping to find the artifact once more.
Annie and the Wolves by Andromeda Romano-Lax (February 2)
A modern-day historian's obsession with the infamous Annie Oakley costs her her job, her doctorate, and her fiancé. But when she unearths what appear to be Oakley's secret midlife journals, it may have all been worth it.
Winter's Orbit by Everina Maxwell (February 2)
The Emperor's least favorite grandson is brought before the Emperor and commanded to repair relations with another planet by marrying a count, a recent widower of that planet's royal prince.
Land of Big Numbers: Stories by Te-Ping Chen (February 2)
A debut collection of incendiary stories about the people of China, past and present, and their history, their government, and their land.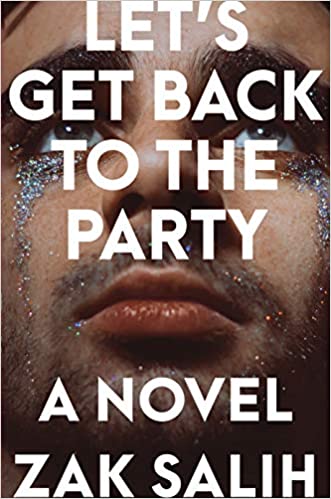 Let's Get Back to the Party by Zak Salih (February 16)
An examination of queer friendship and queer love, told through the lives of two classmates who reconnect ten years later at a wedding in Washington, D.C.
Who Will Pay Reparations on My Soul?: Essays by Jesse McCarthy (March 9)
McCarthy, an exciting new voice in criticism, examines everything from "Ta-Nehisi Coates's case for reparations to D'Angelo's simmering blend of R&B and racial justice."
Libertie by Kaitlyn Greenidge (March 30)
Inspired by the life of one of the first Black female doctors in the United States, Libertie is about a free-born Black girl in Reconstruction-era Brooklyn who goes against her mother's wishes in her search for her own future.
The Final Revival of Opal & Nev by Dawnie Walton (April 20)
A fictional oral history of a beloved rock 'n' roll duo whose rising star quickly explodes and plummets at the height of their fame.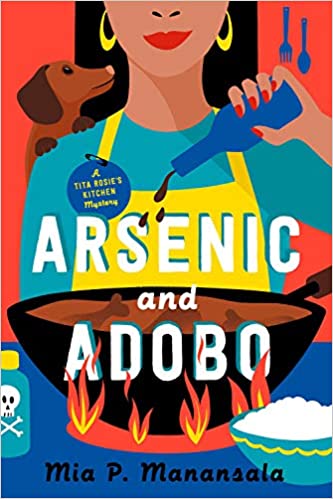 Arsenic and Adobo (Tita Rosie's Kitchen Mystery #1) by Mia P. Manansala (May 4)
A young woman who moves home to help save her Tita Rosie's failing restaurant finds herself a suspect in a murder when a local food critic (and ex-boyfriend) is murdered.
The Atmospherians by Alex McElroy (May 18)
A business woman who has lost everything because of trolls and her oldest childhood friend run a rehabilitation community for toxic men at an abandoned summer camp.
The Cartographers by Peng Shepherd (May 25)
I don't have any details about this one, but I loved The Book of M, so you can bet your sweet bippy I'm going to read it as soon as it's available.
The Witch King (The Witch King #1) by H.E. Edgmon (June 1)
The first in a new duology about a trans witch who must face his past and return to the fae kingdom (and the royal fiancé) he left behind in order to save his people.
The Hidden Palace: A Tale of the Golem and the Jinni by Helene Wecker (June 8)
Yes, it's finally happening: We get to join Chava and Ahmad from The Golem and the Jinni for an epic new adventure!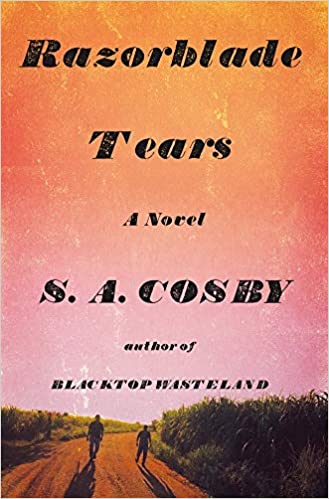 Razorblade Tears by S.A. Cosby (July 6)
The author of the runaway 2020 hit Blacktop Wasteland returns with a new story of two fathers working together to get revenge on the people responsible for the murder of their sons.
You Sexy Thing by Cat Rambo (September 7)
A space opera set at a restaurant on the edge of the galaxy. The blurb calls it "Farscape meets The Great British Bake Off" and I WANT THIS SO BAD.
Harlem Shuffle by Colson Whitehead (September 14)
Whitehead released the info on this book himself last week. It's set in the 1960s and is about an upstanding Black salesman who falls on hard times, so he returns to his family-taught tricks of heists, shakedowns, and rip-offs.
In Open Country: A Memoir by Rahawa Haile (September 14)
Haile uses "her 2016 thru-hike of the Appalachian Trail to explore what it means to move through America and the world as a black woman." (FYI: This release date has been moved a couple times already.)
Under the Whispering Door by TJ Klune (September 24)
A ghost refuses to cross over to the other side after he falls in love with the ferryman. (Also, this is your reminder that The House in the Cerulean Sea is the most delightful book I read in 2020.)
Alecto the Ninth (The Locked Tomb Trilogy Book 3) by Tamsyn Muir 
I have no information on this one yet, not even a release date. All I know is that it is for sure-probably-most likely being released in 2021. I guess I'll have to read Gideon the Ninth and Harrow the Ninth again while I wait…
---
Thank you, as always, for joining me each week as I rave about books! Despite the entire world being over a Hellmouth this year, the love and kindness and creativity you have all shared has meant everything to me. Happy holidays to you and the ones you love, and be safe, friends. – XO, Liberty