Sponsored by LitNuts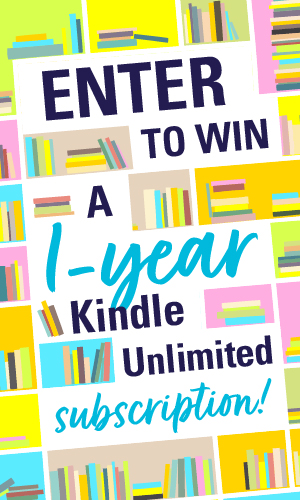 Book Riot is teaming up with LitNuts for a chance to win a 1-year subscription to Kindle Unlimited!
Hello, my little Monday monkeys! I hope that you had a good weekend. We got a foot of snow here in Maine last week (why do I live here?) and I spent the weekend reading books and being glad that I didn't have to go outside. (I am an indoor cat.) The end of the year is almost upon us, and there have been a lot of great end-of-the-year book lists. I also made a Best of 2020 book list. It was another tremendous year for books!
Now, for today: I have lots of book news, a cat picture, my new favorite pun, and a recommendation for another awesome upcoming 2021 book. Let's get ready to rummmmmmmmmmmble! Jk, please read this newsletter in a calm and orderly fashion.
Here's Monday's trivia question: Author Zora Neale Hurston was part of which literary movement? (Scroll to the bottom for the answer.)
Deals, Reals, and Squeals!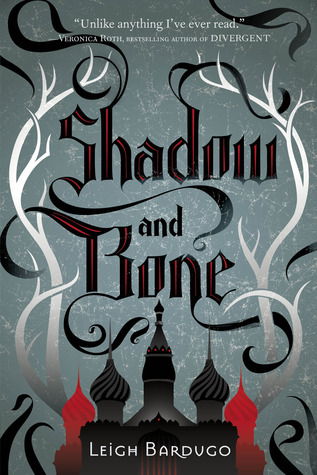 Netflix shared its teaser trailer for the adaptation of Leigh Bardugo's Shadow and Bone.
Samuel L. Jackson will star in Apple's limited series adaptation of The Last Days Of Ptolemy Grey by Walter Mosley.
The CW is developing an adaptation of M. K. England's The Disasters.
Colson Whitehead shared the details of his upcoming novel Harlem Shuffle.
Kate Atkinson's Life After Life is (finally) going to be a series.
A previously unseen Shirley Jackson story has been published.
Tordotcom Publishing announced Nicola Griffith's upcoming novella Spear, a queer retelling of Arthurian legend.
Jennifer Lopez will star in and produce Netflix's adaptation of The Cipher by Nina Guerrera.
Barack Obama released his yearly list of favorite reads.
Here's the gorgeous cover of This Poison Heart by Kalynn Bayron.
There's a Little House on the Prairie reboot in the works.
Disney has picked up Megan Whalen Turner's The Thief.
Florence Pugh will star in the adaptation of the murder mystery The Maid by Nita Prose.
Noomi Rapace will star in the new adaptation of Hamlet.
Book Riot Recommends
At Book Riot, I work on the New Books! email, the All the Books! podcast about new releases, and the Book Riot Insiders New Release Index. I am very fortunate to get to read a lot of upcoming titles, and learn about a lot of upcoming titles, and I'm delighted to share a couple with you each week so you can add them to your TBR! (It will now be books I loved on Mondays and books I'm excited to read on Thursdays. YAY, BOOKS!)
Loved, loved, loved:
To Be Honest by Michael Leviton (Abrams Press, January 5, 2021)
Do you love cringeworthy memoirs about unusual families that make you feel better about your own relatives? Then do I have a book for you! This is Leviton's examination of his truth-telling family and the ramifications his honest upbringing had on him.
Leviton was raised to always tell the truth—no matter what. You would not be faulted for thinking this sounds like a lie, because almost everyone thinks Leviton is kidding when he tells them "I always tell the truth." But he isn't. His parents raised him to always speak the truth, which sounds honorable, but in fact is terrible for him and his family. He has very few friends, none of his family can get a job because they always tell the truth in job interviews, and he has a hard time finding love. So as an adult, he decides to try lying and see how it goes for him.
While I was reading this, half of me really felt for Leviton, especially the way he is treated by his father. The other half of me was glad I didn't know him, because I don't think I could handle someone being brutally honest with me all the time! And that's the heart of this book: it points out the dozens, if not hundreds, of lies we tell every day, big and small. And it asks a lot of good questions, like, is lying to spare someone's feelings okay? Why are people angrier for Leviton for telling the truth than lying about what he thinks? To Be Honest is a wildly fascinating memoir with a lot of great points to ponder.
(Content warnings for discussions of mental illness, gaslighting, racism, trauma, infidelity, and some stressful and awkward interactions.)
What I'm reading this week.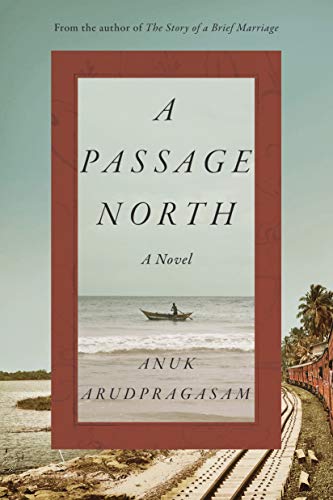 A Passage North by Anuk Arudpragasam
Broken (in the best possible way) by Jenny Lawson
Star Eater by Kerstin Hall
The Ugly Cry: A Memoir by Danielle Henderson
Lights out in Lincolnwood by Geoffrey Rodkey
Pun of the week:
I wanted to get six cans of Sprite from the store, but when I got home, I realized I had picked 7 Up.
And this is funny:
Hanif Abdurraqib is by far one of my favorite people on Twitter.
Happy things:
Here are a few things I enjoy that I thought you might like as well:
Numberzilla. Still not tired of this game.
Purrli: This website makes the relaxing sounds of a cat purring.
And here's a cat picture!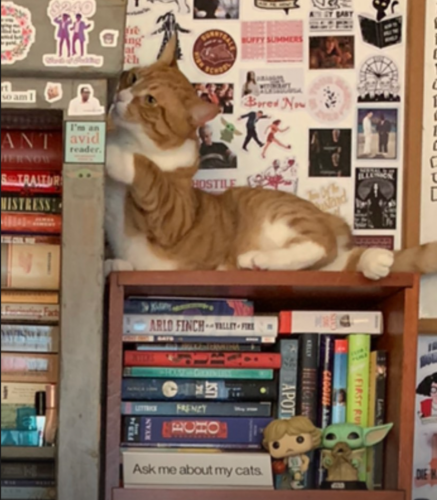 "Ask me about my cats." Like, for starters, what the heck is Farrokh doing?
Trivia answer: The Harlem Renaissance.
Remember that whatever you are doing or watching or reading this week, I am sending you EXTRA love and hugs. Please be safe, and be mindful of others. It takes no effort to be kind. I'll see you again on Thursday. – xoxo, Liberty