Sponsored by Books Forward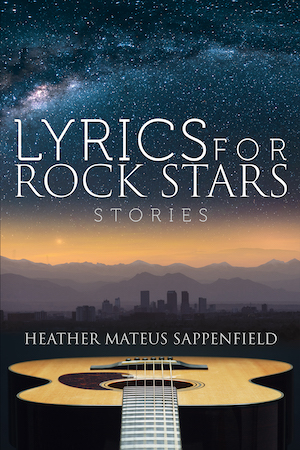 This prize-winning collection brings to life skiers, ranchers, cyclists, suffragettes, tourists, super models, dead pigs, burro racers, religious beet farmers, immigrant miners, scorned lovers, penitent centenarians, and musicians. Some historical, some contemporary, its stories revel in their Western settings, as varied as the region's landscape. Yet each story explores the ways society's values clash with our individual desires, compelling us, despite tears or laughter, to weave our lives through these opposing forces, often creating not a lifeline, but a noose. Sappenfield's writing has received the Danahy Fiction Prize, the Arthur Edelstein Prize, Pushcart Prize nominations and more.
Welcome to Read This Book, the newsletter where I recommend a book you should add to your TBR, STAT! I stan variety in all things, and my book recommendations will be no exception. These must-read books will span genres and age groups. There will be new releases, oldie but goldies from the backlist, and the classics you may have missed in high school. Oh my! If you're ready to diversify your books, then LEGGO!!
On December 21, 1963, one of the greatest enemies of Doctor Who, the Dalek, made their television debut. If, like me, you are unfamiliar with the World of Doctor Who, Delteks were created by Davros from genetically modified Kaleds. He removed all their emotions and was left with the Daleks that operated solely on vengeance and hate.
These robots set on destroying every other race in the universe have become some of the most easily recognized icons of not only science fiction, but also in pop culture. After sci-fi fans named Daleks as the greatest monsters in the galaxy, it should come as no surprise we are sharing the most adorable Doctor Who inspired children's book to read for Dalek Remembrance Day.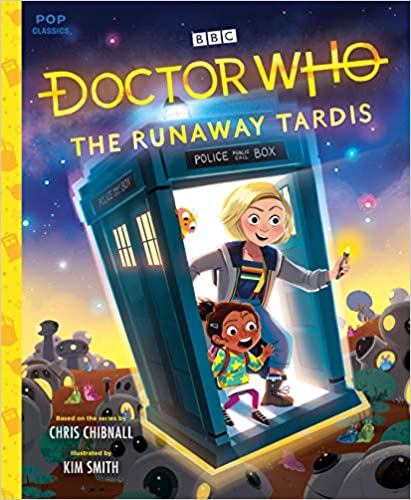 Join the Doctor and her smallest companion on an adventure through space and time!
Unable to make friends at her new school, Lizzie packs a bag and decides to run away. While trying to find her old neighborhood, Lizzie discovers the TARDIS where she meets the Doctor, a mysterious woman claiming to be a time-traveling space alien. When the TARDIS begins to malfunction, Lizzie and the Doctor are sent through time and space. Along the way, Lizzie learns to make new friends, but will she ever be able to get back home?
This 8th book in the Pop Classics series is a great way to introduce Doctor Who to a young audience. As someone who knows very little about Doctor Who, I will admit this book shot to the top of my list above all the others solely for the cover featuring the latest Doctor (the first woman to hold the title) and a little brown girl. What I enjoyed most about The Runaway TARDIS is how you don't have to know much about Whovian culture to understand the adventure.
Yes, there are some silly words like "glorp," "plorp," and "wibbly wobbly bit," but the general premise of the story is another imaginative adventure kids will find engaging whether or not they already know and love Doctor Who. In fact, this is a good book for any kid who has recently moved to a new town and had to leave their friends and old life behind. Change like that can be especially hard for a young person, but reading The Runaway TARDIS may help them see the silver lining in their new life.
Until next time bookish friends,
Katisha
Find more of me on Book Riot.
Find more books by subscribing to Book Riot Newsletters.