Sponsored by Traitor by Amanda McCrina with Fierce Reads.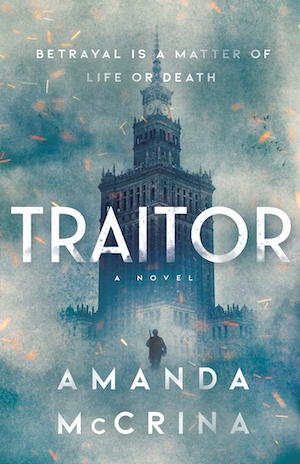 tk
Jay-Z Has An Imprint
The entertainment agency founded by Jay-Z, Roc Nation, has teamed up with Random House to create a new imprint with a great title: Roc Lit 101. There will be rapper memoirs, fantasy, and criminal justice works among the planned releases. "Our aspiration for the imprint is to create books that draw from the best of pop culture — its most imaginative and talented storytellers, innovators, and literary chroniclers — to create beautifully written and produced works that will entertain and enthrall readers, but also illuminate critical issues."
Elizabeth Acevedo's Clap When You Land Will Be A TV Series
New York Times Bestselling, award winning poet and author Elizabeth Acevedo will have her most recent novel, Clap When You Land, adapted into a television series by Bruna Papandrea's Made Up Stories. The alternating narrated novel, between sisters in the Dominican and NY, will be exciting to watch, and if you've yet to read Acevedo, all of her novels are beautiful and have perfect audiobook narrations.
2 Agatha Christie Docs Coming To PBS
Armchair detectives make popcorn: Inside the Mind of Agatha Christie and Agatha Christie's England, two documentaries about the queen of mystery, will air on PBS on January 17th and January 24th. One will focus on her personal life, including childhood, and the other on her literary career, including the real life places her novels are set in.
Ho-Ho-Holiday Horror: Have Yourself a Scary Little Christmas
The weather outside is frightful! If you're as ready for a good scare as you are for a winter holiday, pick up these holiday horror books, including Dead of Winter by Kealan Patrick Burke.