Sponsored by LitNuts.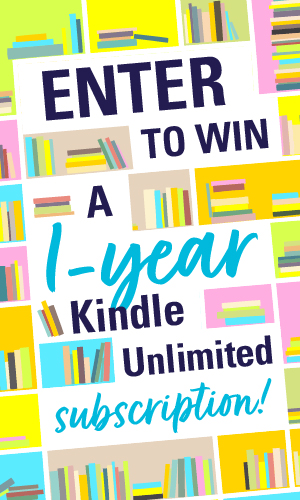 Book Riot is teaming up with LitNuts for a chance to win a 1-year subscription to Kindle Unlimited!
There's a theme this week! I didn't even plan it! Okay, the abolition-and-Christianity one doesn't totally fit, but the other three are not only about rebels, but WOMEN rebels. Did a bunch of publishers come together and make the most innocuous sneaky plan ever, appreciated by no one but me? Maybe. Maybe. Anyway, here's your new nonfiction for this week!:
It is the VERY FIRST full-length biography of Black suffragist Mary Church Terrell. Terrell was first president of the National Association of Colored Women and a founding member of the NAACP and worked with people like Frederick Douglass and Ida B. Wells. She also died in 1954, which blows my mind, because I can't fathom someone working with Douglass and also knowing about I Love Lucy. But she did! Presumably.
I love a young readers adaptation. Sometimes you don't have time for adult nonfiction but you still wanna learn about a thing. Roundtree was a civil rights activist and lawyer, winning a 1955 victory before the Interstate Commerce Commission in the first bus desegregation case. She was also an officer in the Women's Army Auxiliary Corps in WWII, and later became a minister. Basically she did absolutely everything. Side note: I love this cover.
Wright puts the idea out there that American Christianity's slow embrace of abolition hinged on its millennarian (assumption the world's about to end) beliefs. If you're a nerd about early American history or want to read about how a dominant religion helped and hindered the end of enslavement in America, check this out. I'm really jazzed about it.
This is the week for reformer bios to be released! If the name Pankhurst sounds familiar, it's basically the Pankhursts basically ruled the English suffragist movement, led by Sylvia and her sister Christabel's mother, Emmeline. "The vote was just the beginning of her lifelong defence of human rights, from her early warnings of the rise of fascism in Europe, to her campaigning against racism and championing of the liberation struggles in Africa and India." Basically, she did a ton and this new biography is here to tell you all about it.
---
For more nonfiction reads, check out the For Real podcast which I co-host with the excellent Kim here at Book Riot. If you have any questions/comments/book suggestions, you can find me on social media @itsalicetime. Until next time, enjoy those facts, fellow nerds.