Sponsored by LitNuts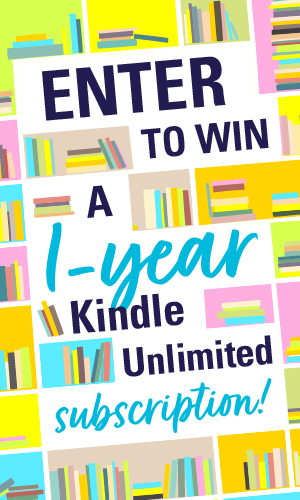 Book Riot is teaming up with LitNuts for a chance to win a 1-year subscription to Kindle Unlimited!
Welcome to In The Club, a newsletter of resources to keep your book group well-met, well-read, and well-fed. Last week I hit you with a quick list of my picks for the best book club books of 2020 and promised to have a follow-up list for you this week. I hath delivered! Let's dive right in because I got a wee bit excited.
To the club!!
---
Nibbles and Sips
The quaranteam and I had our Friendmas gathering this weekend and I made this ridiculously delicious burrata with lemon pepper salami. It's SO simple, I'm talking 10 minutes tops with a whopping five minutes of actual "cooking." The key is definitely to bring the burrata to room temp (do not skip this step!), drizzle the infused oil on top while warm, and use a good salami (I recommend Calabrese for some kick). Scoop up some of the gooey cheese with a crusty piece of bread and a slice of salami, then luxuriate in that creamy, salty, spicy, lemony bite. Your taste buds with do the conga, trust.
More Best, A Little Less Buzz
A quick interwebs search for the best book club books of 2020 will almost surely contain the books I shared with you last week as well as titles like Caste by Isabel Wilkerson, Deacon King Kong by James McBride, Luster by Raven Leilani, and tons of anti-racist lit. I don't want to take anything away from those books, all of which come highly recommended, and anti-racist reads 100% need to be an ongoing part of our conversations and not just a trendy flash in the pan. With that being said, this week I'm focusing on the slightly less buzzy titles worthy of book club inclusion. You may recognize some or all of these titles as folks who engage with the online book community, but they aren't necessarily getting as much attention, especially in this helluva year, as they should.
This novel opens in in 1929 in New Orleans. Adana Moreau has written a work of science fiction about a young Dominican immigrant in search of a lost city, a young woman not unlike herself. The book is a success, so Adana begins to write a sequel only to destroy it when she suddenly becomes ill. Decades later in Chicago, Saul is cleaning out the home of his recently deceased grandfather when he finds the not-so-destroyed-after-all manuscript of Adana's sequel. How and why does this manuscript exist? Why does his grandfather have it? Saul finds himself in New Orleans in the thick of Katrina in search of answers.
More than a few of my book friends have named this as one of their favorite books of the year. Book Riot's own Amanda Nelson described it as a "groundbreaking debut novel that folds the legends of Hawaiian gods into an engrossing family saga; a story of exile and the pursuit of salvation." This might have to be one of my holiday break reads.
This novel is a searing commentary on climate change with some major Lord of the Flies vibes. A group of kids and teens are spending the summer at a lakeside mansion where their parents largely ignore them in their booze, drugs, and sex-induced stupor. When a massive storm descends on the estate, the kids—led by ringleader and narrator Eve—run away into the apocalyptic chaos outside, one of them with a children's bible in tow. As they seek refuge in an abandoned farm house, the events in the pages of the bible begin to bleed into real life.
You, like me, might kinda think you already know that the fairy tales of the West have major ableist tones, but reading this book really just circles all that's wrong with those depictions in bright red ink. Able-bodied privilege has kept many of us from thinking critically about the implications of ableist messaging in these beloved stories, from Brothers Grimm to Hans Christian Andersen to the Disney machine. Think about it. The villains are either disfigured in some way or disability is their punishment for being evil. The princesses and princes who find love aren't ever disabled, or if they are, it's only after their hideous disfigurement has been shaken off that they find love. Are you cringing? You should be cringing. This #ownvoices book is one I wish I could hand out on the streets.
Never Look Back is a YA retelling of the Orpheus and Eurydice myth by my beloved Lilliam Rivera, the author who won me all the way over in Dealing in Dreams when she named the girl gang in the book "Las Malcriadas." This reimagining is set in the Bronx and features a cast of Afro-Latinx characters. If you like Pri-de by Iii Zoboi or mythology remixes in general, this book will be right up your alley.
George M. Johnson is a journalist and LGBTQIA+ activist and this is his young-adult memoir. It chronicles his childhood, adulthood, and college years in New Jersey and Virginia while examining gender identity, toxic masculinity, brotherhood, family, structural marginalization, consent, and—this is so important—Black joy. It's meant to be both a primer for teens who want to be allies and a testimony for young queer men of color. As I've said before, toxic masculinity exists in all kinds of communities and I wish more people would take a moment to examine that reality.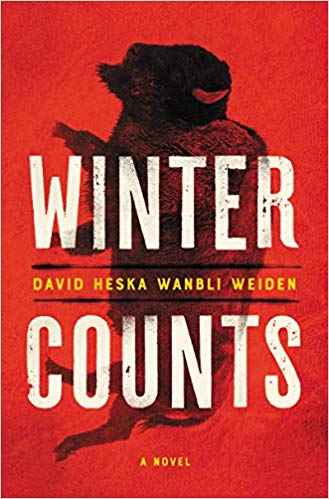 Winter Counts by David Heska Wanbli Weiden
This thriller follows Virgil Wounded Horse, a vigilante enforcer on the Rosebud Indian Reservation in South Dakota. When the legal system fails to bring justice to his community, Virgil takes matters into his own hands. His mission gets even more personal when heroin infiltrates the reservation and finds Virgil's nephew.
Confession: I thought that was a giant rat on the cover wearing a fur coat, like maybe the Rat King from the Nutcracker or something? Wow, Diaz: when you're wrong, you're the most wrong. I'm so ashamed!
This thriller is a big time Book Riot favorite and has started to make a lot of the "best of" lists, but I'm still including it because it's a debut and I want to keep that momentum going. Bug is a family man doing his best to provide for his wife and kids, but life hasn't exactly dealt him a lucky hand: his garage is struggling, he's not making ends meet, and now his elderly mother is facing eviction from her nursing home. In a bid for some fast cash, he steps back into a familiar role as a getaway driver, a job he left a long time ago. He goes into it with that "just one more job!" mentality we've heard before, pero… ya know. I've lost count of how many people have told me that a particular car chase scene in this book is one of the most thrilling and intense scenes they've read in a long time.
Hurricane Season by Fernanda Melchor, translated by Sophie Hughes
I always preface this recommendation with the disclaimer that this book is not for the faint of heart. Real talk: I had to put it down because it just contains all the triggers. For those who can handle a darker read and are looking for fic in translation, I want to keep spreading the word about this rising star in Mexican literature. After the death of the town witch in a small Mexican village, the investigation that follows reveals some dark truths about the unreliable inhabitants of its community. Fernanda Melchor isn't here to mince words; she's here to shine a white hot light on the ways this community, much like very real communities in Mexico, has been ravaged by drug abuse, poverty, alcoholism, homophobia, and misogyny.
This story set in contemporary Seoul tells the connected stories of four women: one whose many cosmetic procedures have landed her a job at one of Seoul's "room salons" where wealthy men seek drink and the entertainment of women; a New York art school graduate who's returned to Seoul and now has a super rich Korean boyfriend; a hair stylist obsessed with K-pop and her best friend's plans for some pretty extreme cosmetic surgery; and a newlywed struggling to conceive who's actually unsure if she can really afford to raise a child. Class issues, patriarchy, inequality, crippling beauty standards: what I'm saying is there's lots to discuss.
Patrice Caldwell took a whole bunch of Black girl magic and bottled it all up in one convenient and beautiful volume. This stellar list of contributors includes Elizabeth Acevedo, Dhonielle Clayton, L.L. McKinney, Ibi Zoboi, and Justina Ireland. Their gorgeous stories center Black women and gender nonconforming individuals through tales of fantasy, science fiction, and magic.
True crime and I have an uneasy relationship: there is definitely such a thing as thoughtful examination of crime, but a lot of what I encounter when the murder of women is involved feels to me more like gross sensationalizing and trauma porn. That's why I love the premise of this book, which chooses to focus less on the killer (Jack the Ripper, you may have heard of him) and instead gives the victims a voice. It tells their stories rather than just reducing them to a pile of bodies, an angle I am very here for.
---
That's all for today! See you all next week. Can you believe this is the second to last In the Club newsletter of 2020?! Shoot me an email at vanessa@riotnewmedia.com with your burning book club questions or find me on Twitter and the gram @buenosdiazsd. Sign up for the Audiobooks newsletter and catch me once a month on the All the Books podcast.
Stay bad & bookish, my friends.
Vanessa