Sponsored by the noir novel A MISTAKE INCOMPLETE, available now.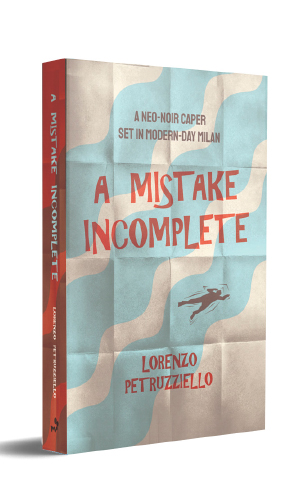 A MISTAKE INCOMPLETE is a noir crime inspired novel set in modern day Milan, Italy. Taking the suspense and thrill of noir and placing it the bustling cosmopolitan city of Milan. An incompetent thief makes another attempt at burglary. A hopeless bartender struggles to manage her last patron. The pair reluctantly work together to figure out why a man they presumed dead may have returned, while a lonely tourist inadvertently gets in the way. Visit amistakeincomplete.com for more details and links to bookshops.
Hi mystery fans! I have a ton of great stuff for you to click this week (thank you, Internets!), awesome Kindle deals, and something to watch for Hardy Boys fans.
From Book Riot And Around The Internet
All in the Family: 8 YA Domestic Thrillers
If you like to or want to start keeping track of your reading: Introducing the 2021 Reading Log
Super excited: Book Riot's 2021 Read Harder Challenge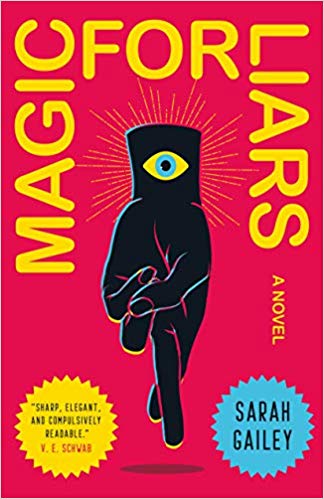 Katie and guest host Nusrah talk about genre-bending mysteries, the upcoming adaptation of Forty Acres, and some really exciting new releases that you need to add to your TBR ASAP on the latest Read or Dead.
Rachel Howzell Hall has an upcoming thriller (!!) : Cover Reveal and Interview: These Toxic Things by Rachel Howzell Hall
Dolly Parton on By The Book (Yes, there is a crime book reason it's in this newsletter.)
The Sun-Sentinel: The best mystery books of 2020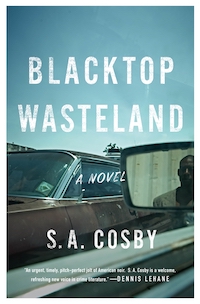 Crime Writers of Color podcast: S. A. Cosby–Blacktop Wasteland!
The Guardian asked 2020 published authors their favorite 2020 books; find out what Tana French and other great authors loved reading.
You and Me Both with Hillary Clinton has a great bookish podcast episode with authors Louise Penny (Chief Inspector Armand Gamache series), Stacey Abrams (nonfiction: Voter Suppression in U.S. Elections; fiction: Deception by Selena Montgomery), and Marley Dias (founder of 1000BlackGirlBooks campaign; author of Marley Dias Gets It Done: And So Can You!)
Win a 1-Year Subscription to Kindle Unlimited!
Win a $100 Books-A-Million Gift Card!
News And Adaptations
Pulitzer Prize-winning poet Natasha Trethewey's memoir Memorial Drive: A Daughter's Memoir, about her former stepfather murdering her mother, has been optioned by Sony Pictures Television.
Netflix Orders 'The Unlikely Murderer' About the Mystery of Swedish Prime Minister Olof Palme's Killing
"The gun prop used by Sean Connery in his first appearance as James Bond snagged more than $250,000 when it sold at auction this week."
Netflix has created a series based on Arsène Lupin–French writer Maurice Leblanc's gentleman thief created in 1905– and we have a trailer!
CBS' 'Silence of the Lambs' Sequel 'Clarice' Releases First Teaser
Watch Now
Hulu has a new series, The Hardy Boys that will give you all the nostalgia if that's what you're after. It's set in the '80s and feels very much, in what I've seen so far, not just set in the '80s but filmed like the '80s shows I grew up watching. Yes, I'm an old. There's a bit of a cheesy element to it that I personally am enjoying even if it's a darker tone than the books–they go full Disney and kill a parent. And in case you need every episode wrapped up neatly this one goes the route of the mystery being the full season. Here's the trailer.
Kindle Deals
This is one of the best books I've ever read and it's currently $4.99–and rarely drops to sale prices. Chanel Miller was the woman only referred to as Brock Turners victim, Emily Doe, The Stanford Rape Case and defined by the media, rape apologists, her rapist, and her victim impact statement posted on BuzzFeed until she told her story herself. She's a beautiful writer and person and I highly recommend this true crime memoir. (Review) (TW rape/ gaslighting/ discussions of past suicides, with detail/ discussion of mass shooters, event details/ misogyny)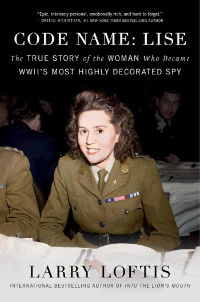 This is a very true story that reads like a thriller about a WWII spy who you've probably never heard of but should! This was one of my favorite reads last year and it's only $1.99! (Review) (TW suicide/ torture/ concentration camps)
If you want a dark read about a time traveling serial killer unlike other books you've read, Beukes has written that for you and it's currently $2.99! I don't remember trigger warnings but assume ones that would be in a dark serial killer crime novel.
---
Browse all the books recommended in Unusual Suspects previous newsletters on this shelf. See upcoming releases for 2020 and 2021. Check out this Unusual Suspects Pinterest board and get Tailored Book Recommendations!
Until next time, keep investigating! In the meantime, come talk books with me on Twitter, Instagram, Goodreads, and Litsy–you can find me under Jamie Canavés.
If a mystery fan forwarded this newsletter to you and you'd like your very own, you can sign up here.