Sponsored by Robyn Harding's sexy and sinister novel, The Arrangement, available from Scout Press.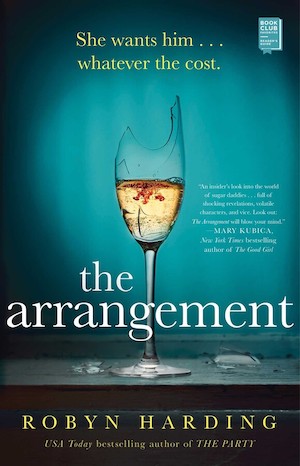 tk
Prime Minister's Literary Award Winner
Tara June Winch, an Aboriginal Australian writer based in France, has won the fiction prize at the Australian Prime Minister's Literary Awards for her novel, The Yield. The story about a young woman who returns home after her grandfather's death where she learns he was writing a dictionary of Wiradjuri language is no stranger to awards this year, having taken home three large previous prizes.
Real Life To Be Adapted Starring Kid Cudi
Brandon Taylor's Real Life, a partly autobiographical novel about a gay Black man in a predominantly white PhD program, is being adapted. Kid Cudi is set to produce and star in the feature adaptation.
A True Blood Reboot
Vampire lovers unite: it is being reported that HBO is developing a reboot of True Blood, the 2008 series starring Anna Paquin based on Charlaine Harris' books. Currently attached to the project is Roberto Aguirre-Sacasa (Riverdale creator), Jami O'Brien (AMC's NOS4A2 creator), and Alan Ball (2008 True Blood creator).
Saddle Up and Read Improves Kids' Literacy One Farm Trip at a Time
A conversation with Caitlin Gooch of Saddle Up and Read, a non-profit organization using equine activities to promote children's literacy.