Sponsored by LitNuts.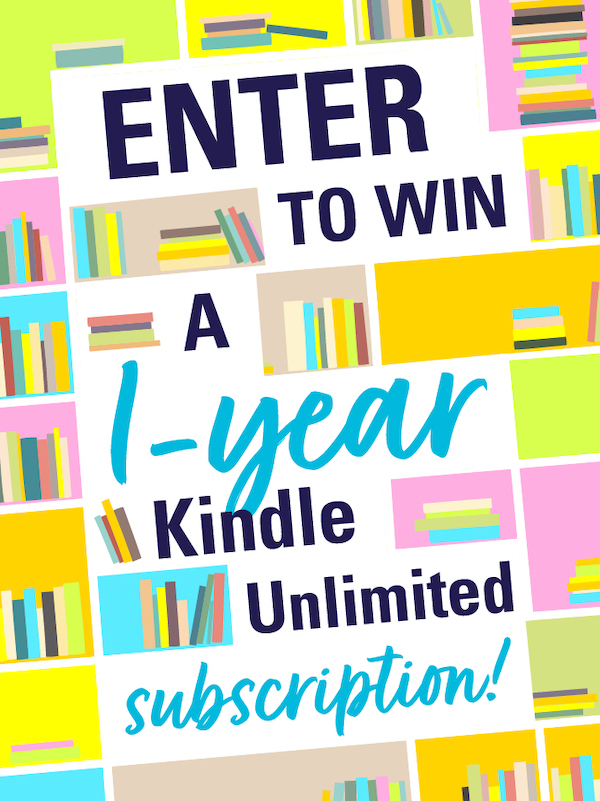 Book Riot is teaming up with LitNuts for a chance to win a 1-year subscription to Kindle Unlimited!
Hello, Thursday friends! I hope you are having a good week. I have been reading books! I decided a couple of weeks ago that I was watching too much television this year. Sitting on the living room couch to read makes it so tempting for me to just—*click!*—turn on the television. And then all of a sudden, it would be eight hours later and I had watched 20 episodes of Taxi, lol. So I moved some books around and made space for a comfy chair in my office. It has already increased my reading time! And as a bonus, the cats can't work up enough speed to run across my face in my office, so I don't have to wear my safety goggles while I'm reading. (Laugh, but it's true!)
Now, on to shop talk: I have a bunch of fun book-related stuff for you today, plus a photo of the aforementioned offending felines. And as always, it is a delight and an honor to spend this time with you. Whatever you are doing or watching or reading this week, I am sending you EXTRA love and hugs. And please be mindful of others. It takes no effort to be kind. I'll see you again on Thursday. – xoxo, Liberty, Your Friendly Neighborhood Velocireader™
Trivia question time! Who wrote The Adventures of Pinnochio? (Scroll to the bottom for the answer.)
Deals, Reals, and Squeals!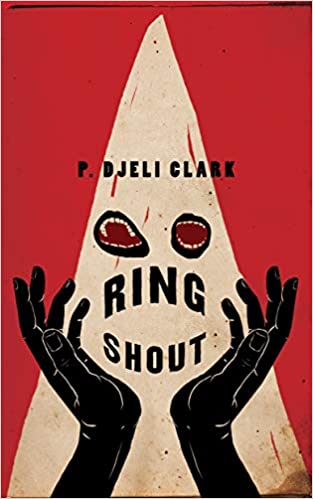 Ring Shout by P. Djéli Clark is being developed into a series.
Helene Wecker shared the cover of the upcoming sequel to The Golem and the Jinni. It's called The Hidden Palace.
Maurice Carlos Ruffin shared the cover of his upcoming collection, The Ones Who Don't Say They Love You: Stories.
Rebecca F. Kuang's Poppy War series is being adapted for television.
Zoraida Córdova announced her debut novel for adults.
Blake Crouch's Dark Matter is now being adapted for Apple TV+.
EW has the cover reveal of The Dating Playbook by Farrah Rochon.
Here's the first teaser trailer for CBS' Silence of the Lambs sequel Clarice.
Disney is rebooting Judith Viorst's Alexander and the Terrible, Horrible, No Good, Very Bad Day.
The 2020 Bad Sex in Fiction award has been canceled.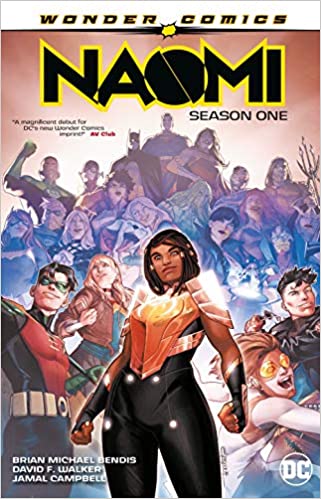 Ava DuVernay is adapting Naomi, a DC comic, for The CW.
Here's the trailer for the adaptation of Dr. Bird's Advice for Sad Poets by Evan Roskos.
The first season of the adaptation of Megan Abbott's Dare Me is coming to Netflix.
The 2020 Goodreads Choice winners have been revealed.
Here's the first look at The Invisible Woman by Erika Robuck.
Edward Kelsey Moore's novel, The Supremes at Earl's All-You-Can-Eat, is being made into a film.
Book Riot Recommends
At Book Riot, I work on the New Books! email, the All the Books! podcast about new releases, and the Book Riot Insiders New Release Index. I am very fortunate to get to read a lot of upcoming titles, and learn about a lot of upcoming titles, and I'm delighted to share a couple with you each week so you can add them to your TBR! (It will now be books I loved on Mondays and books I'm excited to read on Thursdays. YAY, BOOKS!)
Excited to read:
Second Place: A Novel by Rachel Cusk (Farrar, Straus and Giroux, May 4, 2021)
I am a big fan of Cusk's Outline trilogy, which I feel still deserves a lot more attention. And yesterday I found out she has a new novel coming in the late spring of next year! This one is about a woman who is visited by a famous artist. It examines their relationship to art and each other, and how it brings out the best of them, as well as their demons. MY BODY IS READY.
What I'm reading this week.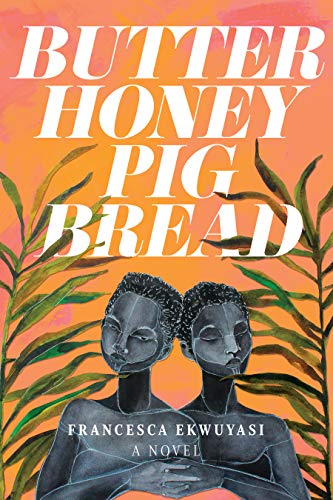 Butter Honey Pig Bread by Francesca Ekwuyasi
To Be Honest by Michael Leviton
The Midnight Library by Matt Haig
The Other Black Girl by Zakiya Dalila Harris
The House Uptown by Melissa Ginsburg
Song stuck in my head:
You're Welcome by Dwayne Johnson. (Also, I'm still really into listening to songs I loved when I was young. You can listen to a lot of them in this playlist I made!)
And this is funny:
Teenagers are brutal.
Happy things:
Here are a few things I enjoy that I thought you might like as well:
And here's a cat picture!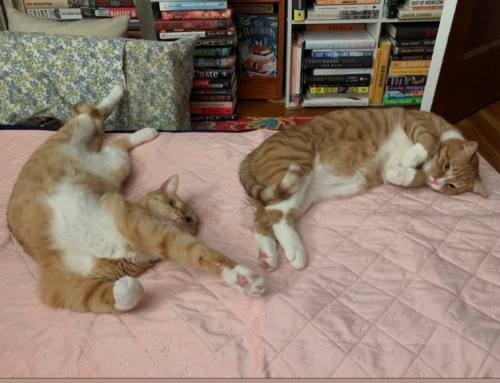 I recently got a convertible chair for my office so I can loaf around (read: nap) in my favorite room after I finish work, but Farrokh and Zevon treat it like their dorm room and hang out when I pull out the bed.
Trivia answer: Carlo Collodi.
You made it to the bottom! High five. Thanks for reading! – xo, L