Sponsored by InvestiGators by John Patrick Green with First Second
Spend the holidays fighting for the GATOR good with Mango and Brash, sewer-loving scourge of supervillains everywhere! John Patrick Green's New York Times bestselling goofy graphic novel series follows the super spy alligator duo as they fight the forces of evil with their Very Exciting Spy Technology and their tried-and-true, toilet-based travel techniques. Packed with hilarious alligator action, InvestiGators is the perfect gift for any kid who loves Dog Man!
Hey there, kidlit pals! I hope you're having no trouble getting into the festive mood this time of the year. Book deals always make me feel extra happy, and luckily for us we've got no dearth of amazing deals for this last month of the year. Here's a fantastic mix of picture books and novels for all the young readers in your life! As always, these deals won't last long so grab them while they're active.
Also An Octopus by Maggie Tokuda-Hall and Benji Davies is a zany and fun picture book that your fun-loving little one will adore, and it's just $1.
Cloaked in Red by Vivian Vande Velde is a middle grade Red Riding Hood retelling that's just $1.
Upside Down Magic by Sarah Mlynowskiy, Emily Jenkins, and Lauren Myracle is the inspiration for the Disney movie, and this first in a series is just $4!
Stella Díaz Has Something to Say by Angela Dominguez is a fun chapter book series starter for just under $5, if you're looking for a new series.
Looking for a beautifully illustrated picture book? Ladder to the Moon by Maya Soetoro-Ng and illustrated by Yuyi Morales is $1.
For an absolute deal on a classic bundle, the Beatrix Potter Complete Tales includes 22 of her best-loved children's books, and it's $1.
The Tail of Emily Windsnap by Liz Kessler is a fun middle grade novel about a girl who discovers she's half mermaid, and it's free for a limited time.
Got an early reader who is tearing through books left and right? Most of the Magic Tree House books by Mary Pope Osborne are $5 and under!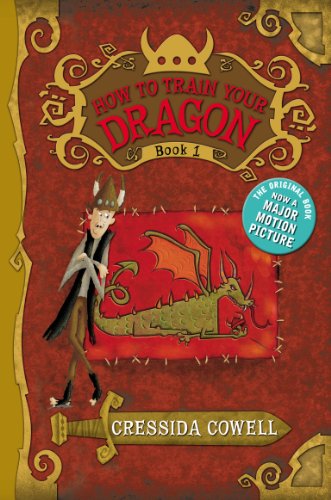 Get the book that started it all! How to Train Your Dragon by Cressida Cowell is just $3!
Pippa's Night Parade by Lisa Robinson and Lucy Fleming is a charming picture book about a highly imaginative young girl, and it's just $1.
Happy reading!
Tirzah