Sponsored by the dual-time novel The Dress Shop on King Street from debut author Ashely Clark.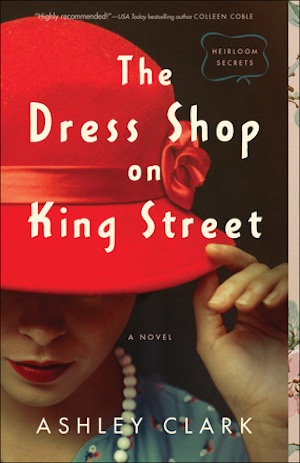 In 1946, Millie Middleton left home to keep her heritage hidden, carrying the dream of owning a dress store. Decades later, when Harper Dupree's future in fashion falls apart, she visits her mentor Millie. As the revelation of a family secret leads them to Charleston and a rare opportunity, can they overcome doubts and failures for a chance at their dreams?
Welcome to In The Club, a newsletter of resources to keep your book group well-met, well-read, and well-fed. It's that time, friends: let's talk best book club books of the year! In truth I have too many to put in one newsletter, so I'm making it a two parter. 2020 was hot basura in so many ways, but it's books were top notch.
To the club!!
---
Nibbles and Sips
My fellow Rioters introduced me to the concept of "totchos" early on in the pandemic: it's nachos, but with tater tots. I made a batch of these on a rainy day last week and mmmm. Tastes like comfort.
There are a ton of ways to do this, of course, but the version I made included a layer of crispy tots followed by a layer of Trader Joe's Cuban-style black beans, soyrizo, and of course: lots of melty cheese. I topped it off with a hit of sour cream and green onions. Easy, quick, cheap, and muy tasty.
Enjoy!
Best Book Club Books of 2020 – Part I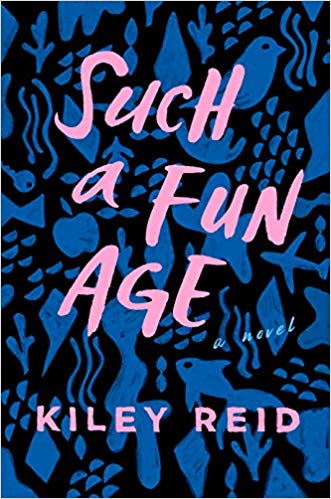 This book came out at the very end of 2020 in a move I still don't 100% understand, so I'm including it in this year's lineup because it's such a good convo starter. Alix, a white woman who's made a career as an influencer, hires Amira, a twenty-something Black woman, to be her young daughter's babysitter. A surprising connection from Alix' past and Amira's present threatens to undo them both. This is a funny, thoughtful read about race and privilege that I don't think gets enough shine, one that really dives into that whole "the road to hell is paved with good intentions" thing.
This multi-generational story takes us from the Deep South to California and spans the 50s to the 90s. We meet identical twin sisters who are inseparable at birth but go on to lead entirely different lives. One sister eventually goes on to live with her Black daughter in that same town she tried to escape, and the other is passing as white and married to a white man who has no idea that she is Black.They're separated by just as many miles as lies, but their fates intertwine again when their daughters' own storylines intersect against all odds.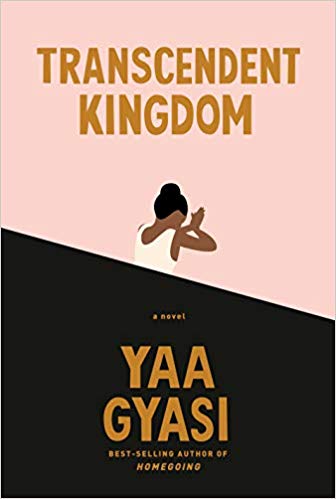 Gifty is a Ghanian American PhD candidate in neuroscience at Stanford Med where she's studying depression and addiction by observing the reward-seeking behavior of mice. This work is very personal: she was just a kid when her athlete brother Nana injured his ankle during a high school basketball game and then got hooked on the Oxycontin he was prescribed. After spiraling in his addiction and relapsing almost immediately after a stint in rehab, Nana overdosed on heroine and died. Gifty turns to science to understand Nana's addiction and the depth of her family's loss. She also finds herself pulled in by the allure of salvation offered by the faith she thought she'd long abandoned.
I love this book so much, that is no secret. The reason I love it for book club is the way the book approaches/discusses gendered magic. Yadriel is a trans boy who wants more than anything for his super traditional Latinx family to accept him as a man. To prove that he's a brujo, he performs the sacred coming-of-age ritual wherein brujx come into their powers; with the help of his BFF cousin, he uses his powers to summon the ghost of his murdered cousin and set it free. Prero….. the ghost he summons isn't his cousin. His name is Julian, he refuses to leave, and he's what I've affectingly dubbed a Hottie McGuapo. The book is inspired by lots of different Dia de los Muertos (Day of the Dead) rituals and is full of Spanish much to my heart's delight. It's a sweet, funny and romantic read with great conversation potential.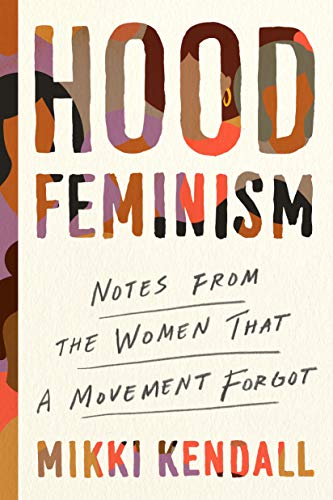 Black women show up for literally everybody; do we show up for them? Feminism must be intersectional. Period. The sort of prettily photographed stuff you so often see in your Instagram feed leaves Black women behind, concerning itself not with basic survival for the many, but on increasing privilege for the few. If your approach to feminism ain't inclusive, it's trash, and this book dives into that idea unflinchingly.
I stand by this advice all these months later: go into this book knowing as little about as possible! Just trust that you're in good hands, prepare for side-eye, and go forth! It'll terrify you for reasons that I can't divulge without entering spoiler territory, but if I can handle it, you can. And like I said before, Alyssa Cole has a whole catalog of wonderful romance novels for you if you do need a palate cleanser when you're done.
How many times have I raved about t his twisty, unsettling creeper of a book!? Fashionable Mexico City socialite Noemi receives a cryptic letter from her newly-wed cousin Catalina begging to be rescued. Noemi heads to High Place, the creepy ol' house set in the mountains of Hidalgo where Catalina lives to see what, if anything, she can do. Virgil, Catalina's English husband, says it's tuberculosis that lead his wife to write that nonsensical letter, but Noemi isn't buying that mess. What begins as a slow, simmering uneasiness boils into full blown disturbia as Noemi discovers the secrets hidden in High Place. If you liked the movie Get Out, this has that same something-is-so-wrong-but-gawd-what-is-it vibe that builds up to some serious WTFery. (CW: references to sexual assault and I cannot stress this enough: body horror. Sorry 'bout the mushrooms.)
Stay tuned for more "best of" next week!
---
Thanks for hanging with me today! Shoot me an email at vanessa@riotnewmedia.com with your burning book club questions or find me on Twitter and the gram @buenosdiazsd. Sign up for the Audiobooks newsletter and catch me once a month on the All the Books podcast.
Stay bad & bookish, my friends.
Vanessa