Sponsored by Wesleyan University Press.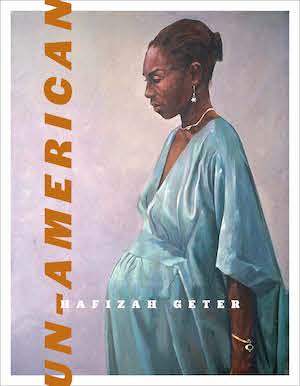 The daughter of a Nigerian Muslim woman and a former Southern Baptist black man, Hafizah Geter charts the history of a Black family of mixed citizenships through poems imbued by migration, racism, queerness, loss, and the heartbreak of trying to feel at home in a country that does not recognize you. Available wherever books are sold.
Welcome to Read This Book, the newsletter where I recommend a book you should add to your TBR, STAT! I stan variety in all things, and my book recommendations will be no exception. These must-read books will span genres and age groups. There will be new releases, oldie but goldies from the backlist, and the classics you may have missed in high school. Oh my! If you're ready to diversify your books, then LEGGO!!
The holiday season is officially upon us because the Festival of Lights begins tomorrow evening! Hanukkah Sameach to all of our Jewish readers! Although this is a time to gather and celebrate with family, there will be a lot less of that happening due to a global pandemic I like to call Big 'Rona. As we settle for Zoom calls and Facetime to connect with loved ones, I recommend reading an adorable children's book about a poor artist who spends Hanukkah with an adorable cat named Mazel.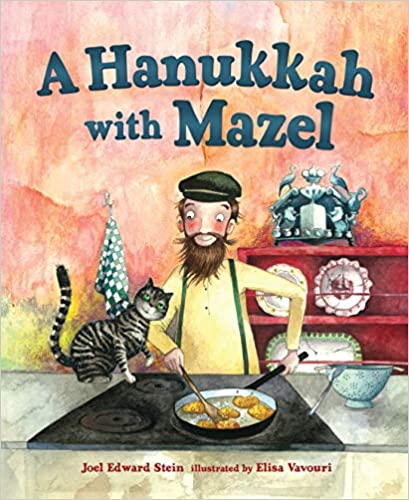 A Hanukkah with Mazel by Joel Edward Stein (Author) and Elisa Vavouri (Illustrator)
Misha, a poor artist, has no one to celebrate Hanukkah with until he finds a hungry cat in his barn. He names this lucky cat Mazel, and Mazel inspires Misha to turn each night of Hanukkah into something special. Misha may not have money for Hanukkah candles, but he is a talented artist who can use those skills to bring the Festival of Lights to life.
A Hanukkah with Mazel was an incredibly heartwarming story that is perfect for family reading time. Even readers who are not Jewish can relate to the story of a struggling artist who experiences a bit of good fortune during the holidays. It is also possible for those readers to learn something new about Jewish traditions. For me, it was learning about the shammash. While I have heard about the menorah and latkes, shammash was new to me. A quick Google search showed me it is the Hebrew word for servant. In the story, it refers to the ninth candle in the Menorah used to light the other eight candles. I love when a story is both entertaining and educational.
Overall, A Hanukkah with Mazel is a sweet and endearing read that shows one can still have a simple but memorable holiday celebration. Sometimes those are actually the best!
Until next time bookish friends,
Katisha
---
Find more of me on Book Riot.
Find more books by subscribing to Book Riot Newsletters.