Sponsored by Sips by: Experience the joy of personalized tea discovery.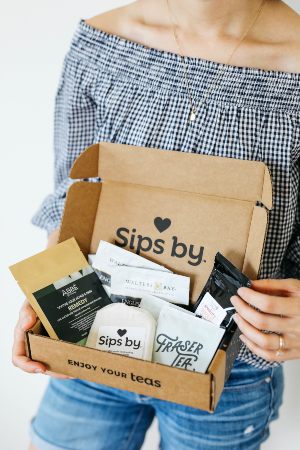 tk
2020's Bad Sex In Fiction Award Cancelled
The Literary Review's 2020 Bad Sex In Fiction award has been cancelled because the judges say 2020 has put us through enough bad things. The award, which brings focus to poorly written sex scenes in otherwise well written novels, would more than likely have brought a well needed laugh. You can check out past winners and cringe at the quotes.
Ava DuVernay Adapting DC Comic Into CW Series
DC's Naomi, starring the teen daughter of a superhero from a parallel world, is being adapted by Ava DuVernay and Jill Blankenship (Arrow writer and co-producer) into a CW series. Naomi, which debuted last year, is by Brian Michael Bendis, David F. Walked, and Jamal Campbell.
Dr. Bird's Advice for Sad Poets Adaptation Trailer
The YA novel Dr. Bird's Advice for Sad Poets by Evan Roskos has been adapted into a film, releasing on VOD at the beginning of 2021, and we now have a trailer. Starring Taylor Russell, Jason Isaacs, Tom Wilkinson, and David Arquette the film follows a high school boy with anxiety and depression whose sister has been kicked out of the house. He sets out with his crush to find his sister, taking his Walt Whitman love and belief in the good in humans with him.
Introducing the 2021 Reading Log
Get ready to make 2021 your most literary year yet with the official 2021 Book Riot reading log!