Sponsored by Big Girl, Small Town by Michelle Gallen, now available from Algonquin Books.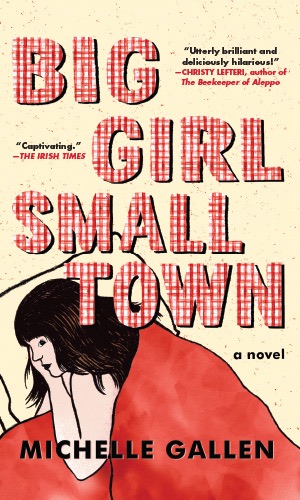 Majella O'Neill tries to lead a quiet life in her small town in Northern Ireland—working at the chip shop, caring for her mother, and marathoning Dallas (best show on TV). Even though the Troubles supposedly ended years ago, her community continues to be haunted by the lingering divide between Protestants and Catholics. When Majella's predictable existence is upended by the death of her granny, she comes to realize there may be more to life than the local gossips and the chip shop—in fact, there might be a whole big world outside her small town.
Welcome to Read This Book, the newsletter where I recommend a book you should add to your TBR, STAT! I stan variety in all things, and my book recommendations will be no exception. These must-read books will span genres and age groups. There will be new releases, oldie but goldies from the backlist, and the classics you may have missed in high school. Oh my! If you're ready to diversify your books, then LEGGO!!
We are celebrating another author's birthday! Today is Willa Cather's (born Wiella Sibert Cather on December 7, 1873) birthday. Although she won the Pulitzer Prize for One of Ours, a novel set during World War I, Cather is best known for her novels about frontier life on the Great Plains including O Pioneers!, The Song of the Lark, and My Ántonia.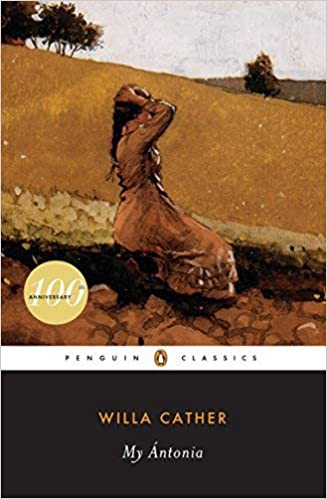 Enthusiastically received when it was first published in 1918, My Ántonia placed Willa Cather in the forefront of women writers and is considered her first masterpiece.
Evoking the Nebraska prairie life of Willa Cather's childhood and commemorating the spirit and courage of America's immigrant pioneers, this is the story of Ántonia Shimerda who emigrated from Bohemia with her family to the Nebraska frontier. The story is told through the eyes of Jim Burden, a neighbor who befriends Ántoniam, teaches Ántonia English, and follows Ántonia's remarkable life.
I became familiar with Willa Cather in high school, but I never read any of her work until well into my adult years. My Ántonia was my first choice by circumstance, but my experience with the book made me want to read more of Willa Cather's work in the future. I prepared myself for a long drag of a story, but I devoured this book! It is not often easy for me to quickly and easily digest books written decades ago, but Cather's simple yet elegant way with words made this book feel like it was written by a contemporary author.
If someone asked me to describe My Ántonia, I would not be able to meet that challenge. Is this a book about childhood nostalgia? Yes, it is. Is this a book about friendship? Yes, it is. Is this a book about the beautiful landscape of the American West? Yes, it is. Is this book about love? Yes, it is. My Ántonia is one of those books that brings joy and leaves you wanting more, but it may also leave you without the ability to put those feelings into words. I am experiencing it right now. While I heap praise upon My Ántonia, I would be remiss if I did not also issue a trigger warning for xenophobia, racism, and suicide. It might not be surprising to encounter such content in a story taking place in the 1880s, but you should be warned if you're looking for more of a feel good story to read at the moment.
Until next time bookish friends,
Katisha
---
Find more of me on Book Riot.
Find more books by subscribing to Book Riot Newsletters.