Sponsored by Amazon Publishing.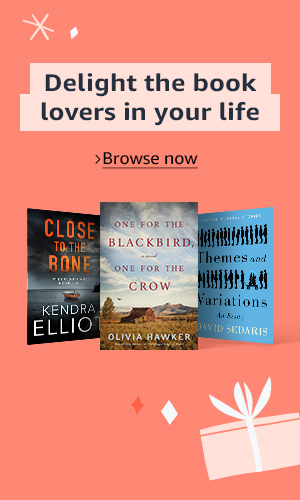 'Tis the season for reading. Find the perfect gifts for all the booklovers in your life this season with select Kindle e-books up to 80% off for the holidays. Discover great deals on a large selection of reads, from thrillers to science fiction and heart-pounding romance. Select your favorite as gifts… or just build out your own holiday reading list. Start browsing now.
It's Thursday and it's time to talk books! (When isn't it, amirite??) I am full of excitement this week as we roll into the first week of December. It might be the caffeine, but I'm pretty sure it's because there are so many amazing books coming out next year that I am buzzing with joy! I counted the titles on my 2021 master list and it's already over 1600 books long, lolsob. But I won't let it stop me from adding more!
I have book news, book excitement, cat pictures, trivia, and more. It was a week short on book news, but still full of spirit. And as always, it is a delight and an honor to spend this time with you. Whatever you are doing or watching or reading this week, I am sending you EXTRA love and hugs. And please be mindful of others. It takes no effort to be kind. I'll see you again on Thursday. – xoxo, Liberty, Your Friendly Neighborhood Velocireader™
Trivia question time! Daniel Peggotty is a character who appears in which Charles Dickens novel? (Scroll to the bottom for the answer.)
Deals, Reals, and Squeals!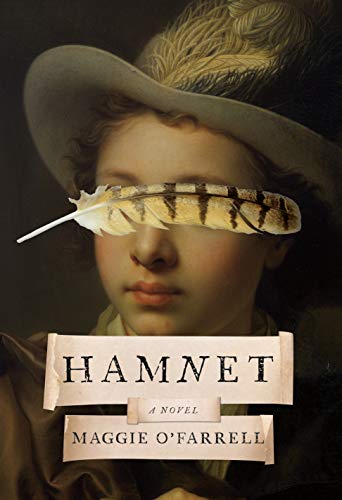 Hamnet by Maggie O'Farrell has been named Waterstones Book of the Year.
ReedPop is retiring BookExpo and BookCon.
Mariah Carey shared her favorite books of the year.
Natasha Trethewey's Memorial Drive: A Daughter's Memoir is being adapted into a series.
Here's the first look at Victoria Aveyard's Realm Breaker.
Here's more about the new Lauren Groff novel coming in 2021.
Clive Barker finally got the rights to Hellraiser back.
John Cena is the latest celebrity to announce a book.
Book Riot Recommends
At Book Riot, I work on the New Books! email, the All the Books! podcast about new releases, and the Book Riot Insiders New Release Index. I am very fortunate to get to read a lot of upcoming titles, and learn about a lot of upcoming titles, and I'm delighted to share a couple with you each week so you can add them to your TBR! (It will now be books I loved on Mondays and books I'm excited to read on Thursdays. YAY, BOOKS!)
Excited to read:
If you have been reading the newsletters for any amount of time now, or listening to All the Books!, you know that I am a big fan of Chien's cozy mystery series about Lana Lee. Lana is a young woman who returned to her hometown after a series of disappointments and started working in her family's Chinese restaurant. Of course, because they are mysteries, in each book people wind up dead and Lana's family and friends—and once even Lana—are suspects, and she must work to solve the cases to save them. If you are looking for, fun, light mysteries, I recommend starting at the beginning with Death by Dumpling!
What I'm reading this week.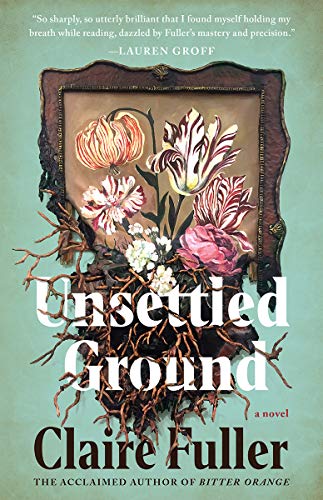 Unsettled Ground by Claire Fuller
Sorrowland by Rivers Solomon
Bloodline by Jess Lourey
Appleseed by Matt Bell
How the Word Is Passed: A Reckoning With the History of Slavery Across America by Clint Smith III
Song stuck in my head:
Cringe by Matt Maeson. (Also, I'm still really into listening to songs I loved when I was young. You can listen to a lot of them in this playlist I made!)
And this is funny:
Awwwwwww, what's in the box???
Happy things:
Here are a few things I enjoy that I thought you might like as well:
And here's a cat picture!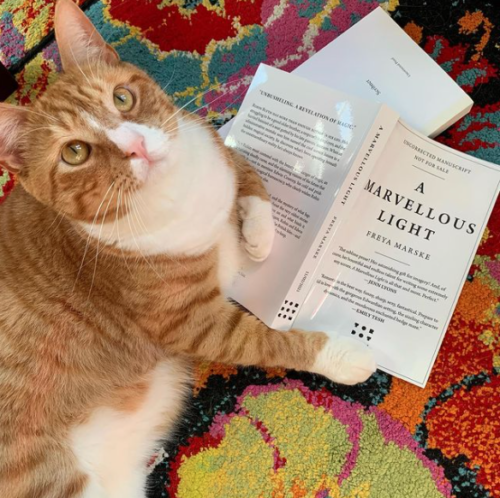 What a poser.
Trivia answer: David Copperfield.
You made it to the bottom! High five. Thanks for reading! – xo, L