Sponsored by InvestiGators by John Patrick Green with First Second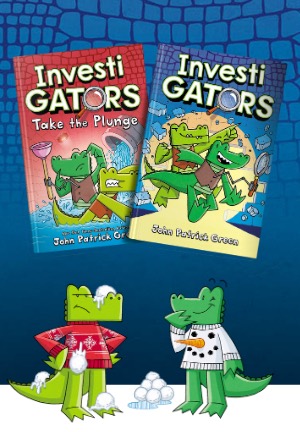 Spend the holidays fighting for the GATOR good with Mango and Brash, sewer-loving scourge of supervillains everywhere! John Patrick Green's New York Times bestselling goofy graphic novel series follows the super spy alligator duo as they fight the forces of evil with their Very Exciting Spy Technology and their tried-and-true, toilet-based travel techniques. Packed with hilarious alligator action, InvestiGators is the perfect gift for any kid who loves Dog Man!
Welcome to the end of the year, kidlit pals! I can't believe it's already December, and yet this book also feels like it's been 200 months long! We are in the home stretch, though! And if you want tons of great reading to keep you going, good news–I have some great deals rounded up for you today! As always, these deals won't last long, so snag them while you can!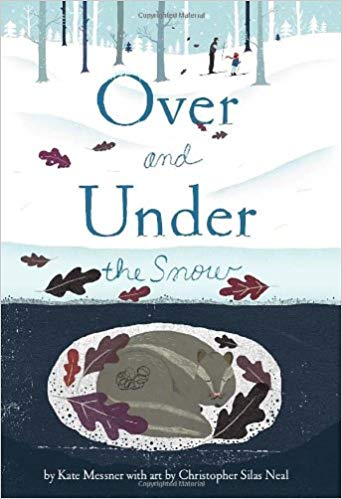 Over and Under the Snow by Kate Messner and Silas Neal Christopher is a beautiful and educational picture book about the winter season, and it's just $1.
Did you read and love Goodnight Stories for Rebel Girls? Now get Goodnight Stories for Rebel Girls 2 for only $3.
Any Big Nate fans here? Big Nate: Dibs on This Chair by Lincoln Peirce and many others in the series are under $5!
The Year of the Dog by Grace Lin (author of Where the Mountain Meets the Moon!) is just $2–and so are the sequels The Year of the Rat and Dumpling Days!
Timmy Failure: Mistakes Were Made by Stephen Pastis is free on Kindle for a limited time!
The picture book Hike by Pete Oswald is just $1!
Mooncakes by Loretta Seto and Renné Benoit is a great picture book about celebrating the Chinese Moon Festival, and it's $5.
The Last Musketeer by Stuart Gibbs is just $4–plus it's a great series starter!
The sixth book in The School for Good and Evil series, One True King, is just $3!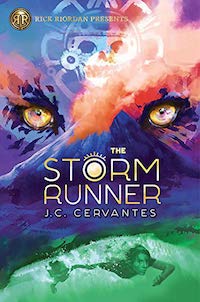 And did you miss The Storm Runner by JC Cervantes earlier? It's back to just $2!
Happy reading!
Tirzah