Sponsored by Heiress Apparently by Diana Ma.
Gemma Huang's family has one rule: Never set foot in Beijing. But when Gemma, an aspiring actress, gets the lead in a movie filming in the Chinese capital city, she can't say no. It's too important for her career, and maybe she'll discover why the city is forbidden in the first place. Her questions only grow when she's mobbed by paparazzi at the airport and discovers she bears a striking resemblance to notorious socialite Alyssa Chu. Her quest for answers begins a season of revelations and romance—and uncovers a legacy her parents have spent their lives protecting her from.
Happy December, lovely love lovers! It's officially time for White Christmas (what am I kidding, I've watched that movie at least five times this year) and the Hallmark App (which I still need to figure out…), and maybe I'll see if that ghost romcom with Aisha Dee is still on Hulu…and I guess I should watch Jingle Jangle so I can add it to the "pay half attention" holiday movie rotation.
Anyway, whatever media you use to keep you company (if you do that kind of thing), I hope you've got something worthwhile. Or if you prefer to sit in silence while you work or read, I hope you have a place to do that, too!
Books! We've got a lot to cover, including the news from the past week.
News and Useful Links
I know it's been almost two weeks, but have you seen this cover for Lucy Parker's next book, Battle Royal?
I'm writing this on Tuesday, so I haven't seen the final number yet, but after the big Romancing the Runoff auction and the epilogue RTR auction, they were set to donate over $460K to voting rights organizations in Georgia. Behold, the power of Romancelandia (And Friends)!
(Check out the coverage from EW. And Newsweek. And Bustle. And Kirkus. And The Guardian. And Jezebel.)
If you're the type who reads winter holiday romances but won't read a holiday romance before the month starts with a D, here's a rundown of some new ones to check out.
And here's another great list of recs from Nick.
And some more, broken down by various winter holidays.
It's time to nominate your faves for #readRchat!
Rebekah reminded us of this thread of Indigenous romance authors.
Oh, and Season 2 of Virgin River is ready for your perusal.
Over on Book Riot
Can you guess what romances are on our favorite books of 2020?
Have you been reading late at night? Book lights to a rescue!
Deals
I don't know how long it will be, but this book is 99 cents, and that dollar is more than worth the comfort and joy you will get from reading this book. It's got its own bit of pain and angst, because all good Roan Parrish books do, but it's just so…warm. You'll settle in with your favorite warm beverage and blink several hours later wondering what time it is and what world you're living in.
And this isn't a deal so much as a heads up: if you subscribe to Kindle Unlimited, An Extraordinary Union is there for the moment! I'm not sure how long it's been there or how long it will remain, but if you've been waiting for a sign to read it, there it is.
Recs and New Books!
Since we skipped last week's KB, the New Books list is going to be a bit overwhelming. Just so you know. But first, definite recommendations from last week's releases.
In the second book in the Albin Academy series, we return to the school where the Summer Hemlock and Fox Iseya met. While the pair appears, we are mostly in the world of Rian Falwell, the fae-faced art teacher, and his nemesis Damon Louis—the chiseled football coach. They clash about a student, only to discover the kid has been keeping a secret that they need to get to the bottom of. Along the way, each one opens up in ways neither expected. The writing (and the angst) is classic McCade, and his author note about writing Damon, an adopted man of Indigenous heritage, from some of his own experience is so touching.
CW: passing out (side character); bruises (side character); exhaustion (side character); unprotected sex; children
This is the third book in the New Beginnings book, which among other amazing things features women in less common sports—this one is golf! Parker works as an in-house nanny (an au pair? What's the diff?) while training to make it to the LPGA Tour, and her BFFs have been making fun of her having a crush on her employer since the first book (The Changeup). At the opening of this book, Parker and her boss Kelly have begun a no-strings sexual relationship…or at least. She says it's no-strings. What the two of them are actually thinking is obvious to everyone except Parker.
One thing that I like about this book is the fact that we actually get to see Parker working on her golf career. She really loves the game and works hard to bust her way up through the ranks.
CW: pregnancy (side character); surprise pregnancy; unprotected sex; vomit; children
Those are the only books I've finished (though I'm about a third of the way through the audiobook of Alyssa Cole's newest book), but hoo man do we have a list!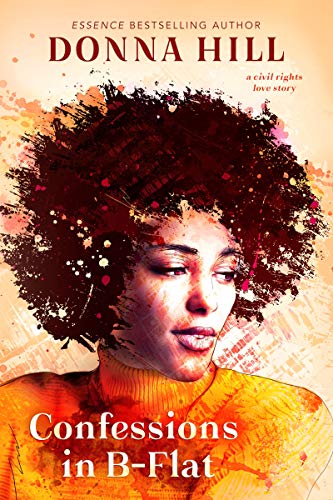 Confessions in B-Flat by Donna Hill (Civil Rights Era romance!)
The Pearl by Tiffany Reisz
Tempted by the Boss by Jules Bennett
Second Chance on Cypress Lane by Reese Ryan
This Time Next Year by Sophie Cousens
Lord Lucifer by Jade Lee
Daddy Crush by A. Anders
Wanting a Witch: A Winter Solstice Romance by Lauren Connolly
A Soldier Under Her Tree by Kathy Douglass
His for Hanukkah by Reese Morrison
The Awakening by Nora Roberts
Being Merry by Meka James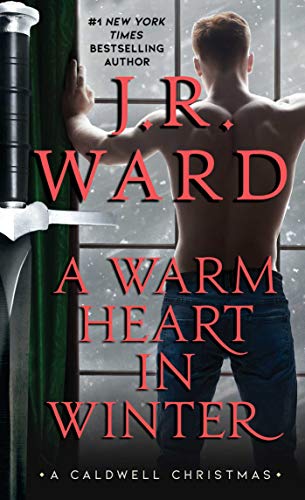 A Warm Heart in Winter by JR Ward (Look, I haven't picked up a BDB book in years, but Blay and Qhuinn holiday book, what?)
Femme Like Her by Fiona Zedde (WHAAAAAAAAA)
Ten Things I Hate About the Duke by Loretta Chase
How to Catch a Queen by Alyssa Cole
Get It Right by Skye Kilaen
How to Fail at Flirting by Denise Williams
Taking on the Billionaire by Robin Covington (Native hero by Native author!)
Party Favors by Erin McLellan
Merry Measure by Lily Morton
Stuffed by K Sterling (I was watching Sil read this book on Goodreads and uh…I'm intrigued)
Cowboy Under Fire by Lena Diaz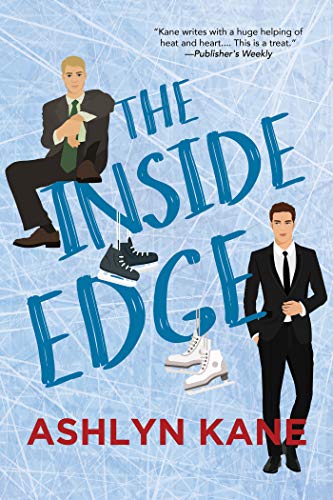 The Inside Edge by Ashlyn Kane (ex hockey player + ex figure skater = YES)
My Christmas Charade by Melanie Ting
Off Limits Attraction by Jayci Lee
The Way You Hold Me by Elle Wright
A Feast For the Senses by Nicole Falls (your girl has been busy)
All For Show by Courtney Mariah
Operation Fake Relationship by Jay Northcote
That's…probably enough, right?
As usual, catch me on Twitter @jessisreading or Instagram @jess_is_reading, or send me an email at wheninromance@bookriot.com if you've got feedback, bookrecs, or just want to say hi!