Sponsored by Out of Her Mind by T.R. Ragan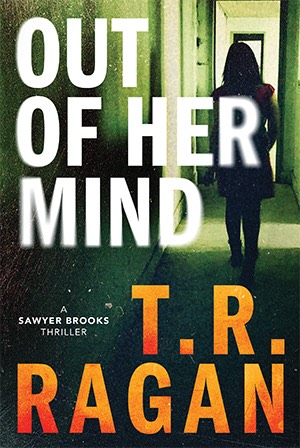 Raised in a house of horrors, crime reporter Sawyer Brooks continues to fight through the trauma—by seeking justice for those who are just as vulnerable as she was. When a little girl's bones are unearthed in Sacramento's Land Park and a twelve-year-old girl disappears, solving these cases becomes an obsession for Sawyer. And the more Sawyer persists, the closer she gets to a disturbing place reminiscent of her own terrorized childhood. T.R. Ragan returns with the next thrilling read in the Sawyer Brooks series and the thrilling follow-up to Don't Make a Sound. Read Out of Her Mind.
Hello mystery fans! Your inbox is probably filled with Black Friday everything meaning I am either lost in that sea of sales or the thing that sticks out as not. The week of holidays–even if holidays are cancelled in 2020–are always really quiet but I still found you some good posts and roundups to read, podcasts, Kindle deals, and a bit of my reading life.
From Book Riot And Around The Internet
Rincey and Katie get geared up for the holiday season with a giant pile of books that you could give to someone (or yourself) on the latest Read or Dead.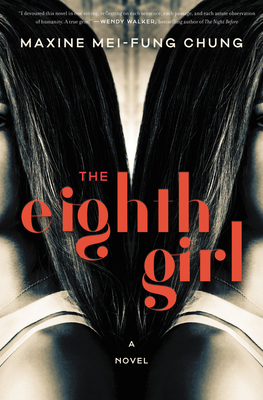 Maxine Mei-Fung Chung, author The Eighth Girl on Crime Writers of Color podcast.
Police Sketches of Literary Characters Based on Their Book Descriptions
Washington Post's Best thriller and mystery books of 2020
Amazon put out their top 20 books of 2020 with Blacktop Wasteland and Deacon King Kong making the list. And they also have top genre lists with 20 best mystery & thrillers including And Now She's Gone, Winter Counts, and The Searcher.
Stacey Abrams Has Been Pivotal for Voter Turnout—But She's Also a Romantic Suspense Novelist
Jennifer Moffett's 'Those Who Prey' Is Your New True-Crime Obsession
See a first look of Claire Fuller's follow-up to Bitter Orange
Mystery Writers Of America Announced 2021 Grand Master and Raven Award Recipients
This reads like a spy novel: How German Librarians Finally Caught an Elusive Book Thief
Kellye Garrett Talks Television, Crime Fiction, and #OwnVoices
Giveaway: Sign Up for a Chance to Win a Free iPad and Win a Free Fiction Book Just for Entering!
Giveaway: Win an iPad!
Giveaway: Enter to win a $250 Barnes and Noble Gift Card!
Bookish 2020 Holiday Gift Guide
Kindle Deals
Here's a memoir that falls into the true crime category as Trethewey, a Pulitzer Prize–winning poet, writes about her mother being murdered by her stepfather. It's currently $3.99.
The ABC Murders (Hercule Poirot series Book 13) by Agatha Christie
If you like to read the classics over the holidays here is one of Christie's best mysteries–trying to catch a serial killer–currently on sale for $1.99!
If you're a fan of small-town unsolved mysteries here's one currently on sale for $1.99! (Review)
A Bit of My Week In Reading
As soon as I got an early copy of this 2021 mystery title written by an enrolled member of the Sault Ste. Marie Tribe of Chippewa Indians I started reading it. The voice from the beginning grabbed me and took me away and it has one of my favorite things ever: an elderly person that says whatever they want whenever they want and is hilarious. I can't wait to spend the weekend curled up with this book.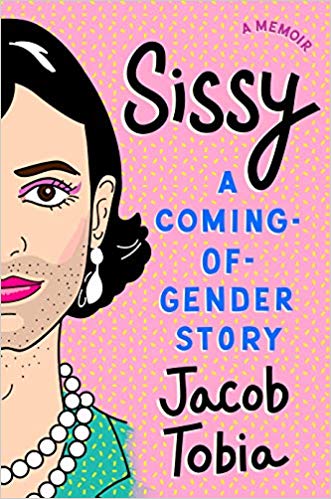 I'm finally getting to all the nonfiction audiobooks I've been dying to read, including Hidden Valley Road: Inside the Mind of an American Family by Robert Kolker and Sissy. Both are wildly different from each other while also being about the treatment of marginalized voices and both are excellent books with great narrations
---
Browse all the books recommended in Unusual Suspects previous newsletters on this shelf. See upcoming releases for 2020 and 2021. Check out this Unusual Suspects Pinterest board and get Tailored Book Recommendations!
Until next time, keep investigating! In the meantime, come talk books with me on Twitter, Instagram, Goodreads, and Litsy–you can find me under Jamie Canavés.
If a mystery fan forwarded this newsletter to you and you'd like your very own, you can sign up here.