Sponsored by Natalie Portman's Fables.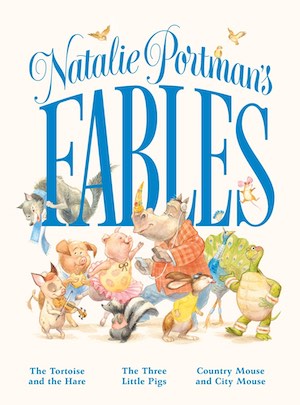 Academy Award-winning actress, director, producer, and activist Natalie Portman retells three classic fables and imbues them with wit and wisdom. From realizing that there is no "right" way to live to respecting our planet and learning what really makes someone a winner, the messages at the heart of Natalie Portman's Fables are modern takes on timeless life lessons. Told with a playful, kid-friendly voice and perfectly paired with Janna Mattia's charming artwork, Portman's insightful retellings are ideal for reading aloud and are sure to become beloved additions to family libraries.
Hi Kid Lit Friends,
I always love making this post every year because it means it's time for book gift giving! I want to give all of you ALL THE BOOKS!
As always, the Folio Society comes out with beautiful new children's books in beautiful slip covers. This collection of Flower Fairies books is absolutely stunning, with fully restored original paintings and line drawing decorations by the author. This is a perfect gift for anyone who loves gorgeous books and wants a truly stunning box set for their collection.
Chitty Chitty Bang Bang by Ian Fleming, illustrated by John Burningham
Another new Folio edition, this children's classic is about a decrepit ex-racing car saved from the wrecker's yard and restored into a beautiful automobile with magical powers. This beautiful new edition pays homage to Fleming's brilliant creation and includes every one of John Burningham's unforgettable illustrations from the first editions. The author's nephew, Fergus Fleming, has written an exclusive new afterword essay and this is illustrated with previously unpublished sketches, as well as photographs, some from the family archive, and Amherst Villiers's original Chitty model designs.
Oh, this beautiful book! Mr. Pinkney has created another work of art filled with luscious illustrations that fills every page. In this reimagining of Hans Christian Andersen's classic, Melody, the littlest sea princess, is not content just to sing in the choir of mermaids like her sisters. She is an explorer who wonders about what lies above the water's surface… especially the young girl she has spied from a distance. To meet her requires a terrible sacrifice: she trades her beautiful voice for a potion that gives her legs, so that she may live on land instead. But when trouble stirs beneath the ocean, Melody faces another impossible choice — stay with her friend, or reclaim her true identity and save her family.
Maps: Deluxe Edition by Aleksandra Mizielinkska and Daniel Mizielinkski
This oversized book is a perfect gift for budding explorers who love learning about the world. This is a great option during the pandemic when traveling is restricted. This book features new and updated material on every spread and twenty-four entirely new maps. In addition to geographic features like borders and cities, this volume features places of historical and cultural interest, eminent personalities, cultural events, and iconic animals, allowing you to explore the globe without leaving your couch.
All Because You Matter by Tami Charles, illustrated by Bryan Collier
I will buy any book that Bryan Collier illustrates! His unique style of watercolor and collage makes every book he works on a treasure of gorgeous art. Combined with Tami Charles's lyrical, heart-lifting love letter to Black and brown children everywhere, this book is a true gem and belongs on everyone's bookshelf.
Another oversized book, this is the most beautiful alphabet book you will ever see. The letters of the English language come alive through the artwork of Austin-based fine artist Starla Michelle Halfmann. Children will learn and marvel as their ABCs become members of the animal kingdom. This is a book to treasure and love!
The Lost Spells by Robert Macfarlane and Jackie Morris
This is a great book for older readers who love nature and poetry. The Lost Spells evokes the wonder of everyday nature, conjuring up red foxes, birch trees, jackdaws, and more in poems and illustrations that flow between the pages and into readers' minds. Robert Macfarlane's spell-poems and Jackie Morris's watercolour illustrations are musical and magical: these are summoning spells, words of recollection, charms of protection.
What are you reading these days? Let me know! Find me on Twitter at @KarinaYanGlaser, on Instagram at @KarinaIsReadingAndWriting, or email me at KarinaBookRiot@gmail.com.
Until next time!
Karina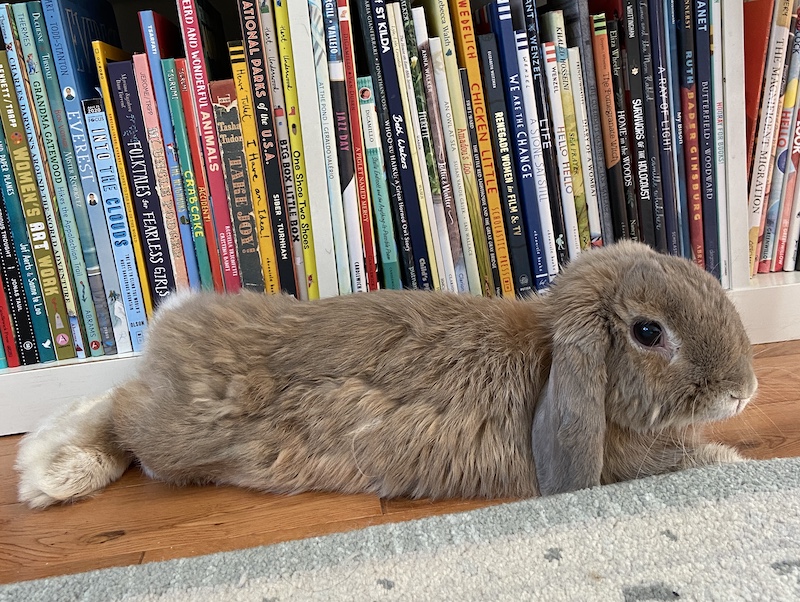 *If this e-mail was forwarded to you, follow this link to subscribe to "The Kids Are All Right" newsletter and other fabulous Book Riot newsletters for your own customized e-mail delivery. Thank you!*