Sponsored by Spellbreaker by Charlie N. Holmberg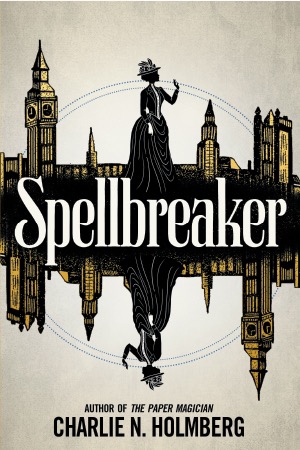 tk
Alan Rickman's 27 Volumes Of Diaries To Be Published As One Book
The late actor Alan Rickman kept diaries from the early 1990's as his acting career took off, with the intent of one day publishing them. Now, readers and fans can look forward to The Diaries of Alan Rickman, which will publish in 2022. The diaries are a witty, gossipy, intimate look at a beloved actor's life and career, and all twenty-seven diaries will be published in one volume.
Warner Bros. Television Strikes Overall Deal With Kimberly Latrice Jones
Kimberly Latrice Jones, YA author who went viral over the summer with her video How Can We Win?, signed an exclusive multi-year deal with Warner Bros. to develop content "in scripted drama, comedy, unscripted and digital series." Jones has two more books coming out with Henry Holt starting next year, and she's worked in television prior to becoming an author.
Jason Reynolds: 'Snoop Dogg Once Told White Folks: 'I Know You Hate Me. But Your Kids Don't.' That's How I Feel'
Jason Reynolds, author of multiple bestselling books for kids and teens (and an adult book on the horizon), gave an interview with The Guardian about what it's like touring as the National Ambassador for Young People's Literature, how he's kept busy while quarantining at home, and his thoughts about the election results and holding Joe Biden accountable for change in America.