Sponsored by Houghton Mifflin Harcourt.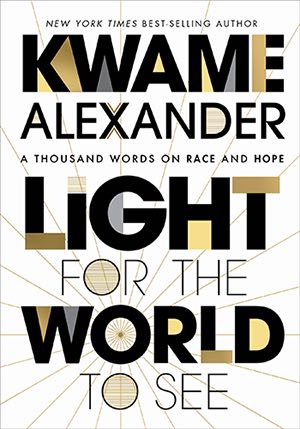 tk
President-Elect Joe Biden's Puppers To Have Picture Book
President-Elect Joe Biden will not only be bringing dogs back to the White House, but his German shepherds Champ and Major will be featured in a picture book from Dial Books for Young Readers. You can look forward to Champ and Major: First Dogs by Joy McCullough and illustrated by Sheyda Abvabi Bestbeing, on January 19th, fittingly the day before Joe Biden is sworn in as president.
Chaos Walking Trailer
The dystopian sci-fi series by Patrick Ness, Chaos Walking, has been adapted to film starring Tom Holland and Daisy Ridley. The film has had some bumps in production, having been originally slated for a March 1, 2019 release, which has been moved to a 2021 release, but we now have a trailer.
Amazon's Best Of 2020 List
Amazon's editors have selected their best of books of 2020, including the best book (A Knock at Midnight: A Story of Hope, Justice, and Freedom by Brittany K. Barnett ), their top 20, and their best by categories which includes children's books, romance, cookbooks, and many genres. A lot of the year's great books are here if you're looking for your next read.