Sponsored by The Frozen Crown by Greta Kelly.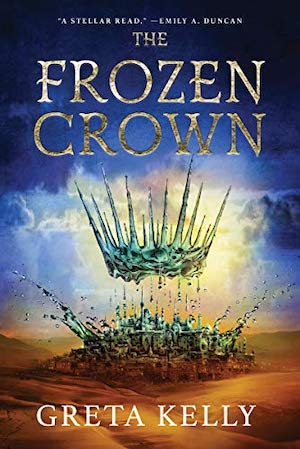 Askia became heir to the Frozen Crown of Seravesh because of her devotion to her people. But that won't be enough to save them from the mad emperor of the Roven Empire, who has unleashed a horde of invading soldiers. As the enemy advances, she turns to Emperor Armaan of Vishir for help. But in his glittering court, where secrets are worth more than gold, Askia fears one false step with expose her true nature. For Askia is a witch gifted with magical abilities, knowledge that in the wrong hands would not only destroy her life, but her people as well.
Happy Monday! This is the only time you'll be hearing from me this week, because Thursday is Thanksgiving (HOW?? HOWWWWW??!) and Book Riot takes the day off. I will be spending it—shocker—reading books and hanging out with my old boyfriend (which is what I call my new husband) and our cats. So a regular day, lol.
For today, as usual, I have book news, a cat picture, some funny stuff, and a recommendation for an upcoming 2021. (IT'S SO GOOD.) I hope that you enjoy the rest of your week and get to enjoy your holiday safely, if you celebrate. Remember that whatever you are doing or watching or reading this week, I am sending you EXTRA love and hugs. Please be safe, and remember to wear a mask and wash your hands. And please be mindful of others. It takes no effort to be kind. I'll see you again on Thursday. – xoxo, Liberty
Here's Monday's trivia question: How many of Lara Jean's letters are sent in To All The Boys I've Loved Before? (Scroll to the bottom for the answer.)
Deals, Reals, and Squeals!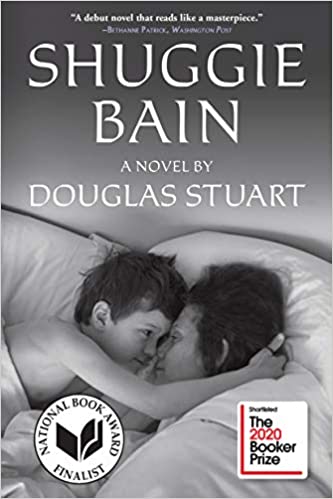 Douglas Stuart has won the 2020 Booker Prize for his debut novel, Shuggie Bain.
Barack Obama's memoir broke the first day sales record for PRH.
The New York Times named their 100 Notable Books of the Year.
Here are the winners of the 2020 National Book awards.
Here's the third teaser trailer for the adaptation of The Underground Railroad by Colson Whitehead.
Penguin Teen shared a bunch of lovely cover reveals.
Here's the cover reveal for one of my most highly anticipated books of 2021: The Other Black Girl by Zakiya Dalila Harris.
And here's the cover reveal for another of my most highly anticipated books of 2021: Appleseed by Matt Bell.
Here's the first trailer for Chaos Walking with Daisy Ridley and Tom Holland, adapted from the book by Patrick Ness.
Here's the first look at Unsettled Ground by Claire Fuller.
Unseen JRR Tolkien essays on Middle-earth are coming in 2021.
Adam Silvera announced a sequel to What If It's Us.
Book Riot Recommends
At Book Riot, I work on the New Books! email, the All the Books! podcast about new releases, and the Book Riot Insiders New Release Index. I am very fortunate to get to read a lot of upcoming titles, and learn about a lot of upcoming titles, and I'm delighted to share a couple with you each week so you can add them to your TBR! (It will now be books I loved on Mondays and books I'm excited to read on Thursdays. YAY, BOOKS!)
Loved, loved, loved:
I read this book last week and OMFG, I loved it, and I am so happy that you don't have to wait much longer to get it. BECAUSE GET IT YOU SHOULD. It's set in a mildly steampunk-y alternative London in the 1950s. There is a secret organization of detectives who work in a series of old tunnels under the city and solve crimes. No one knows who they are, just that if you have a problem or a tip about a crime, you write it on a piece of paper and slip it into one of the many pneumatic tube drop-off slots around the city, and it gets taken care of somehow.
Marion Lane is a young woman who was recruited to work for Miss Brickett's Investigations & Inquiries. She is studying to be an investigator, and also hangs out in the shop, tinkering on the different gadgets that have been invented to help with detective work. Marion is four months into her internship when something dreadful happens: The woman who oversees the mailroom, and is the guard of the tunnels that remain off-limits to employees, is found murdered. And it quickly becomes apparent that since strangers from aboveground can't come down into the agency's tunnels, the killer must be someone at Miss Brickett's.
When Marion's friend and colleague is accused of the crime, Marion takes it upon herself to solve it—even if it means breaking rules and losing her job and possibly her life. With the help of a couple other agents—who she may or may not be able to trust—she attempts to escape detection as she detects around the detective agency.
I loved this book! It's so much fun. The agency is hidden under an old bookshop, which reminded me of Mr. Penumbra's 24-Hour Bookstore. And the murder within an esteemed organization by one of its own reminded me of Gattaca. It's a thrilling adventure from beginning to end. It's a great mystery and Marion is an awesome character. She's like a steampunk Maisie Dobbs. And it's also funny, touching, and REALLY scary in parts. I have heard that Willberg is already at work on a second one and I couldn't be more excited if I swallowed a cat and broke out in kittens!
(Content warning for murder, violence, chemical use, description of suicide on page, and gore.)
What I'm reading this week.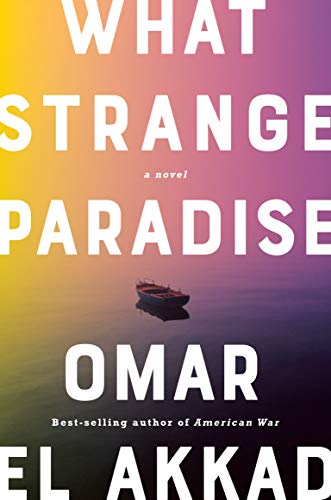 What Strange Paradise by Omar El Akkad
Once Upon a Time I Lived on Mars: Space, Exploration, and Life on Earth by Kate Greene
The Witness for the Dead by Katherine Addison
A Promised Land by Barack Obama
A Marvellous Light by Freya Marske
Pun of the week:
What did the mayonnaise say when somebody opened the refrigerator? "Hey, close the door! I'm dressing!"
And this is funny:
Well, it looks so comfy!
Happy things:
Here are a few things I enjoy that I thought you might like as well:
Knock Balls. Dumb name, fun game.
Cush's Homegrown black bean salsa. Although, it's so hard to find around here right now because of *waves at world*. So you can get it delivered! (Sometimes I swear I was cursed to only enjoy foods that are either always sold out or taken off the menu after a short time.)
Don't Trust the B—- in Apartment 23. I don't think I really like this, yet I can't stop watching??? Also, it includes one of the greatest exchanges I've ever heard: James: "What were you thinking?" Luther: "That ghosts have seen all my passwords."
And here's a cat picture!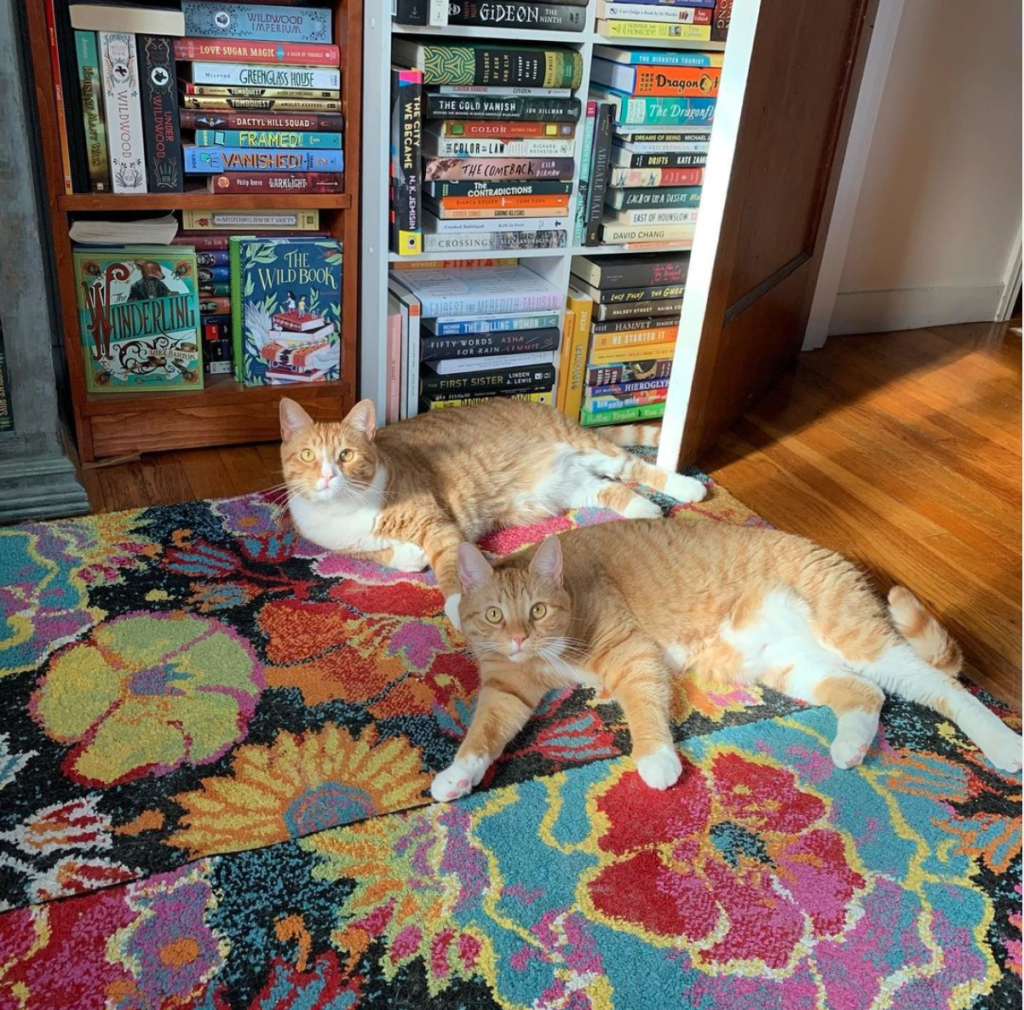 The gatekeepers.
Trivia answer: Five.
You made it to the bottom! Thanks for reading! – xo, L