Sponsored by Berkley.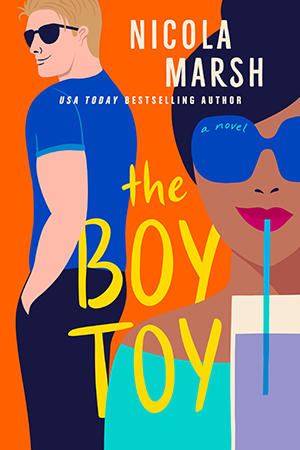 It's never too late for love in this heartwarming and steamy new romantic comedy by USA Today bestselling author Nicola Marsh. "An enchanting interracial rom-com… Vivid descriptions, witty dialogue, and a fleshed-out depiction of Indian family culture. The result is a winning romance."—Publishers Weekly
Wow, thanks to those of you who reached out about K-Dramas! I have some watching to do 😀 Subtitles totally count as reading, right? (lolsob)
Anyway, let's talk about some more romance stuff.
Over on Book Riot
Hide your wallets, it was the first of two holiday recommendation episodes of When In Romance!
I don't know what's going to be harder: getting through this post without buying something, or without cackling.
Did someone say "infectious enthusiasm"?
And here's some more information about Romancing the Runoff. I'm afraid to see what the bids look like two days in. *hides*
Ever wondered what makes good jacket copy? Appease your curiosity here.
If you're looking for a midwestern indie bookstore to support, you can start here.
If this is the most reading you've done this week, you might be in a reading slump. Still.
Deals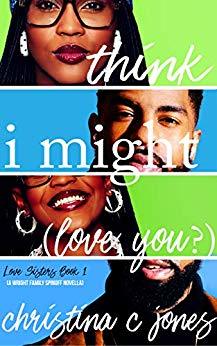 If you need some giggles around now, the first book in CCJ's Love Sisters series is FREE right now. And you can get the second, I Think I Might Need You, for 99 cents (and the third is less than 5 dollars so that's a six dollar magical series!). Get to know a great family and the people they surround themselves with, for better or for worse.
New Books!
There are some books out, y'all. I've read one and a half of the ones out this week, and I'm super proud of myself! But also, so many other good books to read.
So if you've been reading this for more than a week, you know how much I love Beauty and the Beast retellings. This one was no different. Well, no different in how much I loved it. Very different in regards to content. Which is rated E for explicit. Rated NSFW. Rated holy forking shirtballs, Batman.
And once you start, you won't want to stop.
Isla is the daughter of a pickpocket, thief, whatever you want to call him. He's a dying man with two daughters who does what he can to keep everyone fed and alive. And he ventures into the manor house of The Beast to find something that will help keep them fed after he dies. When Isla follows after him, she finds him captured in a dungeon and makes a deal with the Beast: "Take me, instead" she says in her Best Disney Voice. Y'all know the rest of the story. Well, mostly.
(Transparency Note: I will be working with Jack on a project soon.)
On the other hand, there's Talia Hibbert's Kobo Original Christmas Novella. I love Talia's Christmas novellas. If you haven't read Merry Inkmas, you are very much missing out on some sweet sweet hot winter goodness. And then you can come to a very different kind of Christmas, featuring a pair of friends who have been in love with each other forever…but both think it's unrequited.
Abbie and her twin brother Jason have been BFFs with Hollywood Hottie Will Reid for most of their lives. And now it's time for their annual trek to Scotland with all of Abbie's family and her grandma's cats and dogs for the holiday. Will has decided that this is the year he finally does it. This is when he gets Abbie to fall in love with him. But obviously, things don't go as planned.
(Note: Since this is a Kobo Original I'm not certain when it might be available to purchase in print or for Kindle.)
So I'm going to work on finishing that one, but in the meantime, here are some other books out this week: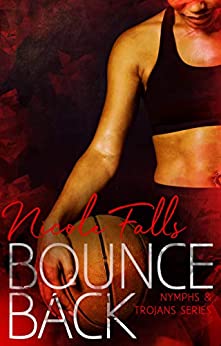 Bounce Back by Nicole Falls (new Nymphs & Trojans!)
On The Rebound by Alexandra Warren (see above)
Stuck With You by Moni Boyce
The Lady's Champion by Marie Lipscomb (chonk hero yes please) 
Duke I'd Like to F… by a bunch of people
Naughty or Nice by Shae Sanders (a holiday roundup of characters from the On The Clock Series)
When the Wind Chimes by Mary Ting
It's a Date by Claire Highton-Stevenson
Until Now by Delaney Diamond
Frostgilded by Stephanie Burgis 
The Single Life With Zola Patterson Part 1 by Danielle Allen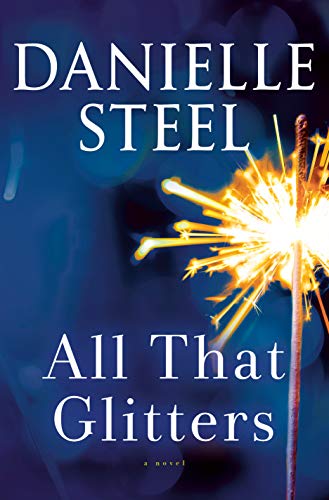 All That Glitters by Danielle Steel (unlike a few of her recent books, this one looks like it's actually a romance)
Dragon's True Mate by Riley Storm
Time After Time by Melody Grace
Found Love in a Rider by Monica Walters
Frosting Her Christmas Cookie by Alina Jacobs (NGL I am completely into this because of this ridic title)
The Stars at Night by Gerri Hill
California Love by Kenya Goree-Bell
The Formidable Earl by Sophie Barnes
Snowed In With The Firefighter by Victoria James
The Flip Side by James Bailey
---
As usual, catch me on Twitter @jessisreading or Instagram @jess_is_reading, or send me an email at wheninromance@bookriot.com if you've got feedback, bookrecs, or just want to say hi!