Sponsored by Amazon Publishing.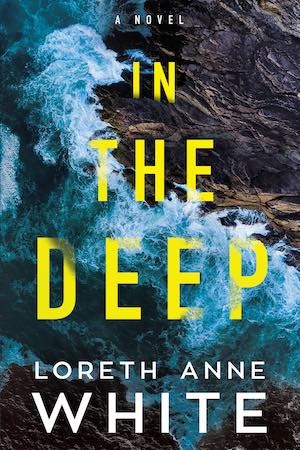 Martin and Ellie Creswell-Smith are living a fairy tale life. But behind closed doors is another story—one that ends in Martin's brutal murder. When Ellie seems relieved, naturally everyone suspects her involvement in her husband's death. However, Senior Constable Lozza Blanchi has her doubts. There is evidence of a twisted psychological battle in the Creswell-Smith household, and Ellie seems to be the victim of abuse and betrayal… that is, if she is to be believed. Because Lozza can't quite shake the feeling that Ellie is hiding something and that there are secrets yet to surface.
Hi mystery fans! With the pandemic getting worse and the cold setting in in many places I thought I'd talk about a mystery in a nice and warm setting and a delightful one for escape reading.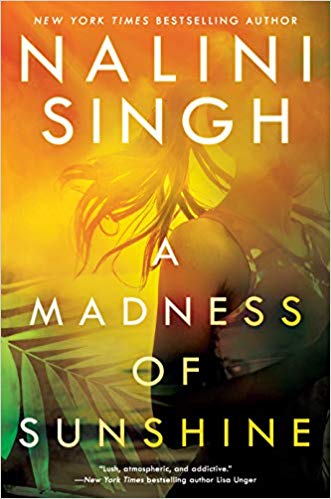 Prepare to armchair travel to Golden Cove, New Zealand in this slow burn suspense–with some romance–that is a missing person mystery. After eight years away, classical pianist Anahera Rawiri has returned a widow to her hometown. Being that she'd fled as soon as she could to London, her return is not something she's excited about, but she definitely wasn't expecting it to be as bad as having to look into a missing person case.
Which is what happens when she discovers that the beloved young woman Miriama Hinewai disappeared while out for a run. After searches turn up nothing, the disappearance begins to remind the community that over ten years ago three women disappeared in one summer, which you know always means we're gonna start seeing secrets get unburied. And that bit of romance I mentioned comes when Anahera starts helping the only detective, Will Gallagher, who is an outsider with his own past in the mostly Maori community.
As a completely personal reader taste I am never up for any level of angst, and while this did have a low level of that feeling, the atmosphere and characters far outweighed that for me. This was a really enjoyable read in a great setting. I am definitely looking forward to Nalini Singh's 2021 thriller Quiet In Her Bones, which is set in an exclusive cul-de-sac in New Zealand. (Okay, so apologies because my notes got garbled for this book but I'm pretty sure these are the correct TWs: mentions domestic violence, including past with detail/ mentions past miscarriage/ animal cruelty/ deals with predator, rape cases, not on page or graphic or detailed)
Premeditated Myrtle (Myrtle Hardcastle Mysteries #1) by Elizabeth C. Bunce
An absolutely delightful and fun start to a mystery series that is perfect for fans of Flavia de Luce and Enola Holmes. Myrtle Hardcastle is 12 years old in Victorian Swinburne, England with a passion for criminal science and knowledge of the law thanks to her lawyer father.
Myrtle is hilarious, nosy, and passionate, with a governess, Miss Judson, who is working on her being a proper young lady. But for Myrtle that involves snooping, lots of arguing, science, and refusing to back down on saying that her elderly neighbor was murdered. Enter antics, a cat, detecting, toxicology reports, false confession, and a child determined to get to the truth and stand up for what she believes. I not only loved Myrtle but also getting to watch her relationship with her father and governess. This is one of those books that is thoroughly enjoyable for children, adults, and all types of readers. I highly recommend the audiobook format with narrator Bethan Rose Young's soothing voice–she does such a lovely job as spirited Myrtle. And there's a sequel, How to Get Away with Myrtle, that I can't wait to curl up with.
---
Browse all the books recommended in Unusual Suspects previous newsletters on this shelf. See upcoming releases for 2020 and 2021. Check out this Unusual Suspects Pinterest board and get Tailored Book Recommendations!
Until next time, keep investigating! In the meantime, come talk books with me on Twitter, Instagram, Goodreads, and Litsy–you can find me under Jamie Canavés.
If a mystery fan forwarded this newsletter to you and you'd like your very own, you can sign up here.