Sponsored by Storey Publishing.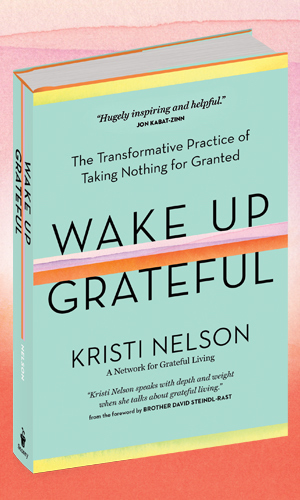 In Wake Up Grateful, Kristi Nelson, executive director of A Network for Grateful Living, unlocks the path to recognizing abundance in every moment, and gives readers the tools to bring this transformational shift in perspective into their daily lives. With questions for reflection, daily exercises, and perspective prompts for appreciating the fullness of life as it is, right now, this book promises profound personal change through the practice of taking nothing for granted.
Hello, book lovers, and welcome to a new week! And congratulations, you made it through another Friday the 13th. I am a bit sad because we just experienced an unprecedented week of warm November weather here and Maine. And while I know that's not a good thing, it was so lovely to have.
Now we're back to miserable spitting rain and cold temperatures. It occasionally blows my mind when I remember that some of you live in places where you don't experience cold weather. (But those are also usually the places where you have things like tornadoquakes and giant twelve-legged piranha spiders, so I don't know which I would prefer.)
Okay, now on to the newsletter: I have a stellar book recommendation, trivia, cat pictures, my new favorite pun, and great book news to share with you. So hold on to your butts, because it's going to be fun!
Remember that whatever you are doing or watching or reading this week, I am sending you EXTRA love and hugs. Please be safe, and remember to wear a mask and wash your hands. And please be mindful of others. It takes no effort to be kind. I'll see you again on Thursday. – xoxo, Liberty
Here's Monday's trivia question: The Fault In Our Stars takes its title from which Shakespearean play? (Scroll to the bottom for the answer.)
Deals, Reals, and Squeals!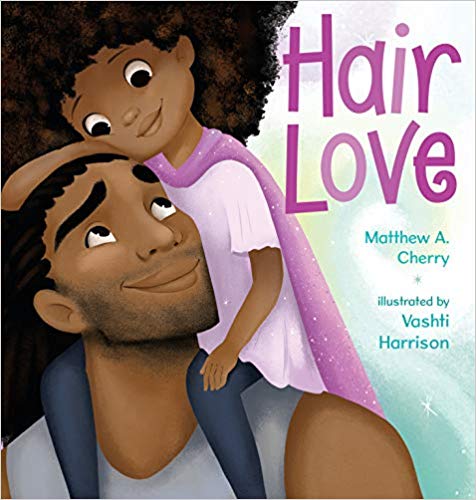 Blue Ivy Carter narrates the Hair Love audiobook.
The upcoming Silence of the Lambs series, Clarice, has added four new cast members.
Half a Yellow Sun by Chimamanda Ngozi Adichie was voted the Women's Prize 'winner of winners'.
A modern Austen anthology series reimagining of Jane Austen's novels is in the works at The CW.
There's a new series based on The Island of Dr. Moreau by H.G. Wells in the works. (More like Island of Dr. MORE-eau, amirite?? I'll see myself out.)
Ernie Cline has hinted at a Ready Player One prequel.
Here's a peek at the first chapter of C.M. Waggoner's The Ruthless Lady's Guide to Wizardry.
Jonathan Franzen announced a new novel, the start of a trilogy, set to release in October 2021.
Here's the first look at Laura Lippman's Dream Girl.
Netflix has renewed The Umbrella Academy for a third season.
Eloise is getting a new adaptation.
Michel Gondry will produce the adaptation of As She Climbed Across the Table by Jonathan Lethem.
Book Riot Recommends
At Book Riot, I work on the New Books! email, the All the Books! podcast about new releases, and the Book Riot Insiders New Release Index. I am very fortunate to get to read a lot of upcoming titles, and learn about a lot of upcoming titles, and I'm delighted to share a couple with you each week so you can add them to your TBR! (It will now be books I loved on Mondays and books I'm excited to read on Thursdays. YAY, BOOKS!)
Loved, loved, loved:
Version Zero by David Yoon (G.P. Putnam's Sons, May 25, 2021)
David Yoon has been very busy. He has a new YA novel coming out tomorrow—Super Fake Love Songs—and Version Zero, his first novel for adults, coming in 2021! I am here to rave about the latter, because it is EXCELLENT. And so, so timely.
Max is a 20-something tech whiz working in Silicon Valley for Wren, one of the world's largest social media companies. One day, while working on a huge project involving user data, he discovers that Wren is collecting and sharing its users private information in seriously shady ways. Thinking he is helping the company by mentioning it to his bosses, he instead finds himself unceremoniously fired from his position and blacklisted from all the other tech companies who might have hired him.
So Max, Max's best friend (and unrequited love) Akiko, who also works for Wren, and his other best friend, Shane (who is also Akiko's boyfriend) decide to teach Wren a lesson. But where to start: Hacking? Data erasure? A full shutdown of the site? Soon their technological anarchy has grown to a global scale. It brings them into the orbit of a famous reclusive billionaire, and also makes them targets hunted by Wren's owners and competitors, who wish to silence them before they—gasp—make a difference in the world for the better.
I loved this book! Much like We Could Be Heroes by Mike Chen, which also comes out next year, I was fully on board for these heroes in a not-so-distant future, trying to help the world. But this book is much, much darker than the Chen. It asks some very important questions, like what would the world look like if hateful people had not been given anonymous voices and platforms? What happens when only a handful of people have almost all of the wealth in the world? And what would happen if the internet went away? This is a smart, entertaining read, and I hope to see it make its way onto the screen someday, too.
What I'm reading this week.
Ophie's Ghosts by Justina Ireland
Marion Lane and the Midnight Murder by T.A. Willberg
Dream Girl by Laura Lippman
Are You Enjoying?: Stories by Mira Sethi
Olympus, Texas: A Novel by Stacey Swann
Pun of the week:
Napoleon may not have designed the coat he wore, but he did have a hand in it.
And this is funny:
Happy things:
Here are a few things I enjoy that I thought you might like as well:
The Great on Hulu. Horrifying and hilarious, my favorite combo.
Palm Springs. I haven't gotten tired of watching this yet.
And here's a cat picture!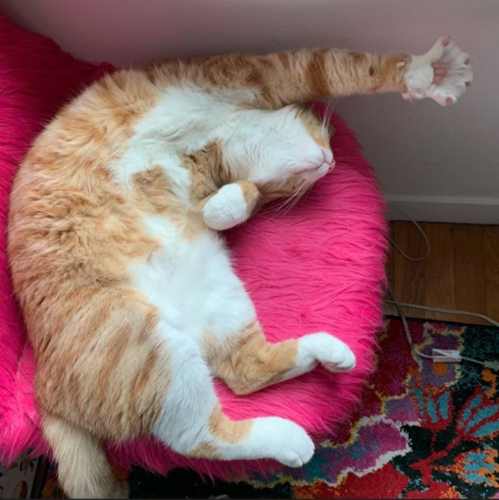 "And bend, and reach, and stretch, and hold it…" – Farrokh
Trivia answer: Julius Caesar.
You made it to the bottom! Thanks for reading! – xo, L