Sponsored by Scout Press.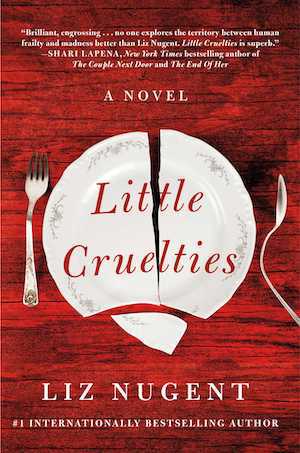 tk
Time's Must-Read Books of 2020
We've hit the time of year when Best Of lists begin and Time has put out a gorgeous page showcasing the covers of 100 fiction, nonfiction, and poetry books that they have deemed the must-read books of 2020. Nonfiction includes The Undocumented Americans by Karla Cornejo Villavicencio, Wandering in Strange Lands by Morgan Jerkins, Open Book by Jessica Simpson and so many other great titles. In fiction you have literary works, (The Night Watchman by Louise Erdrich), crime fiction (Djinn Patrol on the Purple Line by Deepa Anappara), romance (One to Watch by Kate Stayman-London), horror (The Only Good Indians by Stephen Graham Jones), and more genres.
Brené Brown Chats With Gabby Rivera
Author Brené Brown, who you may also know from her popular TED Talk, "The Power of Vulnerability," is also a podcast host. Her recent Unlocking Us episode is a conversation with author Gabby Rivera, whose novel Juliet Takes a Breath will soon release as a graphic novel adaptation, and who was the first Latina to write for Marvel Comics.
Humble Book Bundle's Be the Change Supporting The ALA
Humble Bundle sells digital content that supports charities in bundles where you choose how much you want to pay. Currently they have a bundle, Be The Change, which supports the American Library Association. Starting at the $1 tier of bundles there is amazing content, including Goldie Vance Vol 1 and the graphic novel adaptation of Parable of the Sower.
10 Books About Foster Care For Adults And Kids
Books about foster care help everyone from foster parents to children in care navigate the various aspects of the system.