Sponsored by Penguin Teen.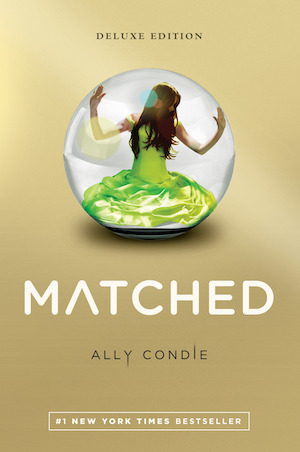 tk
2021 Aspen Words Literary Prize Longlist Announced
Fifteen books are on the 2021 Aspen Words Literary Prize Longlist– a $35,000 annual award for fiction with social impact. Thirteen are novels, two are short story collections, and five of them are debuts. It's definitely an outstanding list to pick your next amazing read from.
The Wrath and The Dawn Will Be Adapted
Renee Ahdieh's epic fantasy novel The Wrath and the Dawn–which has one of the best narrated audiobooks–is being adapted into a TV series, optioned by 1212 Entertainment. Renee Ahdieh said, "It is such an honor to see The Wrath and the Dawn on Time Magazine's list of the 100 Greatest Fantasy Novels, and I am thrilled to see Shahrzad's story and rich world of One Thousand and One Nights come to life on screen as a returning TV series."
Reese Witherspoon's November YA Pick
Reese Witherspoon's book club keeps picking fantastic YA titles. Including the just revealed November title A Cuban Girl's Guide to Tea and Tomorrow by Laura Taylor Namey, which follows a Cuban-American Miami girl after the loss of her abuela, ended romantic relationship, and ended friendship on a forced recovery trip to a small English town. Prepare to crave Cuban food.
What Happens When a Community Loses Its Newspaper?
Taking a look at alternative news sources and the impacts of missing media, in questioning what happens when a community loses its newspaper.