Sponsored by A Drop of Midnight by Jason Diakité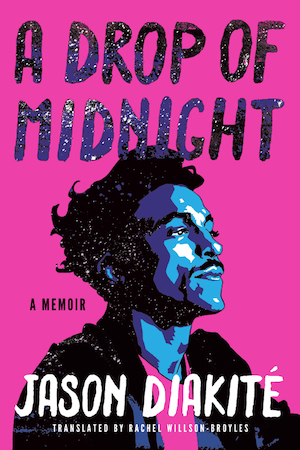 He traced his Black ancestry through time and across continents. What he found is a story only he can tell. From hip-hop artist Jason Diakité comes a stunning account of growing up between worlds. A Drop of Midnight is Jason's remarkable memoir and an unflinching look at not only his own history, but also that of generations affected by the trauma of the African diaspora, then and now. Jason draws on conversations with his parents, research, and personal experiences to paint a vivid picture of race, discrimination, family, and ambition. Prime members read or listen for free.
Welcome to Read This Book, the newsletter where I recommend a book you should add to your TBR, STAT! I stan variety in all things, and my book recommendations will be no exception. These must-read books will span genres and age groups. There will be new releases, oldie but goldies from the backlist, and the classics you may have missed in high school. Oh my! If you're ready to diversify your books, then LEGGO!!
Today is World Freedom Day! This day is a United States federal observance declared by President George W. Bush in 2001 to commemorate the fall of the Berlin Wall and the end of communist rule in Central and Eastern Europe. In honor of this day, I am recommending an excellent spy thriller that takes place both in the present and during the late 1970s when Berlin was in the grips of the Cold War.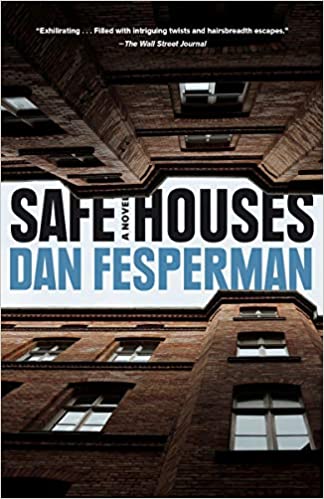 In 1979 West Berlin, Helen Abell oversaw the CIA's network of safe houses that act as safe havens for field agents and case officers. Helen's world is upended when she overhears a meeting between two unfamiliar people speaking a coded language during a routine inspection of an agency property. Before the day ends, she witnesses another unauthorized encounter that will place her in the crosshairs of one of the CIA's most ruthless and powerful men. Her attempts to expose what she witnessed will lead to repercussions expanding continents and decades when a young man is arrested in a farm town in Maryland for murdering his parents.
What I enjoyed most about Safe Houses was the main protagonist was a female spy, but she wasn't Jane Bond. Of course, there is nothing wrong with the femme fatale in the espionage game, but I appreciated reading about a "regular gal" like Helen Abell working as a CIA agent. She is smart, almost always has her wits about her, and always trusts her instincts. Safe Houses being based on historical events likely helped the story feel more grounded and Helen Abell feel more related.
I also really enjoyed Safe Houses being a two-for-one mystery. While Helen attempts to find solid evidence to prove a history of wrongdoing by a powerful CIA handler, Anna tries to figure out why her brother shot their parents while they were sleeping. In the end, both stories merge for a very satisfying ending.
If you need something to keep you away from doom scrolling online, then Safe Houses is an excellent choice.
Until next time bookish friends,
Katisha
Find more of me on Book Riot.
Find more books by subscribing to Book Riot Newsletters.