Sponsored by Amazon Publishing.
As revolution reaches its endgame, outlaw twin sisters Ava and Mira Goodwin must outrun, and outlive, the Common enemy. The once-mighty Governor Roth has fled Dallas. Holding a hostage beloved by Ava and Mira, Roth is hell-bent on regrouping his Loyalists, wreaking vengeance, and reclaiming his power. As they forge south to face Roth, the sisters' courage, alliances, and trust will be tested. But they must finish what they started before the effects of their rebellion are erased from history forever. Read the final riveting book in the Rule of One trilogy.
It's Friday, right, shipmates? I'm honestly not sure, because it's sure been a whole month since Tuesday. It's Alex, and I've got some fun and hopefully distracting bits of news for you… and honestly, my brain is cooked so I'm just going to talk about the books that help me get through difficult times. As I write this from the past, I don't know how things are looking today… but right now it's hopeful—and I'm determined. Stay safe out there, take care of yourselves, and I'll see you on Tuesday.
If you need something to smile about: a Twitter thread about big cats and pumpkins.
Looking for non-book things you can do to help in the quest for justice? blacklivesmatter.card.co and The Okra Project.
---
News and Views
N.K. Jemisin at the 2020 National Book Festival
The wisest words ever spoken on a Star Trek series
Alex Brown's must-read speculative short fiction for October 2020
Sheree Renée Thomas will be the new editor of The Magazine of Fantasy & Science Fiction
Amal El-Mohtar reviews three books about "Dealmakers and Wanderers"
Apparently Stanisław Lem really hated Andrei Tarkovsky's adaptation of Solaris.
Star Wars: The Mandalorian created a sign language for the Tusken Raiders, designed by Deaf actor Troy Kotsur
On Book Riot
10 invented worlds to set your next D&D campaign in
Winners of the 2020 World Fantasy Awards announced
7 of the creepiest cats of speculative genre fiction
This week's SFF Yeah! Podcast is about reads that have flown under the radar… until now.
This month you can win a YA Fantasy and Sci-Fi book bundle and/or a $250 dollar Barnes and Noble gift card.
Free Association Friday: Alex's Comfort Reads
Well, don't know about you, but I'm incredibly stressed out about everything. The world is on my last nerve, I'm exhausted and strung out, and I'm having a heck of a time trying to focus on anything but doomscrolling Twitter and playing World of Warcraft. When it gets like this for me—mercifully something that does not happen often—I listen to audiobooks. Here's a particular set of favorite audiobooks, ones that I just find darn comforting.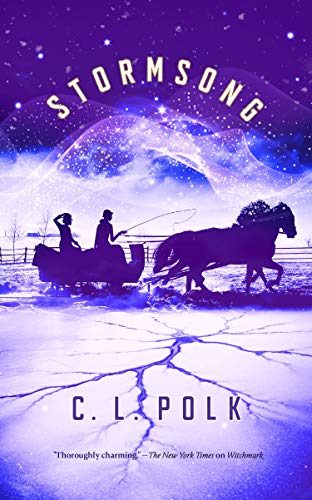 Stormsong by C.L. Polk, narrated by Moira Quirk
Stormsong only edges out Witchmark because as much as I love the latter book, I do not like the narrator that much so that's an "only read in print" situation. But I like Moira Quirk, and I like hearing the story of Dame Grace trying to figure out how to save her country while making sure it atones for the terrible wrong its done, all while she falls in love with a lady who's a nosey and clever newspaper reporter.
This is actually the first of N.K. Jemisin's books I ever read, and I got it as an audiobook… and it just completely grabbed hold of me and has never let me go. It's a hidden princess dark fairy tale with deadly, dynastic politics and gods and ancient wrongs that need to be discovered and redeemed. Love this book, love this narrator, and it's been a regular listen since I first read it over five years ago.
The Goblin Emperor by Katherine Addison, narrated by Kyle McCarley
I love this book for a multitude of reasons, but most of all because it's ultimately about a character whose superpower is empathy and kindness slowly figuring out how to navigate cut throat politics without letting them destroy what is best about him. Plus, I'm admittedly not very good with a lot of constructed language stuff, and listening to it helps me keep track of the characters and vocabulary in a really useful way. Plus, Kyle McCarley is a really good narrator.
Memory by Lois McMaster Bujold, narrated by Grover Gardner
Look, by now there can be no doubt that I love the entire Vorkosigan Saga, and I'm here to tell you that Grover Gardner is my favorite audiobook narrator of all time—and he does the whole series. I re-listen to these constantly. I just picked Memory as my favorite because it's the book that marks black sheep and snarky, hyperactive, and disabled pain-in-the-ass Miles Vorkosigan shifting from his space military commander phase to his space Nancy Drew phase.
Half-Resurrection Blues by Daniel José Older, narrated by Daniel José Older
I'll admit this is not the most relaxing book to read, because it's an urban fantasy mystery where stuff is constantly going down, but the reason I love this book and its sequels is because listening to it is a transformative experience compared to reading. Listening to Daniel José Older read his own prose reveals a cadence like spoken word poetry. It's honestly pretty unusual to run across a writer who's actually really GOOD at reading their own work, and he sets the bar HIGH.
Sin du Jour is a series of seven novellas; this audiobook covers the first three. I love them because they've got a diverse set of characters running an urban fantasy catering company for the magic underbelly for demons and elves and such that always tweaks the nose of current events. There's a fun plot that mixes humor and some scary stakes that's really there to string together some fantastic food porn.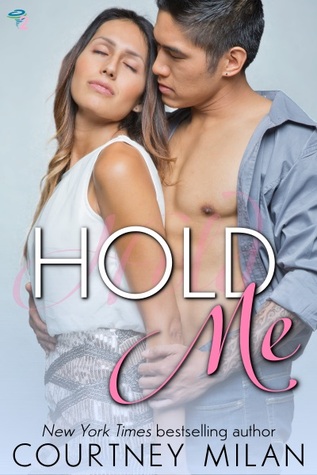 Hold Me by Courtney Milan, narrated by Xe Sands and Sean Crisden
I'm calling this the "bonus not actually SFF pick but this it Alex's list of things that bring them comfort when their brain is melting and it would be super dishonest not to put a romance novel on it." Look, I love this book. It's got an awesome trans lady as a protagonist, a hot physics professor, a You've Got Mail-but-updated thing where they fall in love via an internet that forgot AOL a long time ago, and the narrators are fantastic.
---
See you, space pirates. If you'd like to know more about my secret plans to dominate the seas and skies, you can catch me over at my personal site.