Sponsored by Wednesday Books.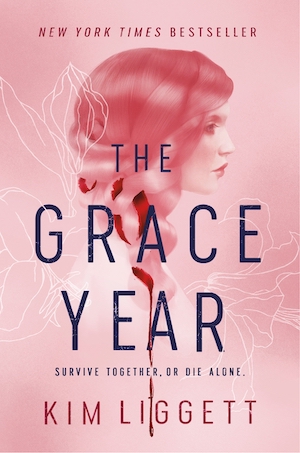 No one speaks of the grace year. It's forbidden. In Garner County, girls are banished for their sixteenth year to release their magic into the wild so they can return purified and ready for marriage. But not all of them will make it home alive. Tierney James dreams of a better life—but as her own grace year draws near, she quickly realizes that there's more to the annual ritual than she imagined. Their greatest threat may very well be each other. "A visceral, darkly haunting fever dream of a novel" (Libba Bray, bestselling author).
Welcome to Read This Book, the newsletter where I recommend a book you should add to your TBR, STAT! I stan variety in all things, and my book recommendations will be no exception. These must-read books will span genres and age groups. There will be new releases, oldie but goldies from the backlist, and the classics you may have missed in high school. Oh my! If you're ready to diversify your books, then LEGGO!!
Today is my uncle's birthday, so Happy Birthday, Uncle Rick! He passed away some years ago, so this is a heavenly birthday shoutout. Instead of sending him the usual birthday card and chatting with him a bit on the phone, I have to settle for posting a message on Facebook. I was an adult when my uncle passed away, but I was touched reading a picture book about a young girl attending her uncle's funeral.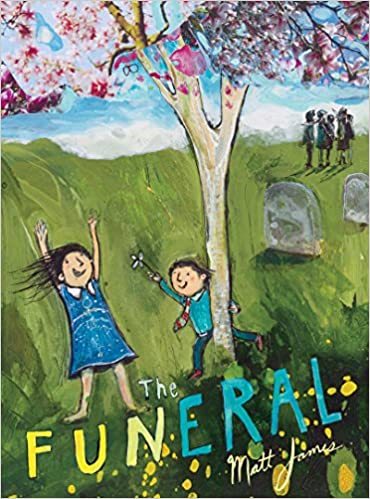 Norma and her parents are heading to Great-Uncle Frank's funeral. Norma is looking forward to having a day off school and a chance to see her favorite cousin, Ray. However, when Norma arrives at the church, she's confronted with rituals and thoughts that never occurred to her before. While not all questions can be answered, Norma is certain of one thing when the day is over.
What I found most interesting about The Funeral is how much the book doesn't focus on the actual funeral. The story is mostly about Norma's experience during the entire day of Uncle Frank's funeral. Although she knew the funeral was for saying good-bye, it was hard for Norma to feel sad because going to the funeral means having a day off from school and seeing her favorite cousin. I appreciated that honesty in Norma because it lets kids know it's okay to not feel the same way as the adults around you. It's also a good reminder for adults to not expect certain behavior from young people during a funeral, especially when the first three letters are "F-U-N," as Norma points out in the story.
It surprised me how much I was smiling while reading The Funeral, but I couldn't resist its charm. The book looks like it was created with the young reader in mind. The illustrations look like they were done by Norma sharing the details of her day, and the story highlights the aspects of the day that stood out to her most and would likely stand out to most kids. The Funeral probably won't be an everyday bedtime story, but it's nice to have around for kids who are dealing with the death of a relative.
Until next time bookish friends,
Katisha
---
Find more of me on Book Riot.
Find more books by subscribing to Book Riot Newsletters.